6rs.co.uk is Taking Web Design Solutions to New Heights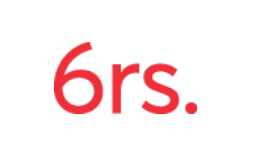 Guesswork by companies in marketing, Web designing, and branding is just not profitable. Thus, hiring a related service that takes all the guesswork out is essential. At the same time, the service needs to provide distinct solutions for driving their business at the planned or expected levels of customer-oriented reliability. 6rs.co.uk seems to be one such service with awards in its name and several customer praises as its fame.
Worldwide: 6rs.co.uk is taking web designing solutions to new heights by offering comprehensive plans covering even branding and marketing strategies. This 19-year old agency is no longer confined to only web designing plans. Rather, this award-winning agency has spread its wings to cover all possible solutions to drive businesses up to their most profitable pinnacles regardless of their niche or industry.
Its main services are branding, marketing, SEO and PPC, website designing and development, video marketing, and web software development, as mentioned on its official site. These branches simply cover the entire digital development spectrum due to which it can provide a comprehensive solution to a growing and expanding the business.
The credit of such solutions also goes to its distinct team that not just includes designers, developers, and marketers but also other professionals that help in analyzing and uplifting a client's business in the most far-reaching way.
They all work by focusing on making scholarly and experience-led decisions regardless of the service or campaign required to give truly impressive results. Clients can expect goal-oriented outcomes no matter whether it is an e-commerce portal development, SEO boosting, or simple business stationery designing.
According to a spokesperson, "We have worked with companies of all sizes, ranging right from startups to multinationals such as Toni & Guy and Bloomberg. Our work quality never misses even the most stringent standards, as we all work towards a unique outcome for each client."
About sixredsquares
Launched in 2005, sixredsquares is a creative Web design agency that is a leading brand in the UK offering unique branding, marketing, and website development solutions. It aims to strike an ideal balance between outcomes and innovation for delivering comprehensive and unique plans to drive businesses lucratively. It has won several awards for its work and service quality and has worked with many brands and companies such as Revlon, KPMG, and ITN. For more information, kindly visit 6rs.co.uk.
For Media Inquiry
E-mail: [email protected]
Phone: +44 (0)1702 617 607
Address: Unit 7B Victoria Business Park
Town: Southend-On-Sea
County: Essex
Postal Code: SS2 5BY
Twitter: https://twitter.com/sixredsquares
LinkedIn; https://www.linkedin.com/company/sixredsquares/
Facebook: https://www.facebook.com/sixredsquares
Media Contact
Company Name: Web Design
Contact Person: Anthony O'Donoghue
Email: Send Email
Phone: 425-265-1624
Address:Unit 7B Victoria Business Park Southend-on-sea Essex, SS2 5BY
City: Southend-on-sea
State: Essex, SS2 5BY
Country: United States
Website: http://www.6rs.co.uk