Age Stop Switzerland Helps Stop and Reverse Visible Signs of Aging with the Powerful Day/Night Advanced Perfecting Face Cream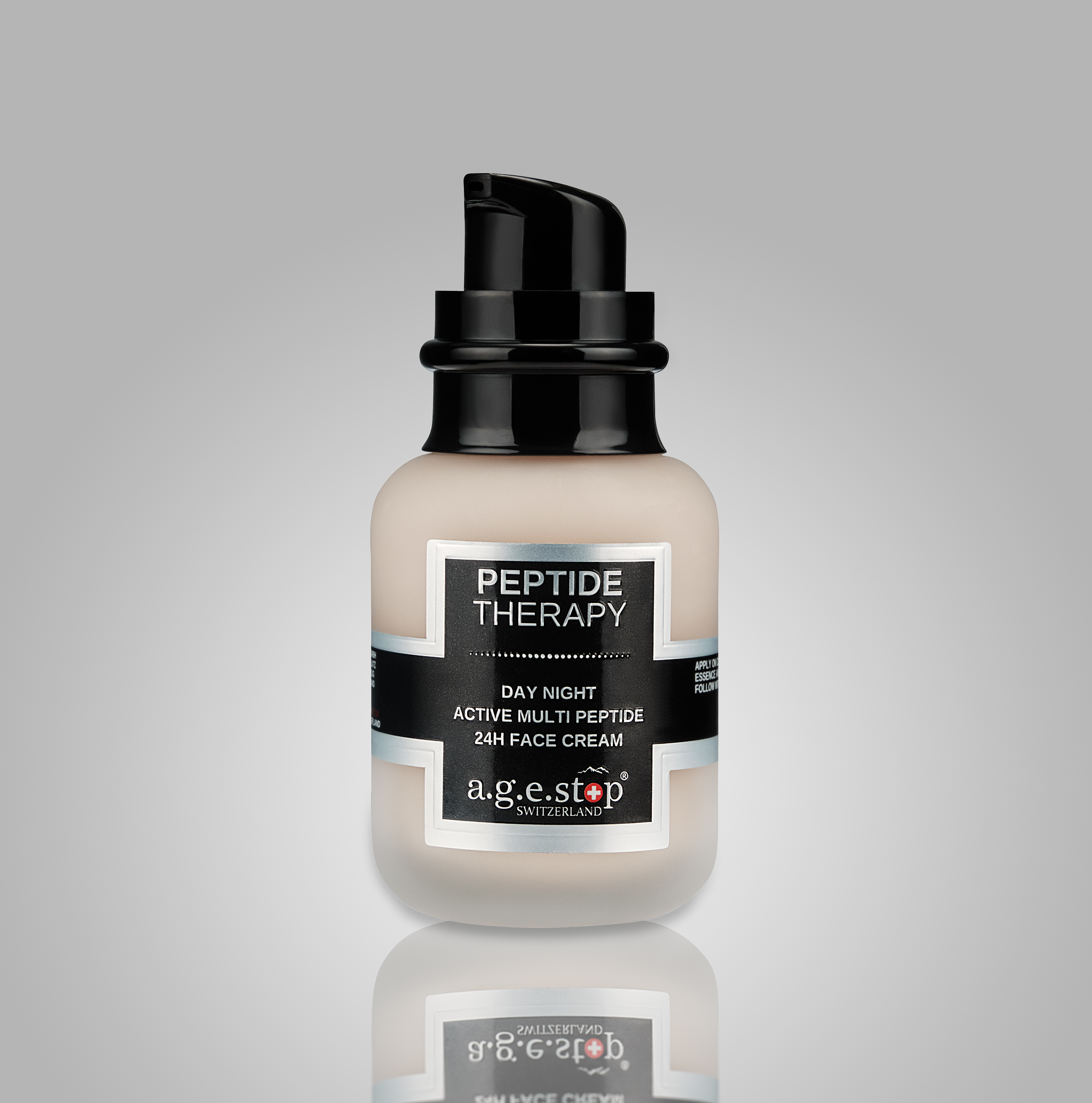 Age Stop Switzerland targets visible signs of aging with their uniquely formulated Day: Night Advanced Perfecting Face Cream.
Age Stop Switzerland, the reputed manufacturer of innovative skin treatment solutions is offering its powerful anti-aging brand that can minimize and eliminate the visible signs of aging from facial skin. The company's Day: Night Advanced Perfecting Face Cream is a powerful moisturizing treatment that works day and night to repair and hydrate skin.
"We are delighted to bring to you our highly advanced Day: Night Advanced Perfecting Face Cream designed to target visible signs of aging with ingredients that have been carefully handpicked to provide real and visible results," says the spokesperson for Age-Stop Switzerland. "We also have a range of products that can improve age prevention and provide women with solutions they never had so far. With our innovative anti-aging products, deep lines can be softened and minimized conveniently without using any invasive methods and for results that look very natural."
The powerful moisturizing treatment cream has the regenerative power of three unique bio-mimetic peptides. They are Argireline, Matrixyl 3000 and Royal Epigen P5. The cream also has a powerful concentration of Swiss Snow Algae and plant stem cells such as Alpine Rose Stem Cells, Nunatak Stem Cells, and Grape Stem Cells.
The high concentration of active ingredients nourish in this advanced perfecting face cream helps reduce the appearance of lines and wrinkles by restoring the skin's natural firmness and elasticity. Regular use can make the skin appear smoother and look more radiant. According to the manufacturer, results are cumulative with continued use.
The use of Swiss Snow Algae in this formulation gives the brand its unique USP. Swiss Snow Algae has the ability to increase the anti-aging processes in the skin cells significantly and is clinically proven to improve the longevity of skin cells. Snow Algae can significantly improve skin hydration and helps inhibit collagen destruction while bringing about a visible reduction in the condition of wrinkles within just weeks of use.
Age Stop Switzerland is fast-becoming the favorite online resource of women looking for the best anti-aging solutions. They have created a superior skincare line that contains ingredients that have been handpicked by experts after deep research for their skin rejuvenating and repairing abilities.
Age Stop Switzerland products have certainly emerged as a superior alternative than those invasive skincare procedures that are not only painful to undergo but can cause a huge drain on the pocket as well.
Age Stop Switzerland brands can deliver results that are clearly visible within a matter of weeks.
For more information, visit www.Age-Stop.EU
About Age-Stop Switzerland:
Age Stop Switzerland is a premium Swiss skincare brand committed to advancing the science of staying young. The company offers a wide range of luxury anti-aging skin care products that redefines skin protection. The products from Age-Stop Switzerland are created to deliver the latest in globally proven, award-winning anti-aging science based on the revolutionary discovery of ingredients such as Swiss Snow Algae Powder and the pioneering Plant Stem Cell research.
Media Contact
Company Name: Age Stop Switzerland
Contact Person: Customer Support
Email: Send Email
Phone: +447432691133
City: Kettering
State: Northamptonshire
Country: United Kingdom
Website: http://age-stop.eu