Dowcoin All Set to Launch its Very Own Blockchain
Dubai – February 18, 2020 – Dowcoin's very own blockchain is now successfully completed and ready for launch. After being under development for 2 years, Dowcoin is now all set to grow to its highest ever market price.
The Dowcoin masternode is coming on POS and DPOS. A thousand Dowcoins will comprise one POS Masternode. Similarly, 200 Masternodes will comprise one DPOS Masternode. The listing price for the Dowcoin will be a whopping, approximately $5.
"Dowcoin is a crypto project which is introducing the concept of sharing masternodes, due to which one can buy Dowcoins in various quantities and create their masternode," said a spokesperson.
Dowcoin was first launched on November 10, 2017. Ever since then, Dowcoin has had a steady growth in terms of development. Dowcoin, after its launch, was soon listed on Coinmarketcap, which was later followed by other platforms as well. Dowcoin did its first annual summit in Dubai on November 17, 2017, where all the main developers of Dowcoin were present along with the top investors. This was the first time when the Dowcoin community got to directly interact with the main developers, who had traveled miles across countries to attend the summit.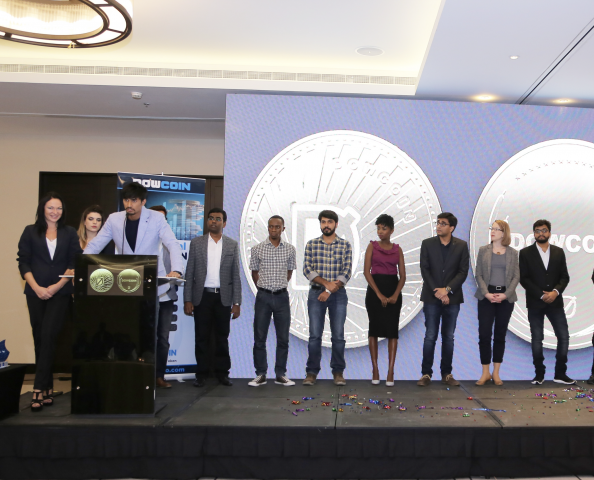 Meanwhile, work regarding developing Dowcoin's very own blockchain was in progress. As on date today, it can be proudly said that all efforts which were undertaken by our development team are paying off as the blockchain is ready.
"Due to the continuous efforts and dedication of the developers, Dowcoin is now standing firm and is now completely ready to climb at its all-time highest price," said the spokesperson.
Dowcoin is introducing the concept of sharing Masternodes. A person having a Dowcoin Masternode can easily buy other available coins. Also, to create one Dowcoin masternode, an individual can use multiple sharing masternodes.
The listing price of Dowcoin will be around $5. The total supply of Dowcoin is 200 Million and pre-mined Dowcoins will be 20 Million.
For more information, visit https://dowcoin.io/
Media Contact
Company Name: Dowcoin
Contact Person: Customer Support
Email: Send Email
Country: United Arab Emirates
Website: https://dowcoin.io/