Portugal Citizenship: Become European Before It's Too Late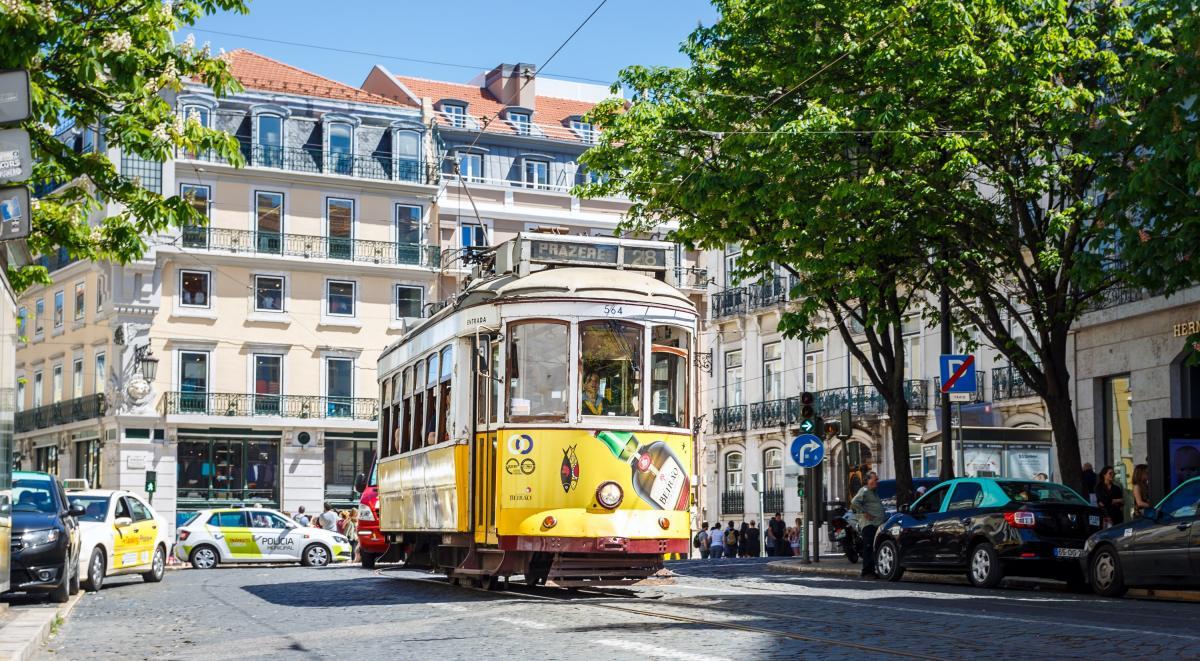 Portugal Golden Visa keeps attracting more and more investors from all around the world with its promise as a clear route to EU citizenship. Portugal Golden Visa stands out with its affordability in comparison to other citizenship by investment programs. It protects its unique position between citizenship and residency programs as a program where the investor can become an EU citizen by acquiring an asset, without having to reside full time in the host country.
The Get Golden Visa states that most of their clients choose Portugal Golden Visa with the intention to expand their businesses to Europe and to make an investment for the future of their children. The Portugal Golden Visa enables investors to include their family members in their application and to apply for citizenship after five years of holding the Golden Visa. Once granted citizenship, investors are officially citizens of an EU member state. This allows for business opportunities for the investors, as well as advantageous or exempted tuition fees for the education of their children in Europe.
The program comes with great perks, however, the Get Golden Visa emphasizes that the timing is of critical importance for those thinking of taking advantage of the program.
When is the right time to invest in considering family members?
Many applicants of Portugal Golden Visa are being charmed by the privilege of extending the visa to their family members. However, in order to be able to exercise this right, some conditions need to be met.
According to the Executive Director of Get Golden Visa, Charles Taylor Harris, "Many Portugal Golden Visa prospects have children in college. The children can apply under the family reunion independently of their age as long as: they are single, financially dependent on their parents, and studying." In order for these dependents to qualify to apply for Portuguese citizenship at the end of five years, they need to sustain these conditions throughout the five year period of residency. Harris adds "If investors do not fulfill these requirements, separate investments must be made for each child, since they cannot be included as dependents. A considerable amount of our prospects get disappointed regarding this matter."
In order not to be bothered by this issue, Harris suggests investors to "think about these opportunities when their children are younger and start the application process before it is too late."
Increasing Interest in Portugal Golden Visa will Continue in 2020
In the last few years, there were some doubts about the naturalization process following the five-year residency period with the Portugal Golden Visa Program, mainly due to lack of precedence. However, now that many investors successfully received their Portuguese citizenship, and thus their passports, the clouds of suspicion got lifted. Portugal is forecasted to receive increasing interest from investors again in 2020. In addition to the precedence of applicants that received their citizenship through the program, the changes being implemented to the Portugal Golden Visa program also lead many prospective investors to go ahead with it sooner rather than later.
What are the different investment options for the Golden Visa Program?
Portugal Golden Visa Program's real estate investment option has been thus far the most popular option among investors. Portugal seems to be among the hottest property markets in Europe. Even though property prices increased significantly with the introduction of the Golden Visa Program, it still maintains to be one of the most affordable among the Western European countries. It should be noted that only a fraction of the transactions in the Portuguese real estate market are related to the Golden Visa program. Non-Golden Visa related investors from France, United Kingdom, Brasil, and Germany are among the top investors in Portugal's real estate market. The capital of Portugal, Lisbon, is responsible for a big amount of this investment influx. Only in the first half of 2019, Lisbon properties generated 344 million euros for the Portuguese economy. Showing a rising trend in a stable economy, Lisbon real estate is still a very attractive option for investors.
In addition, the 350,000 euros investment option of the program which allows investors to purchase at least 30-year-old properties in exchange for the residence permit starts to gain more popularity. While people who took advantage of this option constituted merely one percent of the total applications in 2016, last year this ratio went up to 17 percent. Finally, a recent update in the program indicated that investors now could choose to invest 350,000 euros in private equity and venture capital funds; and the first seven investors, who used this option, recently received their Golden Visas. Finding itself a spot among the program's statistics for the first time, 350,000 euros fund investment option is projected to be a popular option in the near future.
What are the advantages of EU citizenship?
The program's greatest perk might be its clear route to citizenship. After maintaining the investment for five years, investors have the right to apply for naturalization. After becoming EU citizens, investors are able to benefit from the great advantages of citizenship. Firstly, the citizens are endowed with the visa-free travel opportunity in Europe. Portugal citizenship also allows you to travel freely to more than 100 countries around the world. Portugal citizens can work, live, and study at any EU member state they please. EU citizenship comes with great business opportunities as well, as one can start a company or open a branch of a business in any EU country fairly swiftly. Then again, you can take advantage of the many initiatives offered for the startups. Besides these advantages, Portugal also offers an outstanding tax regime for the non-habitual residents, in which investors pay reduced or no tax for a decade.
After becoming citizens, the investors and their children get access to education in Europe. The citizens can go to the most reputable universities with no or low tuition fees. Furthermore, any qualification acquired within Europe is then accredited by all other EU countries.
When it comes to healthcare benefits, every country has its own specific healthcare system and its associated perks. However, the EU offers all its citizens a basic program of comprehensive healthcare, which provides citizens with the right to receive medical treatment throughout the EU.
Why Portugal Is Among The Best Countries To Live In?
For those who consider becoming actual residents in Europe, Portugal is a great choice for a good number of reasons. Here are some of them;
Portugal offers a high quality of life at a low cost. The cost of living is significantly lower in Portugal, compared to the other countries in Europe like France, Germany, or Austria. Also, Portugal is quite a safe country both for living in and traveling to. It is ranked the 3rd safest country in the world in Global Peace Index in 2019 (in comparison, its neighbor Spain ranked 30th)
Portugal's warm Mediterranean climate makes it quite appealing, as it is the country with the highest number of hours of sunshine in the continent. This amazing weather gives you a chance to enjoy stunning beaches in Portugal all year around. The beaches in Portugal are renowned worldwide especially in Algarve, Azores and Costa Vicentina. Moreover, it is a dream destination for surf lovers with great surfing spots like Ericeira, San Miguel or Peniche. Portugal is home to the World Surf Championship.
Portugal is home to one of the oldest histories in the world, attracting people from all around the world with its unique cultural heritage. It has no shortage of amazing cities, astonishing their visitors with their beauty. The most popular one, Lisbon, is the capital city of Portugal. It perfectly blends the deep-rooted history with its impressive contemporaneity. Lisbon offers a rich diversity of activities and attractions from great beaches to the oldest bookstore in the world. One can say that it is the city that has it all. Also, the historic and sophisticated Porto has become the hotspot for the ones looking for some authenticity and traces of the Renaissance. Last but not least, Braga is the religious center of Portugal, away from haste and chaos of modern life.
Media Contact
Company Name: The Get Golden Visa
Contact Person: Charles Taylor Harris
Address:Avenida da Liberdade, 110
City: Lisbon, 1269-046
Country: Portugal
Website: https://getgoldenvisa.com/