Inc. Magazine Unveils Its First-Ever List of Texas's Fastest-Growing Private Companies – The Inc. 5000 Series: Texas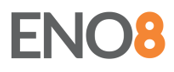 ENO8 Ranks No. 45 on the inaugural 2020 Inc. 5000 Series: Texas With Two-Year Revenue Growth of 310 Percent
Dallas – March 17, 2020 – Inc. magazine announced today that ENO8 comes in at #45 on its inaugural Inc. 5000 Series: Texas list. Born of the annual Inc. 5000 franchise, the Texas edition is a regional ranking of the fastest-growing Texas-based private companies; it represents a unique look into the most successful companies within Texas's most dynamic segment – its independent small businesses.
"We are honored to be a part of the Inc. 5000 Series: Texas list. This award confirms what we've believed for years: if you recruit and hire the best talent — and empower them to do their best work — happy clients and well-deserved recognition will follow. We believe steadfastly in our team, and it's their efforts that have made such phenomenal growth possible."
The companies on this list show stunning rates of growth across all industries in Texas. Between 2016 and 2018, these 250 private companies had an average growth rate of 294 percent; in 2018 alone, they employed 36,000 people and added $11 billion to the Texas economy.
Complete results of the Inc. 5000 Series: Texas, including company profiles and an interactive database that can be sorted by industry, metro area, and other criteria, can be found at inc.com/inc5000-series-texas-2020 starting March 13, 2020.
"The companies on this list demonstrate just how much the small-business sector impacts Texas's economy," says Inc. editor in chief Scott Omelianuk. "Across every single industry, these businesses have posted revenue and growth rates that are beyond impressive, further proving the tenacity of their founders and CEOs."
ENO8 is a company that above all things values the needs of its customers. By harnessing the best, most innovative approaches in both technology and processes, ENO8 arms its clients with the most powerful tools and methods available to achieve their respective digital priorities and underlying business results.
About ENO8
ENO8 is a Dallas-based tech studio that empowers companies to design and develop innovative, impactful digital products. Our partners realize real business returns from new technology initiatives because we arm them with our proprietary innovation process and a best-in-class, experienced team. Through working with us, our clients move faster, reduce their risk, and increase the impact of bringing new digital products to life.
For more details about ENO8, visit their site at www.eno8.com or email them at [email protected]
Media Contact
Company Name: ENO8
Contact Person: Jeff Francis
Email: Send Email
Phone: +1(844)-499-3668
Address:5830 Granite Pkwy, Suite #100-358
City: Plano
State: Texas 75024
Country: United States
Website: www.ENO8.com