Interview with talented new Hip Hop artist Jxhn Jacxb who made a debut with his song "Kobe"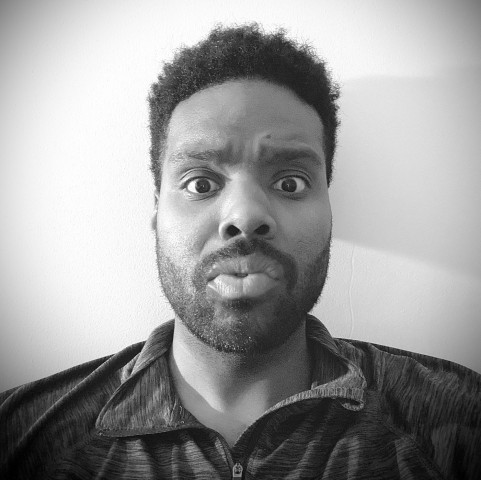 Jxhn Jacxb may have just recently released his debut record but he isn't new to music. He has been writing and recording music for over 20 years, performing on stage at various shows and events around the country. His latest single "Kobe" featuring J Bizzy and Tony 2 Tiime is a powerful song, featuring remarkable vocal delivery, impeccable songwriting skills and overall, an impressive production quality, paving the way for a promising future.
Interviewer: Who inspired you to create music?
Jxhn Jacxb: My older cousins. It's funny that's the first question you ask because they are both featured on the Kobe single. They inspired me to do music when I was around 11 years old. Later, between the ages of 14-15, I was heavily influenced by Lil Wayne. Wayne was always closer to me in age than most artists that listened to, and his albums ThaCarter and The Dedication demonstrated what was possible for rap music at that time. He combined southern beats with trendy lyrics and it was different and exciting. I always felt like if Wayne could do it, I could do it too.
Interviewer: What message do you wish to convey with your music?
Jxhn Jacxb: My message is simple, live your life no holds barred! Meaning, create your environment, don't be a product of it. Most of my music reflects having a great time with the people I love. On the other hand, my music represents overcoming obstacles and becoming who you're meant to be.
Interviewer: Tell us about your debut single "Kobe"?
Jxhn Jacxb: So to tell you about the single, first I need to tell you the story behind the single. So here's the timeline: Kobe dies the morning of Sunday, January 26th,2020. The whole world is broken up about it. As an artist, I thought it would be awesome to write a song to commemorate his life. Sunday night, I got the idea to create an acronym using the letters in his name and make that the song. I thought of everything (kids on bikes evolve) and I thought of nothing at the same time, writer's block. Monday morning turned into Monday evening and still I had nothing. When I got home that night, my girlfriend was heartbroken over the loss of Kobe and his family. I shared the song idea with her and the challenges I faced in coming up with a suitable acronym. She immediately looked at me and said: "KEEP ON BALLING EVERYDAY". I said "what? You're an effing genius!" She doesn't even write music, so she was more shocked than I was. It was perfect. The story doesn't end there. For the next 3 hours, we searched for a beat. We looked up Futuristic type of beats, Drake type beats, Lil Wayne type beats, etc, and collectively we came up with nothing. Finally, just before giving up for the night I thought, I forgot to search one of my favorite artists, Kanye. I looked up Kanye type beats. The first beat I saw was called Greatness and that's the beat I used to make Kobe. Tuesday morning I wrote the hook and by night I wrote the bridge. That same night I called both my cousins, told them the same story, and made the song a family affair. The rest is history.
Interviewer: Tell us a little more about your journey.
Jxhn Jacxb: I've been writing music for 20 years. For years I was fearful to release the music I produced, so I've never released any songs officially. In high school, I released a mixtape that only earned the approval of close friends and family. After graduating college, I went a step further doing over 100 performances at open mics and small events in Atlanta GA only to eventually get a job. In my late 20s, I started a videography company directing music videos and continued recording unreleased music, only to land another job. Now in my early 30s with over 100 songs written and or recorded, I own a successful executive marketing firm in Washington DC and I'm officially releasing all of my music moving forward with the affirmation that there's nothing to fear but fear itself.
Interviewer: Are you working on any other projects at present?
Jxhn Jacxb: I'm always working on projects. If you look at the notes and the recordings on my phone you will literally find 100 projects. But officially, I have 3 projects in the pipeline. "Uh Oh" will be my follow up single to Kobe. I also have 2 albums written, "I can relate" and "BOMS" which I consider my dissertation. It's a 30-minute song about my life. Aside from the albums, I attend on releasing 5-10 singles this year.
Interviewer: Where do you aspire to be as a music artist?
Jxhn Jacxb: Ultimately, I want to have a career like Jimmy Iovine. I've watched the HBO miniseries The Defiant Ones more times than I can count. I want to have my hand in creating all the hottest and most relevant music in any genre for the next 20 years. I aspire to be the top producer and songwriter in the industry.
Listen to Jxhn Jacxb's debut single available on multiple streaming platforms through this LINK.
Follow Jxhn Jacxb on Facebook and Instagram for more updates.
Media Contact
Company Name: Wall Street Recordings
Contact Person: John
Email: Send Email
Country: United States
Website: jxhnjacxblive.com