Addiction Recovery: Drug Rehab Cost in British Columbia

Addiction treatment can be expensive, but is ultimately necessary to get life back on track – so how much does a treatment centre cost? There are two ways to access addiction treatment, either through a Government-backed centre or a private rehab centre. Both offer treatment programmes to help a patient to recover from their addiction, but the price varies wildly. Where Government-backed programmes are free, only certain people qualify for access to them, private centres can be pricey, but some insurance policies will cover the cost of a stay.
The cost of a private treatment centre in British Columbia can range from around between 330 to 1,000 CAD a day. Most patients stay at the centre for between 30 and 90 days, meaning a single treatment can cost very high. With this in mind, it is important to make sure a patient finds a good fit with their rehab centre, and they're not wasting their money.
You can access rehabilitation programmes as an outpatient. Outpatient support can involves counselling or group therapy sessions spread over up to 20 hours a week, usually over three days, and usually for between one and three months. This can be more suited to those patients who cannot take a chunk of time out of their lives, due to work or family commitments, or if inpatient treatment is too expensive.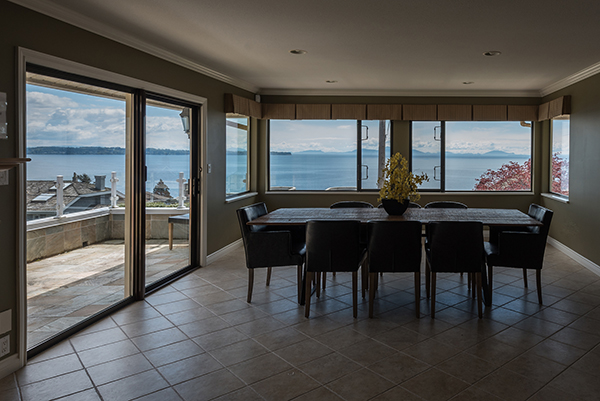 The cost of the programmes can include room and board, counselling, medical treatment, and often, a personalised treatment programme geared to each client, giving them the best tools to help them kick their habit for good, as well as aftercare and further counselling. For the more expensive centres, clients can receive their treatment while feeling like they are staying in a luxury hotel, while the cheaper options give a simpler setting.
Each centre is geared towards an individual style of addiction recovery, so a patient can find one to fit them. Some focus on nature and being part of the natural peace and tranquillity of its setting, some focus on animal therapy or music therapy. Some gear their treatment programmes towards group therapies, while others focus more on one-to-one counselling sessions.
At Inspire Change Wellness, they offer a compassionate and knowledgeable team to support patients through their recovery. They are a male-only treatment centre, in order to encourage patients to be more open with their experience and their situations, something that some men can find harder to do in a mixed-gender setting.
At the lower end of the cost spectrum, ICW provides expert help in addiction recovery, counselling and yoga treatment, as well as its own gourmet chef to ensure patients receive nutritious and well-balanced meals while staying with them.
About Inspire Change Wellness
Inspire Change Wellness is a male-only treatment centre based in Vancouver, British Columbia. They offer addiction counselling and treatment program, yoga and gourmet cooking. The team includes members with doctorates in Psychology as well as Masters Degrees in Counselling Psychology and Philosophy of Mental Disorders.
Media Contact
Company Name: Vancouver Drug Rehab
Contact Person: Media Relations
Email: Send Email
Phone: 888-277-2145
Address:15216 NORTH BLUFF ROAD SUITE # 509 WHITE ROCK
City: Vancouver
State: BC V4B 0A7
Country: Canada
Website: https://addictionhealingcentre.ca/