Bestselling Author Releases Faith Centered Novel about Marriage, Romance, and Finding Purpose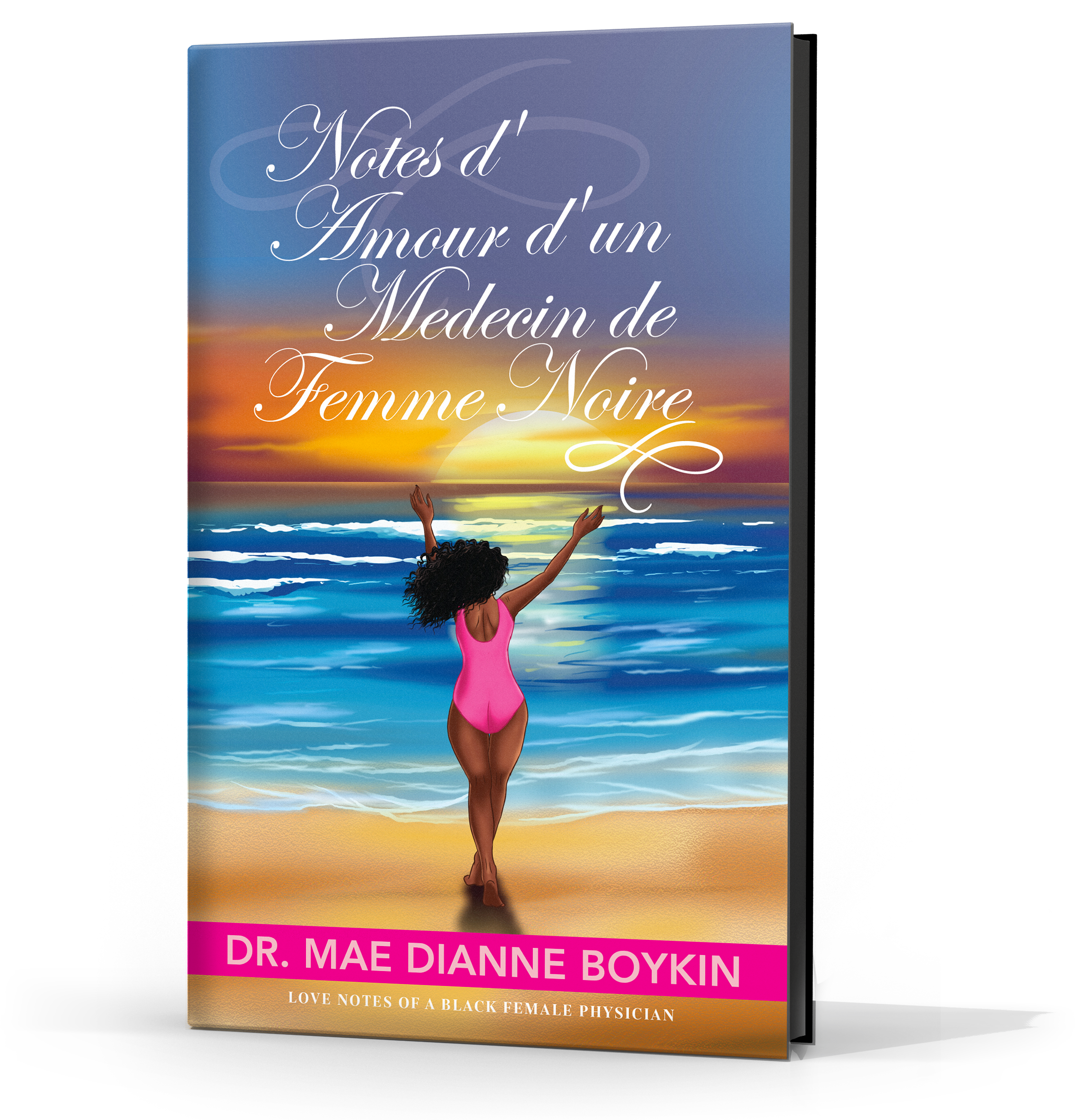 In the age-old search for devotion and commitment, many women often become entangled in a struggle with unrequited or forbidden love. Disentangling from such a web requires confronting complex feelings and making difficult choices. Through Dr. Mae Dianne Boykin's new release, Notes d'Amour d'un Medecin de Femme Noire, readers will be engrossed in a powerful depiction of finding oneself, growing into womanhood, and attaining new spiritual heights.
ASHEVILLE, NC – May 11, 2020 – In Notes d'Amour d'un Medecin de Femme Noire, bestselling author, Dr. Mae, introduces readers to Dr. Apryl Brant — a devout Christian who believes in the sanctity of marriage and wants to give it her all — who has reached a crossroads and must now navigate her relationships with her husband, her attractive co-worker, her family and friends, and ultimately, herself and God.
"Earlier that week, I had felt something between us, but that act at the hospital would not allow my mind to totally ignore the attraction between us. I could just feel it. I remember that I was hoping he did not smell the hair grease that I had just put on my scalp, as it had an earthy scent. I was thinking about how I did not even look my best that day either, as I had my hair pulled back in a bun and had on a simple, comfortable outfit under my lab coat. He obviously paid those things no mind."
Through this raw, honest, and vulnerable narrative about one woman's journey to agape love, Dr. Mae delivers a beautiful display of how God communicates to us in a variety of ways, and how it is up to us to get in touch with ourselves and listen in order to find our true path and purpose in life.
Notes d'Amour d'un Medecin de Femme Noire, an enthralling tale of how a woman's faith in God ultimately leads her to make the right decisions for herself, will be a vessel through which readers will receive wisdom, grace, and love.
Published by Purposely Created Publishing, Notes d'Amour d'un Medecin de Femme Noire is now available for purchase on Amazon.com.
Media Contact
Company Name: Purposely Created Publishing Group
Contact Person: Shani McIlwain
Email: Send Email
Phone: (888) 949-6228
Country: United States
Website: www.publishyourgift.com