Learn to focus on a healthy lifestyle with Lanserhof's health podcast "Forever Young", hosted by Nils Behrens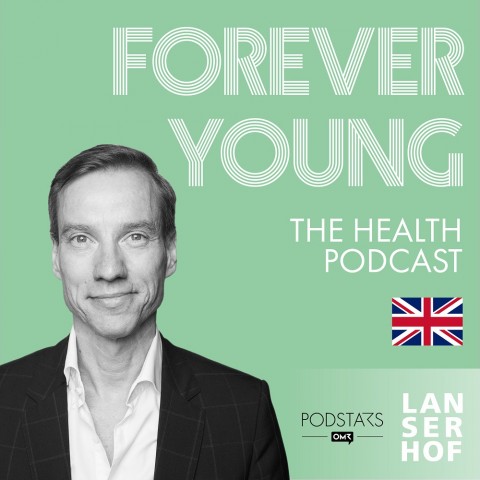 Hosted by Nils Behrens, Lanserhof's health podcast "Forever Young" is a weekly podcast, with a motive to help people achieve a better and healthy lifestyle. For this podcast, a lot of health experts are invited by the host Nils Behrens, and interviewed on issues related to health, sanitation, and similar topics.
Lanserhof has been setting standards in modern medicine for more than 30 years, helping people to create a healthy environment for them. Lanserhof's health podcast "Forever Young" enables you to uncover your hidden abilities to be more active, happier, and powerful. The podcast will make you understand the importance of a healthy lifestyle and how it can impact your everyday activities.
As of May 18, 2020, there are total 4 episodes to Lanserhof's health podcast "Forever Young", the first episode being broadcasted on April 27, 2020, called "The Great Escape". In this episode, Nils Behrens invites two guests, Sophie Hermann and Tess Ward, who happens to be staying at Lanserhof during the corona crisis. The two special guests enlighten the listeners with the experience of their visit to the Medical Spa at Tegernsee in Germany, and what all they learned about their body and health there, that led them to a better lifestyle.
The second episode of this podcast called "Workout @ home" was aired on May 4, 2020. In this episode, Jason, head of fitness at Lanserhof at the Arts Club, is invited, who explains what to watch out for, what his top 5 tips are, how alcohol affects our training, and why you will never find Burpees in his training. This podcast is most liked by all fitness enthusiasts, who are stuck at home these days with home work out sessions.
The third episode "How to Get the Ultimate Glow" was released on May 11, 2020, with dermatologist and founder of the skincare brand Royal Fern, Dr.Timm Golueke, as the special guest. He tells about his three ultimate skin hacks, which ingredients are the best, what to look out for in sunscreen in combination with facial care, and many more skin-related issues.
The most recent episode went on air on May 18, 2020, and is called "Resilience", featuring Dr. Ursula Levine, a general practitioner at Lanserhof at the Arts Club, with specializations in Traditional Chinese Medicine and Dream Therapy. She talks about the significance of health and how it influences our entire life and well-being, and how both, genetics and the family environment, are crucial and have an influence on our well-being in age.
The podcast is being enjoyed by the listeners thoroughly, as it is different and light-hearted and talks about the basic issues that everyone has in their mind related to their health and lifestyle.
Listen to Lanserhof's health podcast "Forever Young" on Spotify.com.
Media Contact
Company Name: Lanserhof Group
Contact Person: Nils Behrens
Email: Send Email
Country: Austria
Website: www.lanserhof.com