Harkness Screens, Made in the USA: A Cinema Technology Company's Story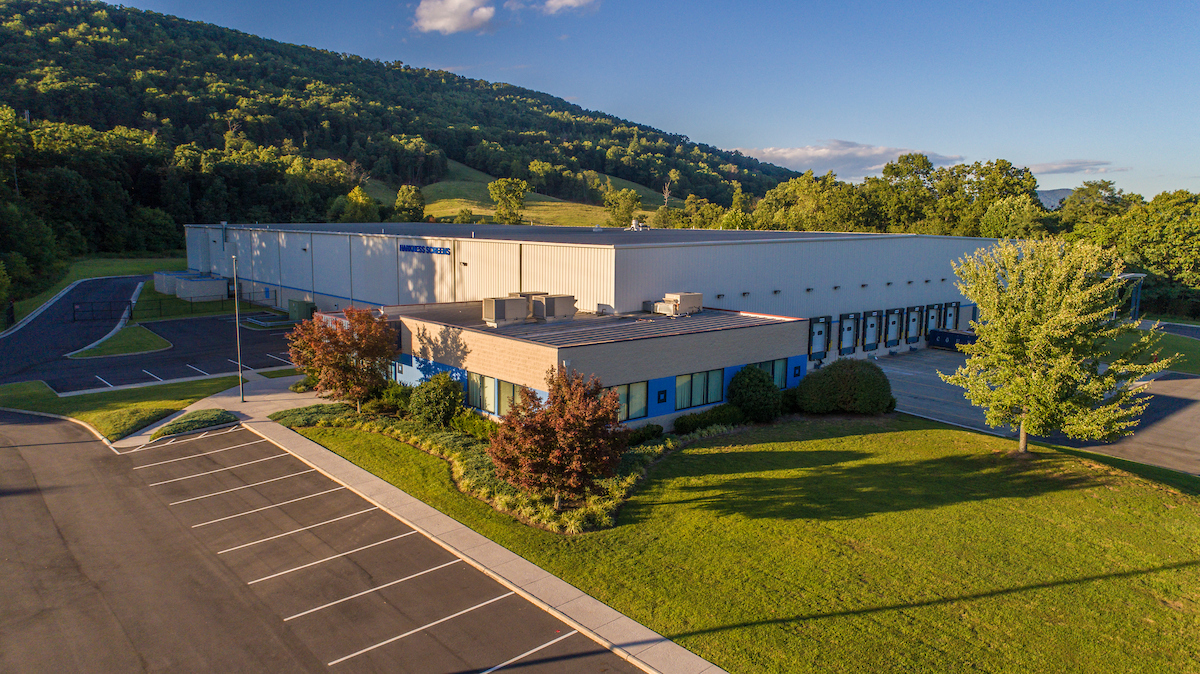 After Mark Ashcroft's Letter to America two weeks ago, Harkness Screens' SVP Americas, Anthony Kelly, spoke to Joe Harvey about the cinema market in America and how that will effect the company's operation in Roanoke, Virginia.
Two weeks ago, Harkness Screens' SVP America's Anthony Kelly described the company's USA facility as in 'start-up mode'. Speaking once more to sports and entertainment journalist Joe Harvey, Kelly discusses the U.S. movie industry further.
In America, because each State often has its own individual laws and regulations, it will mean the reopening of movie theaters in the coming weeks may vary from area to area.
"Joe, the last time I spoke with you about the situation facing the movie industry in the U.S., I described our Harkness approach as that of a start-up; investigating ways in which we could help and support US theater operators reopen safely and profitably" Kelly said.

"Two years ago, we invested over three million dollars in our US factory because we believe in the 'Made in the USA' moniker and in being here locally to support our customers. We have been able to keep our factory in Roanoke, Virginia, safely open for business throughout the Coronavirus crisis to assist movie theater customers with US products and services.
"Many customers have turned to us for technical advice not only on how best to care for screens throughout the shut-down, but also about development planning, and now about re-opening. In my experience, a trait of a successful start-up is to be nimble. For example, we never expected our newly developed Reality Capture theater architectural design software to become a potential tool to predict and manage safe distancing in theaters, but that's what is now happening, and our team is now energetically supporting."
"Like several other countries, the U.S. has launched initiatives to help businesses weather the financial losses that they will be facing as a result of the pandemic. And, like many companies, these unfortunately couldn't mitigate us having to take some difficult steps to maintain the financial resilience of our business. We have now needed to make the decision not to renew our administration office lease in Fredericksburg, Virginia. With many needing to work from home now and potentially still for some time to come, perhaps though this comes as no surprise."
When Covid-19 hit U.S. shores, Harkness Screens launched the Harkness Protect initiative. This range of Personal Protective Equipment (PPE) being developed by the R&D department using the science, materials and processes they normally apply to make movie theater screens.
With visors, PVC aprons and medical curtains and more available in the Protect range, Kelly has been enthused to hear that US customers are already interested in the products.
"The responses we have received since we last spoke about the barrier screens for social distancing has been overwhelming," Kelly said, "80% of the inquiries have come from outside the movie industry, but one global movie theater operator has already fully engaged.

"Talking of new products, our CEO has signed off a new PPE product inspired by his time at Party City and we will be exclusively shipping this to our community of IRIS cinemas for their feedback."
Despite being extremely proud of their PPE innovations, Harkness' primary focus remains on the movie industry. With some US movie theaters beginning to reopen their doors, Kelly is able to reveal that Harkness has four new screens to offer customers.

"Harkness has been built on a history of innovation, and with the encouraging signs that most movie theaters will soon be able to safely re-open, it will also soon after be an important time to bring the next wave of new movie screen technology. In fact, I am also anticipating a new product for our US movie customers to be available in the next four weeks," Kelly said, "We currently also have four completely new and revolutionary screens being finalized. Rather intriguing they have code names: Go Anywhere, The Black Screen, HTMC, and Screen4Accountants."
With more to come about these new screens, Anthony Kelly will provide another update from Virginia soon.
Media Contact
Company Name: Harkness Screens
Contact Person: Joe Harvey
Email: Send Email
Phone: +44 (0)1438 725 200
Address:Unit A, Norton Road
City: Stevenage
State: Hertfordshire
Country: United Kingdom
Website: www.harkness.co