Professor and Leadership Expert Knocks Down Romantic Notions of American Faith. Insists That True Faith Requires Courage And Perseverance.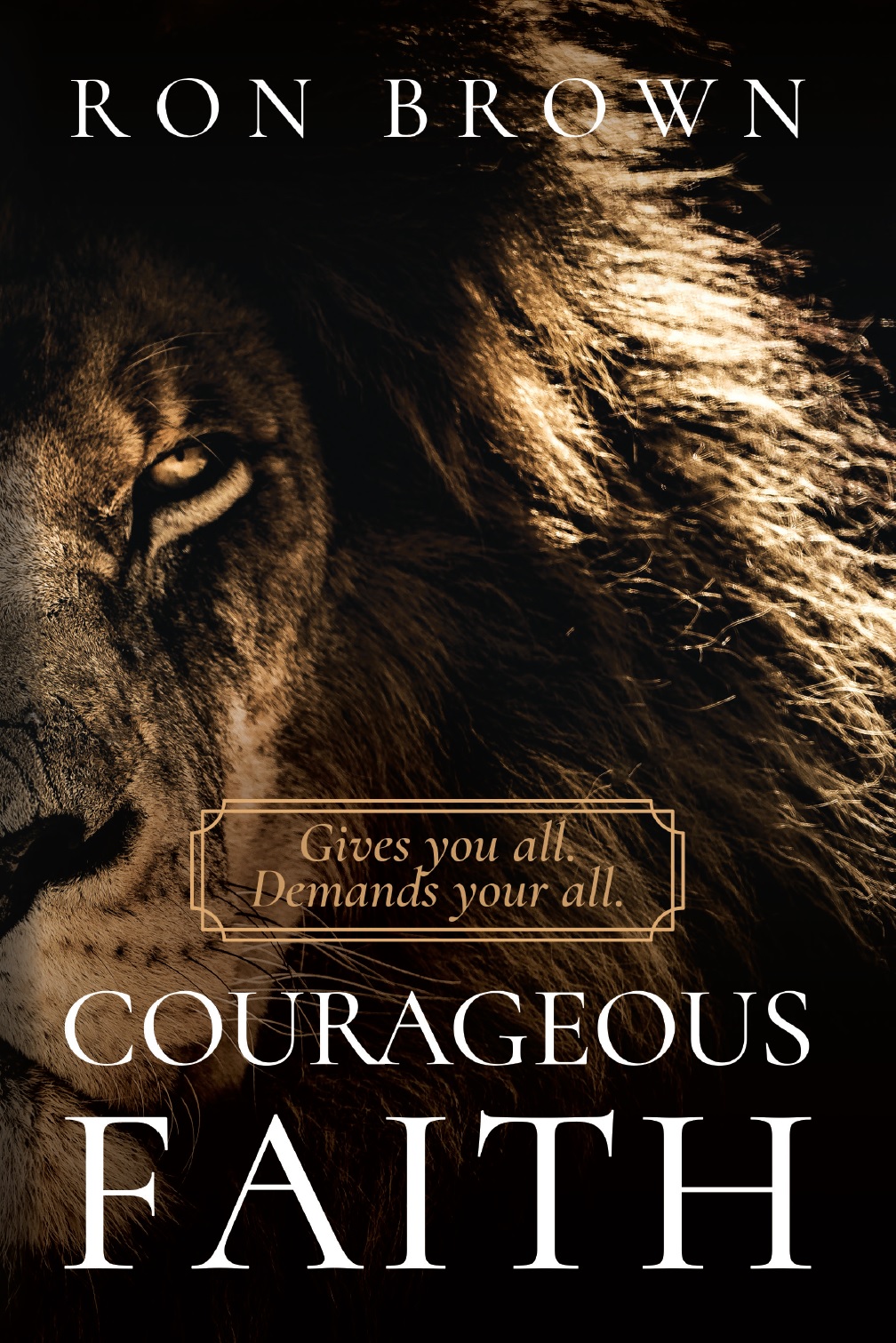 "Many of us wonder what living by faith really means, and what authentic faith should look like in our lives. Courageous Faith provides both encouragement and an honest perspective for those who want to live a life of consistent and abiding faith. I
found this book very challenging, yet practical!" – Mike White, Human Resource Manager.
CHICAGO, Ill. – June 24, 2020 – As Americans are grappling for answers and seeking ways to rebound after Covid-19 and other hardships, Leadership expert and professor, Dr. Ron Brown, says that what is needed now is the kind of faith that is coupled with courage and wide-eyed perseverance. He insists that the general notions of easy faith, which has been prevalent in swats of American religion, will not do at this time. His book titled, Courageous Faith, has just been released through Kharis Publishing, an imprint of Kharis Media.
According to Ron, "The pursuit of our heart's desires will always begin, and then be sustained, by a series of simple, yet often heart-wrenching steps of faith. Steps that eventually lead one toward the mountaintop of fulfillment, hope, and joy while also requiring that same person to move through seasons of pain, loss, hurt, and unanswered questions along the way. To succeed on this journey, you will need to tightly couple courage with belief – belief in who you are and what God has uniquely planted in your heart. This kind of courageous faith will not necessarily come naturally, nor be easy…"
Ron's conviction about courageous faith was forged in the field, working with individuals, groups, and organizations across the nation. He helps organizations find effective operational and leadership solutions. He is also an adjunct professor of Leadership and Organizational Studies at Greenville University and Multnomah University. He earned his PhD in Organizational Leadership from Regent University. He has also served as the Executive Director for a Youth for Christ chapter and as Executive Pastor at churches in Illinois and Tennessee.
It appears that Ron's message is beginning to resonate with many people, including Christian professionals and business leaders. Pam Larson, the business owner of Pam Larson Coaching, maintains that applying Ron's message of courageous faith helped pull her through difficult times, personally and professionally. In her own words," This book was very timely for me to read as I was at a crossroads in my life and profession. Reading through it gave me valuable tools and ideas for moving forward, exploring the deep desires of my heart, and to let go of some unwanted baggage holding me back. Chapter Four, A Path to Nowhere, on the consequences of doing nothing was especially enlightening. It provided the questions I needed to ponder if I did nothing. This in turn opened my mind and heart to opportunities I was unable to see before. It helped me work through some tough emotional attachments to limiting beliefs and set me free to pursue liberating truths. I'd highly recommend this book to anyone with life-changing struggles or who are just in a normal life "sea-change" and ready to be challenged and equipped to take bold and liberating steps toward fulfilling their life's calling!"
Another reader, John Bell, a pilot, also speaks of the impact this perspective on faith has had on him. According to John, "As a believer in my mid-life, I found Courageous Faith to be the jump-start I've needed to clearly and courageously finish the second half of life as God intends me to."
John Shiffert, a CFO and business leader, puts it this way, "There's much written about the mysticism of faith and the things of God. Sometimes a good wordsmith may write something compelling, but after those words are tested in life, what they wrote fades away. But to read about a "life of faith" from someone who has walked in it deeply, is a privilege. Ron Brown removes the ever-popular romantic fantasy that has permeated the American Gospel to remind that living a life a faith is not always easy. Ron integrates Faith and Truth to produce a riveting perspective, discussing both physical and spiritual laws in the same work. Courageous Faith explores how all of God's laws are interconnected – and how trusting a limitless God will lead one to experience what God has for each of us – though not without cost. If you want to change your life, read this book!"
Ron's book, Courageous Faith, was recently released by Kharis Publishing, imprint of Kharis Media LLC, and is now available wherever books are sold, and may be purchased directly from amazon or authorclearance.
Available on Amazon: https://www.amazon.com/dp/1946277452
Book retailers or organizations are also able to order directly through Ingram Content Group or from Author Clearance at: https://www.authorclearance.com/contact/
About Kharis Publishing:
Kharis Publishing, an imprint of Kharis Media LLC, is an independent book publisher focused on inspirational and faith-based books. Kharis' dual mission is to give voice to underrepresented writers, including women and first time authors, and equip orphans in developing countries with literacy tools. That is why, for each book sold, the publisher channels some of the proceeds into providing books and computers for orphanages in developing countries, so these kids may learn to read, dream, and grow.
Learn more at: https://www.kharispublishing.com/
Media Contact
Company Name: Kharis Media LLC
Contact Person: Maribelle Martinez
Email: Send Email
Phone: 4795998657
City: Aurora
State: IL
Country: United States
Website: https://www.kharispublishing.com