Infamous "Dat Sticky Wings" Chef Behind MarsKitchen
NEW YORK, NY – Aug 05, 2020 – MarsKitchen​, a Brooklyn born and bred catering company manifested by NYC native Chef Marlon Moreau, founded February 3, 2019 on SuperBowl Sunday. MarsKitchen has kicked up the heat within the last year with their famous "Dat Sticky Wings" to their crowd's favorite "Mac & Cheese" and "Rasta Pasta".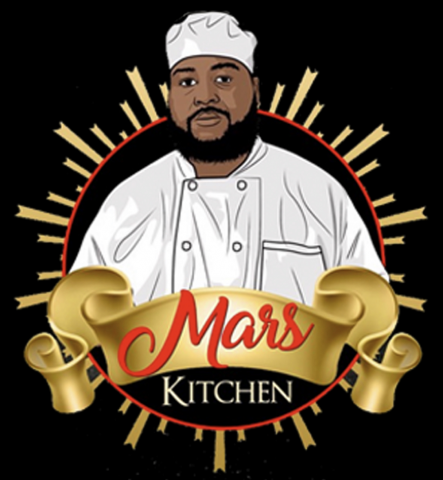 As rapper Biggie used to say "Spread love, it's the Brooklyn way", Chef Marlon has quickly risen to the top with his newfound success in the culinary arts industry. Launching new menu items weekly, providing catering services, private dinners as well as event planning services he does it all. However, this isn't all MarsKitchen plans to offer his company has a vision of expanding with their very own nightlife based restaurant which will transform into a franchise. Prior to creating MarsKitchen, Moreau has an extensive list of high-end clientele that led him to be the popular socialite Chef.
To name a few, he has catered to radio host and Tv star Dj Self, celebrity clothing CEO Suga J and rapper Neek Bucks, who all raved about his food. In 2015-2017 Moreau pursued a hospitality management major at Onondaga Community College and graduated with a bachelor's in culinary arts from Buffalo State College in 2019. During college, Moreau interned from 2015-2017 at Onondaga restaurant as management picked up hospitality and customer service attributes and sharpened his culinary skills.
Chef Marlon established a name for himself and became the Chef for Tamara Caribbean Kitchen 2019-2020, where he brought his Caribbean heritage and flavors to the table. Moreau is currently the head chef at Pikliz Cafe, all while running Mars Kitchen, creating his classic Caribbean menu with a twist and offering the dynamic cuisine for people all over to enjoy.
All together, MarsKitchen is a modern upscale Caribbean inspired catering company & if you're in NYC and want to spice your palette up, go place an order with MarsKitchen and if you're thinking about going somewhere else "fuggedaboutit"! For more information or future bookings, please refer to the contact information below.
​Contact:
Marlon Moreau
MarsKitchen CEO
(347)-782-1835
[email protected]
Instagram: chefmarnyc & marskitchennyc
Media Contact
Company Name: MarsKitchen
Contact Person: Marlon Moreau
Email: Send Email
Phone: (347)-782-1835
Country: United States
Website: https://www.instagram.com/marskitchennyc/