The Galaxy Electric Launches A Kickstarter Campaign To Release Their New Album "Tomorrow Was Better Yesterday" On Reel To Reel
American retro-futurist music group, The Galaxy Electric, announces the release of their new album – "Tomorrow Was Better Yesterday" on Reel to Reel as they continue their quest of bringing back "dead media"
Comprising of a husband and wife – Augustus and Jacqueline, The Galaxy Electric is a music group that is poised with challenging the status quo in the industry by utilizing magnetic tapes to create new sounds "no one had ever heard before." In a similar vein, the US-based duo recently launched a Kickstarter campaign for their newest project titled "Tomorrow Was Better Yesterday," which will be released on Reel to Reel.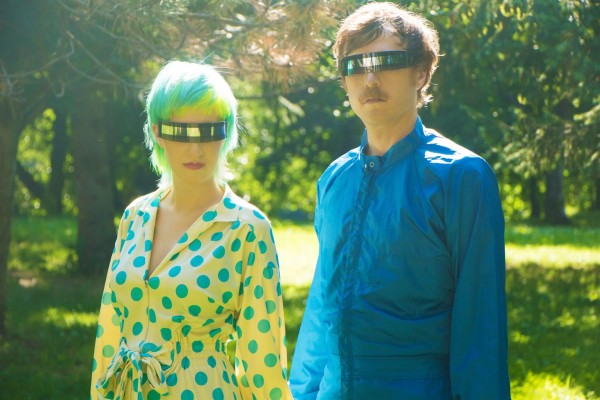 The music industry has evolved over the years, with the emergence of innovative solutions from different stakeholders in the industry to meet the diverse needs of consumers. One group that has turned their obsession into a unique selling point and is looking to bring back the "good old days" of music distribution is The Galaxy Electric.
The group is known for its amazing blend of 60s Psych pop and Retro Sci-Fi to make "Cosmic Tape Music." The unique approach of releasing music on Reel to Reel has stood The Galaxy Electric out from others in the industry. Consequently, the group has become increasingly popular with HiFi enthusiasts, Retro Music Lovers, and those obsessed with early electronic music and gear.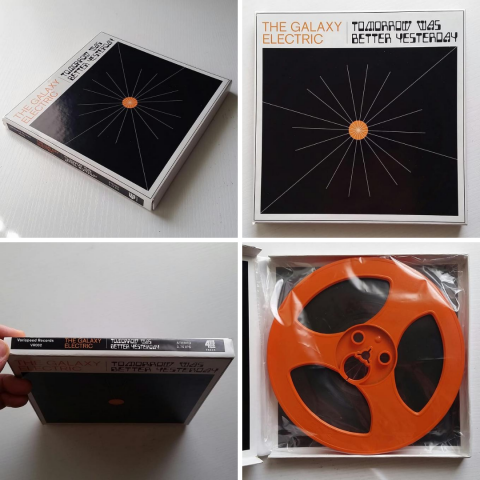 The latest project titled "Tomorrow Was Better Yesterday" is not an exception as the group takes music lovers on a cosmic journey of 19 fantastic songs starting at the 1964 World's Fair and ending on the other side of a wormhole.
"This is the first album we have ever recorded that was fully and completely improvised. And we recorded to 1/4″ Analog Tape without any digital recording magic. We spent a year practicing this new improvisational style before we turned on the tape machine. But once we did, we recorded every day for a month. And when we listened back – we realized we had created a space-age fantasy album – with an incredible story; a soundtrack to a time-traveling space voyage," said The Galaxy Electric.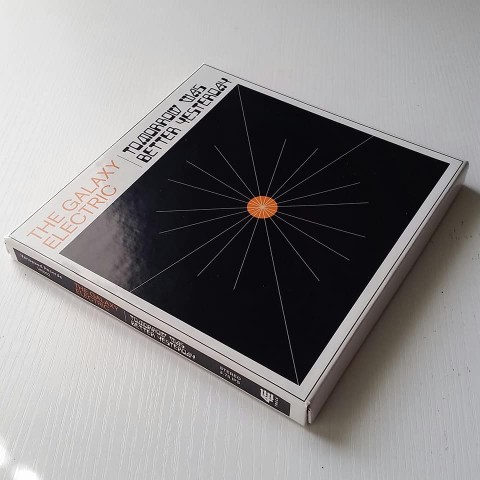 The fundraising campaign will help to create "the most amazing artwork and packaging," delivering a unique Collector's Item worthy of the voyage and ultimately bringing the dream of a retro-futuristic space-age fantasy album to life.
For more information about The Galaxy Electric and their works, please visit – https://www.thegalaxyelectric.com/ and Facebook.
About The Galaxy Electric
The Galaxy Electric is a group of American retro-futurists experimenting with psychedelic pop from the space age and around the globe. Augustus is a self-taught sound engineer manning the static-emitting machines that allow Jacqueline's lounge-inspired vocal machinations to soar. Dedicated to creating a better tomorrow, the group uses DIY aesthetics with a focus on a sustainable approach while making the best use of outdated technologies that would have otherwise been laid up in a landfill.
Media Contact
Company Name: The Galaxy Electric
Contact Person: Jacqueline Caruso
Email: Send Email
Phone: 571-209-7789
Address:PO Box 85114
City: Fort Wayne
State: IN 46885
Country: United States
Website: http://www.thegalaxyelectric.com/