A Comprehensive Guide to 'Which Laptop Fits Me' Published at Mugens-reviews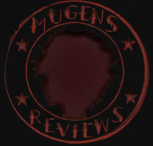 Laptops have become essential electronic items these days. However, due to their varieties in terms of look, feel, and functionality, it becomes difficult for us to choose the best one. Customer reviews do help but even before that, one needs guidance as to how to choose the best laptop. This is where the guide at mugens-reviews.de seems to help!
Bayreuth, Bavaria, Germany – Oct 6, 2020 – Selecting the most suitable laptop can be challenging, especially for those who will be buying for the first time. Different types are available such as gaming laptops, multimedia laptops, and tablet-cum-laptops, which can perplex the probable buyers.
To remove this perplexity and choose the right type, it is essential to know the requirements and budget. Then, one needs to know the buying factors that form the basis of comparing a few promising models. The recently published guide at mugens-reviews.de reveals these factors and laptop types.
The guide starts by sharing the types or categories of laptops from which one can choose the best type as per the identified requirements. The types revealed are for gaming, for home or office work, and for multimedia.
Then, the guide reveals the factors to consider, which influence one's decision while choosing the model in the selected category. Then, there is a detailed section on the hardware components to focus while comparing or looking for features. Above all, in the beginning, there is a quiz to know which laptop model is ideal for the reader.
Such a comprehensive guide can easily make readers decide the best laptop for their purpose and set budget. According to a spokesperson, "Our information is extensively researched, honestly written, and is updated monthly. It is also free of sponsorship. Thus, there are no chances of biased or one-sided information."
About Mugens Reviews
Started by Viktor (Aka Mugen), Mugens Reviews is a consumer portal in German dedicated to giving detailed information on different topics related to technology, books, outdoors, households, and animal accessories. It provides passionately researched guides, comparison tables, and leaderboards on these topics. The aim is to help the readers find the best products in these areas. Right now, it is getting good visits for a guide dedicated to 'Which Laptop Fits Me'.
For more information, kindly visit https://mugens-reviews.de/pc/welcher-laptop-passt-zu-mir/.
Facebook: https://www.facebook.com/ctandm/
Media Contact
Company Name: Mugens Reviews
Contact Person: Viktor Waal
Email: Send Email
Phone: 0721 16 83 98
Address:Leiteweg 8
City: Bayreuth
State: Bavaria 95448
Country: Germany
Website: https://mugens-reviews.de/pc/welcher-laptop-passt-zu-mir/