Kasey Beauty Discusses Its Private Label Cosmetics And Good Manufacturing Practice
Kasey Beauty is one of the top-notch private label cosmetics company based in China. The Company is a manufacturer and the exporter of customized cosmetics solutions.
October 26, 2020 – China – Kasey Beauty, a China-based OEM/ODM private label cosmetics company, is a top-notch manufacturer and exporter of top cosmetic firms' middle to high-class cosmetic needs. Their customized makeup range includes lip gloss, lipstick, mascara, eyeshadow, eyeliner, bronzer, blush, powder, foundation, concealer, makeup remover, etc. The Company produces high-quality products that meet its immediate client's expectations. The products are tested and are manufactured only after the cosmetic industry clients are satisfied.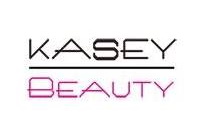 According to Mark Mao, Manager of Kasey Beauty, "We are a 10-year-old private label cosmetics company that manufactures cosmetic products according to the International Standards. Our products can be passed the SGS tests. These tests are according to EU and FDA cosmetics regulations. Moreover, our products are reliable, trustworthy, and safe to use. We follow Good Laboratory Practices and Good Manufacturing Practices. Our Company makes sure that your business and money are in safe hands."
Kasey Beauty produces unique and customized cosmetics that help in the growth of businesses globally. Right from face products to lip products, the cosmetic industries can order anything. Kasey Beauty is known for the timely delivery, cost-effective pricing, and manufacturing of trending beauty products. Ideally, the mass production will only start after the clients' product formula is passed and samples are confirmed. Kasey Beauty delivers the right quality products that the client's immediate users are entirely safe to use.
About Kasey Beauty
Kasey Beauty is a 10-year-old China-based private label cosmetics industrial house that manufactures and exports mid-to-high class cosmetics. The cosmetic wholesaler, distributer from across the globe can rely on the firm for safe manufacturing practices.
For more details, please visit – https://www.kaseybeauty.com/
Media Contact
Company Name: Kasey Beauty
Contact Person: Media Relations
Email: Send Email
Phone: +86 13282915312
Country: China
Website: https://www.kaseybeauty.com/