DECK 1 Co., Ltd. succeeds in developing the world's first security network camera (IP camera) equipped with an encryption chip (KEV7).
Video Link: https://www.youtube.com/embed/Jv92h4FE8GE
Deck 1 presented a powerful new solution for IP camera security by successfully developing a security network camera capable of real-time encryption from video shooting with the world's first ultra-lightweight, low-power encryption chip (KEV7).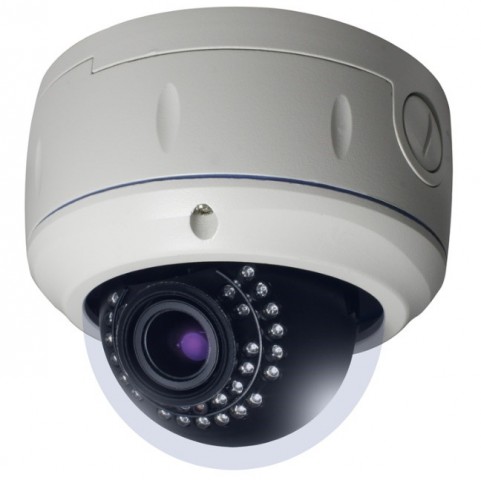 Deck 1 announced that it has achieved successful results after one year of development of the ultra-lightweight, low-power cryptographic chip starting from January 2018, in collaboration with KCS.
In the network camera industry, despite the increase in sales by about 20% every year for the past three years, damages from illegal shooting and distribution have occurred one after another due to the abuse of advanced intelligent crime; actually about 73,000 hacked IP camera videos (there are about 6000 IP cameras in Korea) were broadcast live online.
Accordingly, the US is showing a trend to uninstall general IP cameras in public places and replace them with security cameras. In Korea, "TTA verified authentication for public institutions" camera is recommended.
Deck1 official said, "if security software is applied to IP cameras, there are limitations such as drop in video frame rate and drop in frame due to resource overload, but the security network camera with an encryption chip developed by the headquarters can solve these problems." He said, "the entire video data gets transmitted with H/W encryption immediately after the video is taken, and 100% perfect video information security was applied to the storage of the NVR.
According to Seong-il Bang, the Sales Director of Deck1, the company's product is becoming unrivaled as it's applied to encryption module to leading Chinese manufacturers, which are at risk of exit from the US and European markets due to the backdoor problem which is becoming an issue in the IPCAM market, as its product works fine without video frame rate reduction or frame drop even when operating with ARIA encryption, a domestic encryption standard as well as international encryption standards.
He added that he will show a comparison of security network camera encryption/decryption equipment through briefing sessions in the near future and will also attend the "2019 SECON" in March 2019 to introduce the product to many people.
The company is expected to lead a new path in the security industry of IP cameras as a security network camera equipped with a hardware encryption chip that was successfully developed for the first time in the world.
Media Contact
Company Name: DECK 1 Co.,Ltd
Contact Person: Danny Bang
Email: Send Email
Phone: +82 10-3467-0031
Country: South Korea
Website: https://www.gobizkorea.com/user/goods/frontGoodsDetail.do?goods_no=GS2020070793431&ctgryCode=S0500400170000&upperCode=M0500400000000&goodsNms=2MP-IR-Bullet-type-Network-Camera-(DK-ED210BFP)&skwanSn=&speclKwanId=SPCCD0000625