A Well-being Pumpkin Company Tiny Pumpkin Attracts Attention in the Global Market
Video Link: https://www.youtube.com/embed/ykUhWJVjalw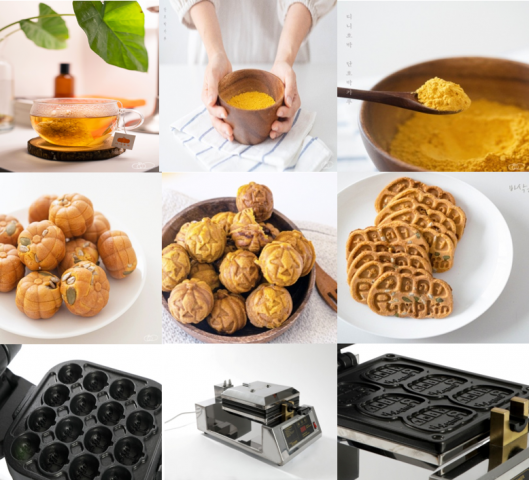 Tiny Pumpkin, a leader of well-being premium dessert, is attracting attention from overseas. Tiny Pumpkin was founded in 2012 as a pumpkin company that makes special foods using domestic pumpkins came from nature.
After its first store opened in a Cafe Street in 2012, it entered Shinsegae, Hyundai and Lotte department stores in 2015, and began to export pumpkin confectionery and pumpkin products to other countries including the United States and Singapore. The healthy products of Tiny Pumpkin, which are developed in consideration of nutrition, taste, and shape with natural pumpkin without side effects, are steadily growing with interest, leading the market trend with the brand's competitive advantage.
Pumpkin snack is the star product of Tiny Pumpkin. It is very soft as it is made with the mix of domestic sweet pumpkin and old pumpkin powder with germinated brown rice and then baked with pumpkin seeds and sunflower seeds. Moreover, the company also has various other pumpkin products such as pumpkin drink, pumpkin waffle, pumpkin bread, and pumpkin cookies.
Especially, Tiny Cheese Chocolate Pumpkin Cookie (Halloween Party Time) is a cute pumpkin-shaped sweet that will capture consumers' eyes and mouth at the same time for a Halloween party. It is baked with healthy natural ingredients like pumpkin, brown rice, and cheese powder, and contains sweet chocolate, which gets a lot of attention both domestically and abroad.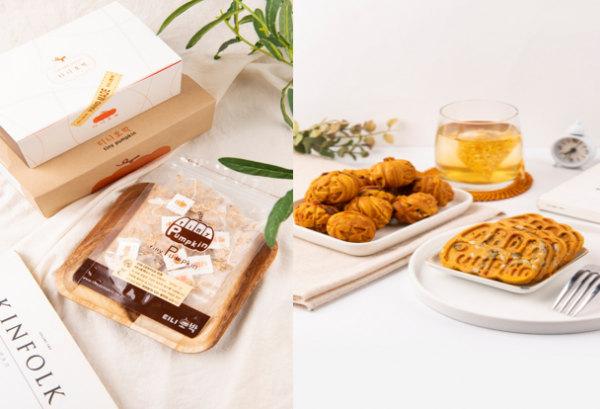 Based on this, Tiny Pumpkin has secured international intellectual property rights and is actively advancing into overseas markets after applying for PCT and registering trademarks and designs in the US and China. In particular, paying attention to the growing overseas well-being and Halloween consumption markets, Tiny Pumpkin is advancing with its R&D investment and developing Halloween convergence products.
An official of Tiny Pumpkin said, "Based on our high-quality products with competitive advantage, Tiny Pumpkin is planning to establish itself as a specialized company with its own products and technologies. In the future, we will participate in international food industry exhibitions, including online and offline domestic and overseas exhibitions. We plan to secure overseas B2B and B2C customers through international patent registration."
Media Contact
Company Name: Tiny Pumpkin
Contact Person: Jihyun Kim
Email: Send Email
Phone: +82 10 7678 3188
Country: South Korea
Website: https://www.gobizkorea.com/user/goods/frontGoodsDetail.do?goods_no=GS202010 1998369&ctgryCode=S0100200030000&upperCode=M0100200000000&goodsNms=FrozenPumpkin-Snack&skwanSn=&speclKwanId=SPCCD0000623