Their dream Wardrobe with JDLino Hard Knocks
Renowned Brand JDLino Hard knocks Provides Stylish, Comfortable, Versatile, Unisex Sneakers, and Woman's Leggings at very Reasonable Prices in 17 Countries based on customer's demands.
Garden City, New York – December 8, 2020 – Renowned clothing and sneakers brand JDLino Hardknocks provides high-quality, stylish, comfortable, and customizable products to make everyone's wardrobe classy and unique.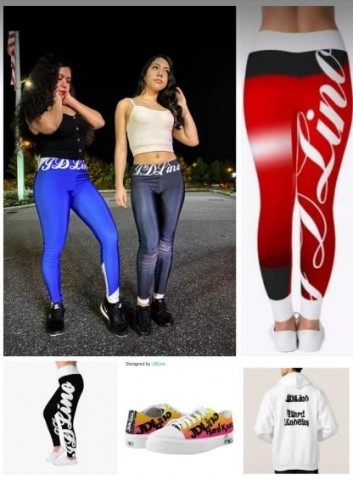 JDLino designs and produces products like unisex sneakers, JDLino T-shirts, and women leggings with high-quality production materials and that not only add a signature to any outfit but also makes any look unique and sporty.
The company was designed and created by Jose Lino who look is love of stylish clothing and blended it with his love of sports. Mr. Lino is a man who is very down to earth and wanted to create a product that was stylish, comfortable and offered a different style. Mr. Lino not only designed and created the brand initially as hobby, but he took part of his inspiration from the local youth that he helps and mentors.
While talking about JDLino Hardknocks, to Mr. Jose Lino he said: "I established this brand a few months ago. At that time, I was not expecting such a warm welcomed reaction from people, especially on the Pinterest platform. I am pleased and proud that JDLino has progressed at such an accelerated rate in such a very short period of time. We have sneakers, T-shirts, women leggings, and very recently we have added JDLino facial covering masks at part of our ever growing product line. All of our designs and products are unique and different from what's out there right now".
JDLino leggings and T-shirts are available in all sizes from extra-small to extra-large and available for a variety of age groups and the sneakers are available in 4-13 Men' | 6-15 Women' footwear sizes. JDLino always thinks out of the box to design leggings a sneakers for its customers. JD Lino wearers will definitely enjoy wearing JDLino products at the gym, gatherings, and just lounging around the house.
On Pinterest, JDLino has more than 40 thousand followers and 10m plus monthly views and impressions that's something remarkable to achieve in a very short period of time since its establishment.
So, if an epic, sporty, stylish, fashionable and comfortable, look is what people are in the market for then they will like to purchase some JDLino products at these links:
https://jdlino-the-formula.myteespring.co/apparel
https://www.zazzle.com/store/jdlino/products
Media Assets:
Facebook: https://www.facebook.com/JDLino-103740744631714/
Pinterest: https://www.pinterest.com/jdlinotheformula/
YouTube: https://www.youtube.com/channel/UCjcy9Qnt3s44hGj_b1PINwQ
Felion website: https://felionyouthalterna.wixsite.com/website
Media Contact
Company Name: JDLino Hard knocks
Contact Person: Media Relations
Email: Send Email
Phone: +1 516-451-0582
Address:PO box 7874
City: Garden city
State: NY 11530
Country: United States
Website: https://jdlino-the-formula.myteespring.co/apparel