Hoop… There It Is: Basketball Drama 'PLAYAS BALL' (VOD Release)
When life gets this crazy, you can only make one play.
Los Angeles, CA – Dec 14, 2020 – Shoot some hoops with 'PLAYAS BALL' now on Vudu: https://bit.ly/2VR7k4e.
Writer/director Jennifer Harper's basketball sports drama, PLAYAS BALL, is finally dribbling onto VOD platforms.
"For basketball fans it remains a watchable affair," wrote The Pendragon Society.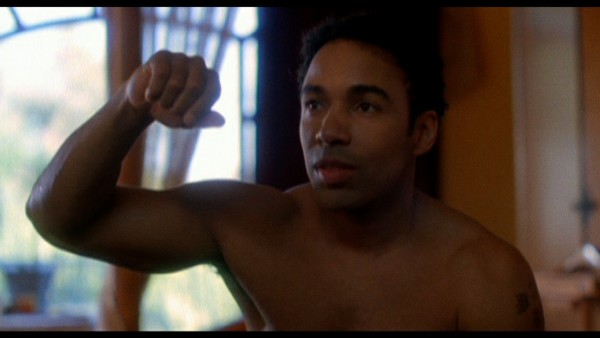 As popular Lionsgate film, now available worldwide from TriCoast Entertainment, PLAYAS BALL stars Allen Payne (New Jack City, The Perfect Storm), Elise Neal (Hustle & Flow) and Anthony 'Treach' Criss (Feast, Money Talks), alongside female Grammy-nominated rapper, MC Lyte, PLAYAS BALL features cameos from basketball all-stars including Scottie Pippen and Derek Anderson.
PLAYAS BALL follows a 27-year-old professional basketball player, Cedric Tinsel (Allen Payne), who is on the verge of signing a multimillion-dollar endorsement contract and proposing to his girlfriend Jill Hamlin (Chelsi Smith). But when a woman accuses him as the father of her child, Cedric finds his personal and professional life on the line, forced to expose the opportunistic "playas" in his circle.
"Hidden away between the posturing, misogyny and musical interludes there may even be a well-intentioned message about the exploitation of elite athletes, but surprisingly it's the amusing humor, bordering on satire, that makes the biggest impression," continued The Pendragon Society.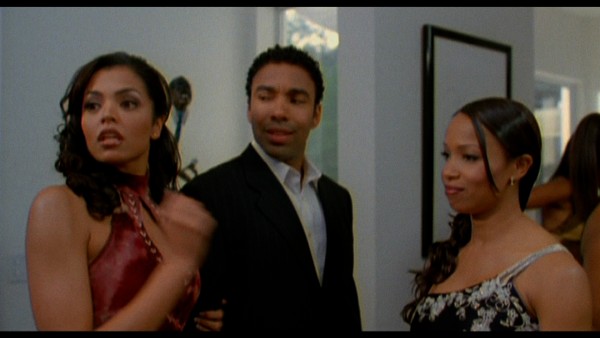 TriCoast Entertainment has digitally released PLAYAS BALL onto various digital streaming platforms (Amazon, Fandango, FlixFling, Vimeo on Demand and Vudu). Watch the trailer for PLAYAS BALL here: https://vimeo.com/452706825.
Alongside Allen Payne (House of Payne, The Paynes), Elise Neal (Logan, Scream 2) and Anthony 'Treach' Criss, PLAYAS BALL stars multi-award winning actress/producer Jordana Spiro (Ozark, Blindspot, Royal Pains), MC Lyte (Bad Hair, Girls Trip), Gary 'G. Thang' Johnson (Disaster Movie, Moneyball), Tasha Smith (Empire, Dolemite Is My Name), Chelsi Smith (The Sweetest Thing, Due South) and Tracey Cherelle Jones (Sketchy, Bringing Down the House, Baby Boy).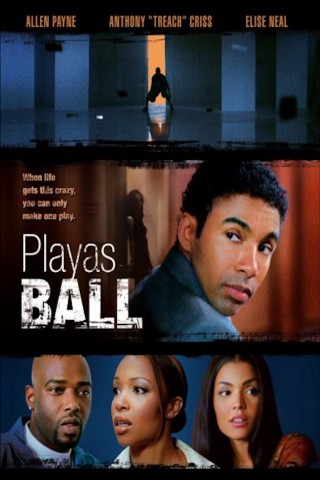 PLAYAS BALL (2020, 88 min.) Directed by: Jennifer Harper. Writer: Jennifer Harper. Producers: Kimberly Ogletree, Dale Davis, Keven Davis, Carl Craig, Ruth Carson. Editors: David Flores, Debra I. Moore. Cinematographer: Robert Morris. Original music: Magnus Beite. USA, English. Codeblack Entertainment, Lionsgate, TriCoast Entertainment.
Production: Originally distributed by Codeblack Films of Lionsgate Films.
About TriCoast Entertainment:
TriCoast Entertainment is a U.S. theatrical distributor with direct output deals on most major streaming platforms. The company recently moved its studio facility to the Historic West Adams area of Los Angeles.
Founded by: Strathford Hamilton and Marcy Levitas Hamilton.
For more information, please visit: https://www.tricoastworldwide.com/ or connect on Facebook (https://www.facebook.com/TriCoastEntertainment), Twitter (@TriCoastEnt) or Instagram (@tricoastworldwide).
Media Contact
Company Name: TriCoast Entertainment
Contact Person: Jenna Wilen
Email: Send Email
Phone: 3104587707
Address:11124 Washington Blvd.
City: Culver City
State: California
Country: United States
Website: http://www.tricoastworldwide.com