Dark Matter TV: 10 Holiday Horror Movies to Stream Free
Scary fa la la la la la la la la…
Los Angeles, CA – Dec 24, 2020 – Haunting for the holidays. Whether you've been naughty or nice, you better (literally) watch out for these horror-themed horror films now streaming free from Dark Matter TV.
Unwrap Dark Matter TV's Horror Holiday list:
1. Christmas Evil (1980) – Directed by Lewis Jackson, this holiday fright follows a toy factory worker, who was mentally scarred upon learning Santa Claus is not real. Suffering a nervous breakdown after being belittled at work, he embarks on a Yuletide killing spree.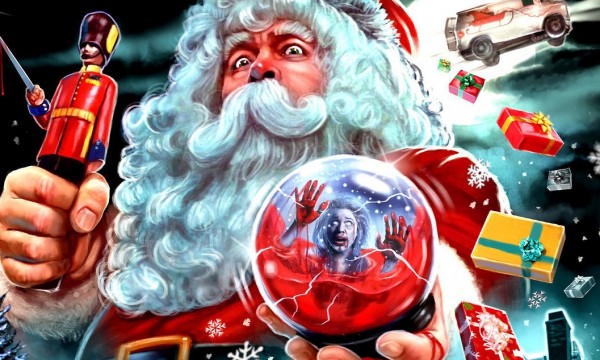 2. Dead Snow: Red vs. Dead (2014) – 15-time award winning horror directed by Tommy Wirkola follows a lone survivor of a zombie attack who awakes with his severed arm replaced with the arm of his Nazi nemesis, becomes sparked with a rampage of revenge by raising an undead army of his own.
3. Santa Claus Conquers the Martians (1964) – Directed by Nicholas Weber, the Martians kidnap Santa Claus because there is nobody on Mars to give their children presents.
4. Mother Krampus 2: Slay Ride (2018) – Directed by Eddie Lengyel, it's Christmas time in Cleveland, OH and four young ladies are on the verge of completing their mandatory thirty days of community service. With only one night to go, they are required to make a series of in-home visits to the older and less fortunate. Upon arriving at their final stop for the night, they become introduced to a pleasant older woman who graciously welcomes them into her home for the evening. However, as darkness falls and the cold settles in, they begin to realize that there is far more to their seemingly innocent host than meets the eye.
5. Lake Alice (2018) – Directed by Ben Milliken, this action-horror follows the Thomas family, who goes out to their cabin in the woods to celebrate Christmas together with new family. But their first Christmas together may be their last.
6. American Exorcist (2018) – Directed by Tony Trov and Johnny Zito, this horror-comedy follows a paranormal investigator that is trapped in a haunted skyscraper on Christmas Eve. The skeptical young woman, Georgette Dubois, is horrified once confronted with the reality of the supernatural. She risks life and limb to escape her ghoulish prison, stranded on the 11th floor.
7. Silent Night, Bloody Night (1972) – Directed by Theodore Gershuny, the cult-classic is about a man who inherits a mansion, which once was a mental home. He visits the place and begins to investigate some crimes that happened in old times, scaring the people living in the region.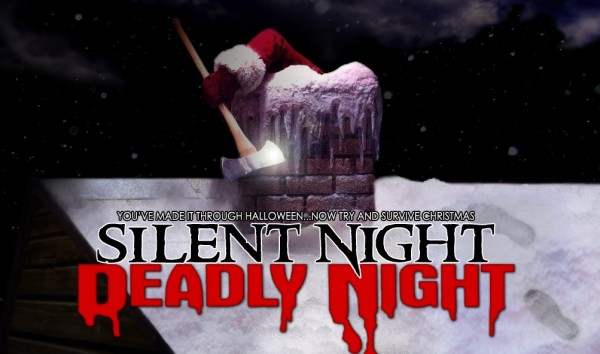 8. Snowbeast (1977) – Directed by Herb Wallerstein, a sub-human beast commits brutal murders on the slopes and attacks a Colorado ski resort.
9. Definition of Fear (2015) – Directed by James Simpson, four beautiful girls spend the weekend at a charming holiday cabin. But all is not how it seems, as they quickly discover that they are not alone.
10. Infinite Santa 8000 (2013) – Directed by Michael Neel, this horror-animation takes place a thousand years ago when the world completely collapsed. War, famine, and greed killed off the human race. Not much remains except for the mutants, scum, and robo-people. Humanity is a long-lost notion. Everyone must kill to survive. Even Santa.
Happy Haunting Holidays Dark Matter TV!
Dedicated to bringing the best of horror, sci-fi, action and true crime entertainment to your home for free, download the Dark Matter TV app on any smart device here on the app store, on Google Play or by visiting: http://www.darkmattertv.com.
Containing over +500 titles of the best curated horror, sci-fi, action and true crime entertainment, the Dark Matter TV app is available on smart phones, tablets, OTT devices, connected television and desktops like Roku, Amazon Fire Stick, Apple iOS, Android, Google Play, Samsung, LG and Vizio.
Follow Dark Matter TV on Twitter @TVDarkMatter (https://twitter.com/TvDarkmatter), Facebook (https://www.facebook.com/DarkMatterTV/) and Instagram (@DarkMatterFreeTVapp). Please contact Dark Matter TV at [email protected] for more information.
About Dark Matter TV:
Dark Matter TV is an A-VOD app and Linear TV channel launched in the U.S.A October 31st 2019, and soon to be worldwide on cellphones, desktops, tablets and connected TVs. Founded in 2019 by TriCoast TV owners Daisy Hamilton, Marcy Levitas Hamilton and Strathford Hamilton, Dark Matter TV features science fiction, horror, true crime and action themed content that is expertly curated by our staff, TV and film directors and festival Programmers. Dark Matter TV's operations are based at TriCoast Studios in Los Angeles, CA, United States.
Official app page: https://apps.apple.com/us/app/id1474261935.
About TriCoast TV:
TriCoast TV is a premium provider of genre content for fans worldwide. The company is also located at the TriCoast Studio facility in Los Angeles.
For more information, please visit: http://www.darkmattertv.com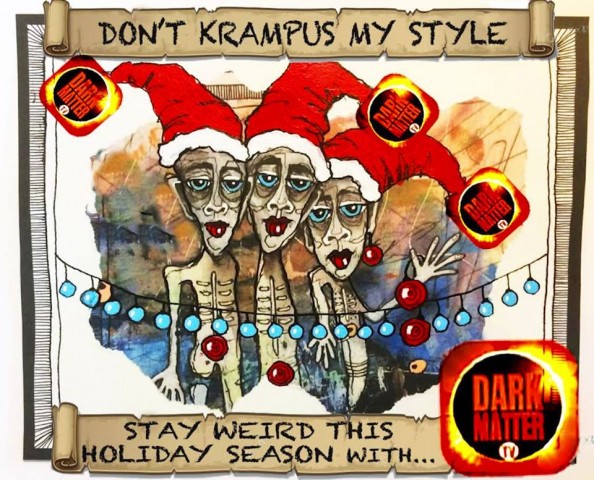 Media Contact
Company Name: TriCoast Entertainment
Contact Person: Jenna Wilen
Email: Send Email
Phone: 3104587707
Address:11124 Washington Blvd.
City: Culver City
State: California
Country: United States
Website: http://www.tricoastworldwide.com