Rico Eats a Rainbow: Jessica Miller's Fun and Insightful New Book.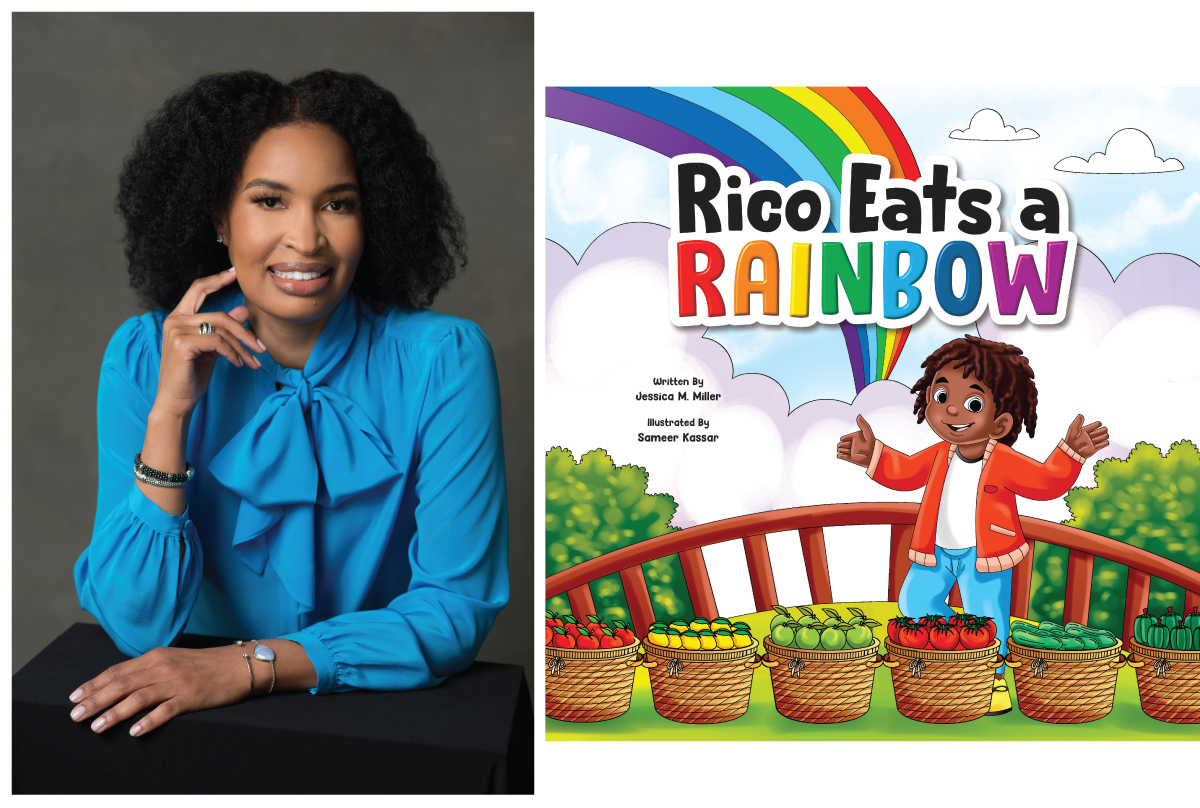 United States – February 15, 2021 – Jessica M. Miller announces her new book, "Rico Eats a Rainbow," that launched November 2020. She wrote this educational book to help teach children about the importance of healthy eating.
TV commercials for junk food and peer pressure can make getting children to eat well an uphill struggle. Also, with parents' hectic schedules, it's no wonder, so many kids' diets are built around takeout food and convenience. But switching to a healthy diet can positively affect children's health, helping them maintain a healthy weight, avoid a variety of health problems, and sharpen their minds. Healthy eating is also associated with better psychological well-being.
"Rico Eats a Rainbow" is a story of an enthusiastic little boy who learns about healthy eating by choosing vegetables and fruits from the rainbow's different colors after visiting his aunt's house. Rico's parents then take the initiative to extend his learning by introducing him to the various colors of the rainbow at the Farmers' Market.
"Rico Eats a Rainbow" addresses healthy eating and plant identification (specifically veggies and fruits) in a positive and engaging manner. Targeting elementary school age groups, this 38-page book is thoughtful yet straightforward in encouraging healthy eating habits. Each page is created for maximum engagement, using a charming combination of color, illustration, and text. "Rico Eats a Rainbow" teaches children how to fill their plates with fruits and vegetables in all the rainbow colors and the importance of eating various colors every day.
"Rico Eats a Rainbow" was lovingly produced page by page and is touted as the perfect book for introducing young readers to the world of healthy eating. Through imaginative storytelling, the writer, Jessica Miller, encourages young kids to eat their fruits and vegetables to grow big and strong. As a doctor of public health, Jessica Miller understands how essential it is to teach children and parents about the basics of healthy eating and developing positive eating habits early on.
"I believe that introducing children to healthy eating messages at an early age is one of the most important ways to build a bright future for a child. I developed an interest in health and wellness campaigns as a junior high school assistant principal, where the food choices of teens and pre-teens fueled a sincere passion for spreading knowledge and shaping positive change," said Jessica M. Miller, DrPH. "After reading this book, parents and teachers will have more insight into how to ensure children adopt and maintain a healthy lifestyle," she added.
"Rico Eats a Rainbow" is currently being used as part of a curriculum for a public school healthy living program for children in kindergarten through 2nd grade. The book is also being used as the curriculum for a children's community health education class.
Jessica is available for articles and interviews and is eager to get the word out about healthy eating to children, parents, teachers, schools, and healthcare and public health professionals. People interested in "Rico Eats a Rainbow" and seeking a book with a strong public health message, can order on Amazon.
Learn more about Jessica M. Miller and "Rico Eats a Rainbow" on Facebook and Instagram.
Praises for Jessica M. Miller, DrPH, and "Rico Eats a Rainbow"
"Dr. Miller is a talented, incite-full educator, for this dietetically rich, much-needed work, tailored to the youngest, curious minds. We strongly recommend the children's novel, "Rico Eats a Rainbow," to promote healthier, elementary school diets, and that this important work be added to early-grade curricula in primary educational institutions throughout our nation," said The Vines Medical Society, the Inland Southern California component of the National Medical Association.
"I really enjoyed the rich vocabulary and vibrant illustrations in this story. I highly recommend this book to families and teachers alike. I especially liked that the characters are African-American. As a teacher, I look for books that represent the diversity I see in my classroom. This book opens the conversation that all families should be having about making healthy choices when eating," said Claudia Ahlstrom.
"I have recently purchased this book, and I absolutely love it! The colors are very vibrant, and the illustrations are amazing and detailed. Moreover, I really enjoy the message to children about healthy eating. This book really expresses the importance of healthy foods (fruits and vegetables), helps children identify the healthier food options, and guides them to live an overall healthier lifestyle. I highly recommend this book," said Aliah Marshall.
Media Contact
Contact Person: Jessica M. Miller
Email: Send Email
Phone: (310) 746-5277
Country: United States
Website: https://www.amazon.com/Rico-Eats-Rainbow-Jessica-Miller/dp/1736016709/ref=cm_cr_arp_d_product_top?ie=UTF8