Flinch the Movie (2021) By Cameron Van Hoy Becomes Early Favorite For Best Crime Thriller in 2021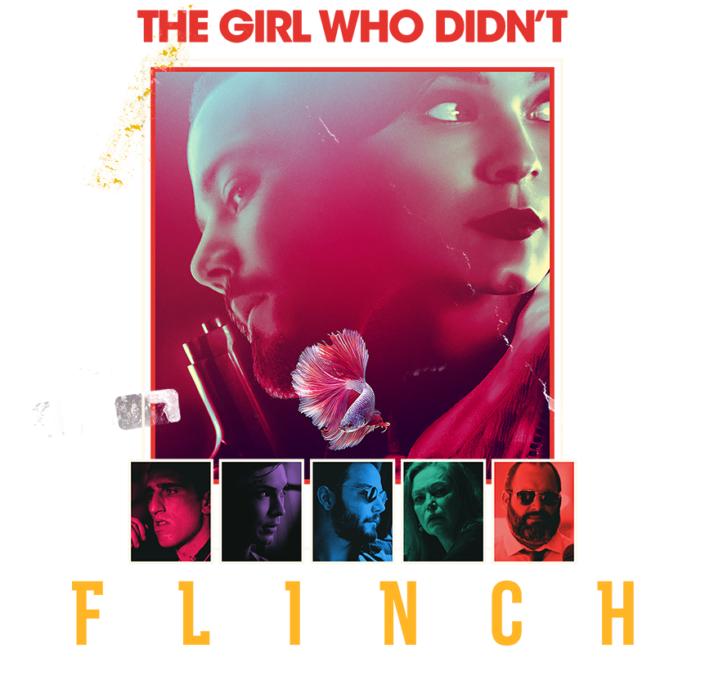 Flinch (2021), a movie by Cameron Van Hoy is proving to be a huge hit and is already turning up on Google's lists of 'best movies of 2021". Within a few weeks of its release on January 21, Flinch chalked up rave reviews and opened to sold-out screenings in drive-in theaters across USA.
Flinch is a story about Joe Doyle (Daniel Zovato), a young hitman struggling to balance life between his new love interest and a violent career. While studying his new target a notorious city council member named Ed Terzian, played by sensational comedian Tom Segura, Doyle falls for his assistant Mia(Tilda Cobham-Hervey) who is a witness to the crime. It becomes interesting to watch Doyle's unfolding conflict of interests. Should he dispose of his witness or keep Mia alive? In an intense faceoff with Mia, Doyle points the gun at her face But Mia doesn't flinch, thus the reason for the film's title Flinch.
Only later does Doyle recall the words of his father explaining that those who do not flinch in the face of death knows more than meets the eye. Thereafter, Flinch becomes a mysterious rollercoaster ride of thrills, twists, and turns that will grip viewers on the edge of their seats.
Bringing Flinch together cleverly is the all-star cast that will bring together fans of Tom Segura as the notorious Ed Terzian and crime icon Buddy Duress whose performance is intriguing. Newcomers Daniel Zovato and Tilda Cobham-Hervey managed to hold their own perfectly breathing life into their characters with palpable tension and chemistry that keeps the viewer engrossed every second.
Flinch the movie will appeal to a universal audience and is dramatized by an incredible score by none other than Miami Nights 1984 with synthwave elements bound to cement the movie among the greats of synthwave history. In a nutshell, Flinch is a clever collaboration of its intelligent and suspenseful narrative combined with thoughtful themes and elements that create the perfect harmony of a great movie. Flinch trailer can be viewed on YouTube.
Stephanie Davidson | [email protected]
Lena Rawley | [email protected]
Media Contact
Company Name: Frank PR
Contact Person: Stephanie Davidson
Email: Send Email
City: Hollywood
State: California
Country: United States
Website: https://www.flinchthemovie.com/