Bundor Pneumatic Butterfly Valve Exported to Indonesia
Project Name: Old customer from Indonesia purchases10 pcs pneumatic butterfly valves from Bundor Valve
Customer name: Old customer from Indonesia
Buy valve: Bundor Pneumatic Butterfly Valve
Customer demand: use in his own factory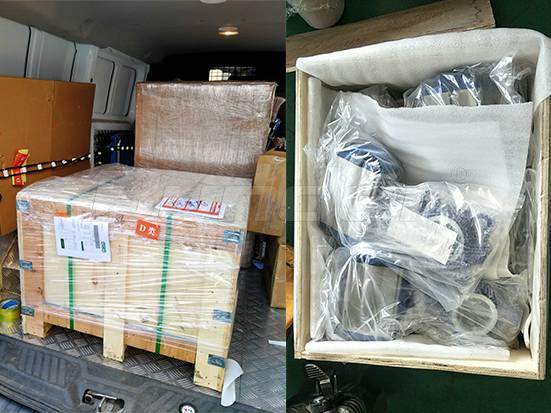 Engineering Content:
The customer comes from Indonesia and has its own factory. The valves purchased are basically used for the equipment of its own factory.
This is already the sixth cooperation between this customer and Bundor Valve. The long-term cooperative relationship benefits from the consistently high quality of Bundor Valve.
The customer's own equipment is positioned at mid-to-high end, so the requirements for matching valves are quite strict. Since the first cooperation with Bundor Valve, the customer has recognized Bundor valve's quality. In addition, the professionalism of Bundor business staff is also one of the reasons why he insists on cooperating with Bundor. Whenever he encounters some technical problems in valve selection, Budnor business staff can provide assistance.
In this cooperation, the customer purchased 10pcs pneumatic butterfly valves from Bundor Valve.
Bundor High Quality Knife Gate Valve Exported to Tanzania
Project Name: Purchasing Bundor Knife Gate Valve for Tanzania Mineral Project
Customer name: Tanzania customer
Buy valve: Bundor Knife Gate Valve
Customer demand: use in mineral engineering
Engineering Content:
The customer is from Tanzania, Africa, one of his mineral projects needs valves. The medium in the project is mostly mud, ash, slag-water mixture, so knife gate valves are very suitable.
This is the second time that the customer has cooperated with Bundor. The first time the customer has purchased several knife gates from Bundor and placed them in his store as a sample display. Because of the good quality and exquisite appearance, the customer said that if there is a need for knife gate valve products in the follow-up project, he will come to Bundor to purchase.
This time, the customer undertook a local mine project and needed a batch of knife gate valves. Then he contacted the staff of Bundor foreign trade department and ordered 17pcs of Bundor's high-quality knife gate valves.
Media Contact
Company Name: Henan Bundor Flow Control Co., Ltd.
Contact Person: Li Lei
Email: Send Email
Phone: +86-379-63150781
State: Henan
Country: China
Website: http://www.bundorvalve.com