Tycorun Energy a Premium Lithium Battery Provider Introduces OEM and ODM Customization Services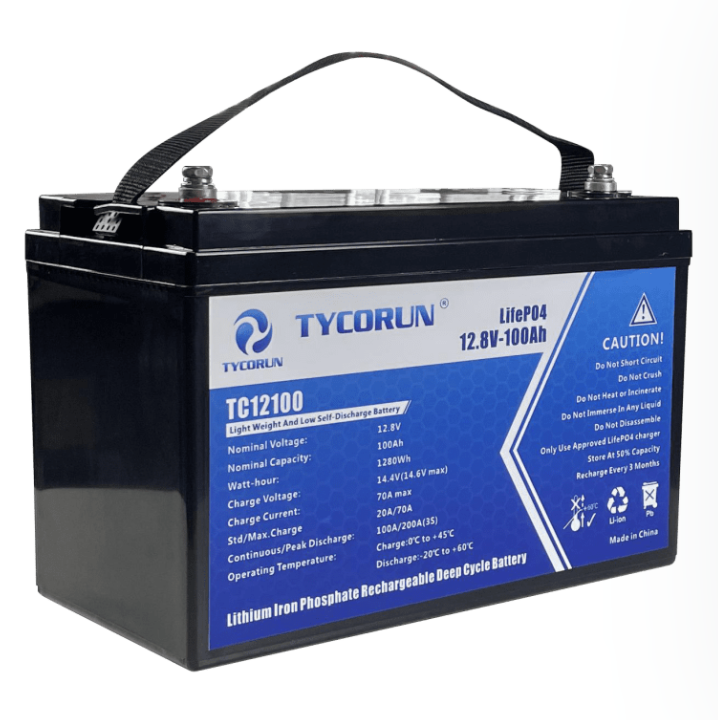 September 3, 2021 – With fourteen years of professional lithium-ion battery manufacturers, Tycorun Energy is offering premium OEM and ODM manufacturing services. With a brand of lithium battery products of their own, the company provides ten years warranty and on-time manufacturing and delivery.
Being an expert in lithium-ion batteries, Tycorun Energy has two manufacturing factories with numerous sets of mechanical assembly devices. These pieces of equipment including laser welding equipment, automatic chip mounters, automatic welding equipment, defense board screening equipment, completed product aging devices, etc., greatly guarantee the high quality and performance of their products.
After devoting their efforts to lithium ion battery for 14 years, with a wide range of products and rich manufacturing experience, Tycorun can provide you with different types of lithium batteries, which can be applied to different application scenarios to meet your needs. 12v 100ah lithium battery is one of the best-selling products of Tycorun, with a monthly production of 50,000 and a steady stock. Beyond that, other products are also popular, like wall power lithium battery, rack-mounted lithium ion battery and so on.
As an experienced lithium ion battery solution expert, they provide customized services. Just state your requirements, Tycorun will sincerely and professionally provide you the most cost efficient solution. Tycorun customized services and products for lithium batteries are widely made use of industrial Solar power system, industrial and commercial energy storage, home energy storage, communications, UPS, medical electronics and other fields.
Today, Tycorun has clients throughout the world and has become one of the most important lithium battery manufacturers in Latin America, North America, and Europe. They stand out from the global battery suppliers because their outstanding performance and special strengths in products and service, and of course the efficient manufacturing and delivery.As a trained battery expert, the company only uses A-grade battery cells from the brand factories and can promise a 10-year guarantee with perfect after-sales service.
In 2007, Tycorun New Energy was established and today covers an expanse of more than 30,000 square meters. Since the start, the company has been focused on lithium-ion battery, providing one-stop lithium battery products and customized services from the battery BMS and structural design. While constantly enhancing its lithium-ion battery products, the company can offer in-depth material sourcing, financing, and supply chain expertise for every step.
Learn more about Tycorun's Lithium ion battery on YouTube:
For more information, please visit https://www.takomabattery.com/.
Media Contact
Company Name: GuangZhou Tycorun Energy CO., LTD
Contact Person: Raymondli
Email: Send Email
Country: China
Website: https://www.takomabattery.com/