Artist Vasily Popov presented the NFT collection of eternal art
NFT-art artist Vasily Popov presented a new collection of his own works, which he presented on his page and also in the artist's Discord platform.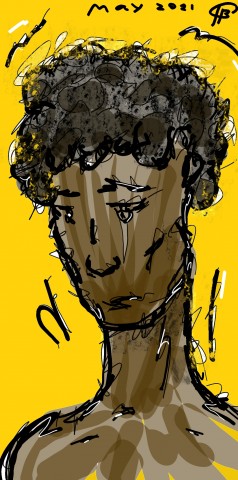 The new collection of Vasily Popov is mainly represented by portrait painting. These are faces from futuristic universes, as well as images of Entities that can hide in every person. The author believes that the new collection of paintings reveal the personality of its owner, thereby revealing his best, and sometimes even the worst qualities, so that he can look at them, as if from the outside.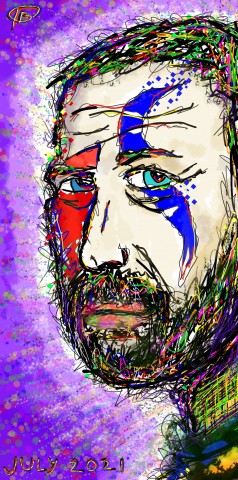 The exhibition of NFT artist's works will be available for 3 months. Next, a new exhibition of another collection of paintings is planned. The artist has not yet announced any creative plans for the new collection.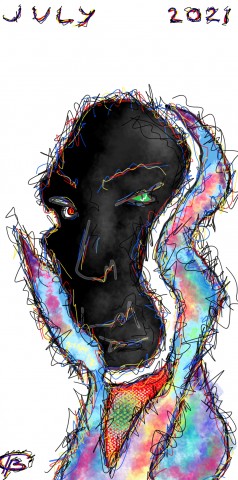 "Recently, I have become imbued with the theme of NFT art and at the moment I am creating a number of my own works, the tokens of which I put up for auctions. I was born on April 3, 1983 in the city of Angarsk, Irkutsk region. I am the author of five poetry collections. And in addition to my literary work, I became interested in painting, which today I have integrated into NFT technology. Accept my new creativity. Images come – I transfer them to the screen, like flashes, like an epiphany." – such a post at Twitter Vasily Popov told the public about his creative endeavors.
For reference. The main advantage of NFT art is that in order to see the works of artists, fans and buyers of digital art no longer have to wait for the opening of the exhibition, and logistics and delivery of purchased paintings also take a back seat. To demonstrate their collection of works to the whole world, it is enough for an art collector to create a link to his collection and invite visitors there. During the global pandemic, this type of digital art is becoming more and more relevant.
Media Contact
Company Name: SUPREME PR
Contact Person: Vasiliy Popov
Email: Send Email
Phone: +37281981599
City: Moscow
Country: Russian Federation
Website: https://pr.help