Data-driven company, FBA City, helps people to find profitable products to sell on Amazon
FBA City is a dedicated Amazon FBA consulting agency primarily focusing on helping eCommerce sellers to find profitable products to sell on Amazon. Their main focus is on Amazon private label sellers, however, the company is launching new services to support Amazon wholesale sellers too.
A private label seller would be anyone wanting to create their own brand on Amazon. FBA City helps to identify potential Amazon markets with high demand, low competition, stable sales, and healthy profit margins (25% – 40% NET). FBA City believes in data and no guesses are accepted. Their data-driven approach helped 100s of sellers to find profitable markets on Amazon. FBA City would also further help them to source the leads with their strong connections in China through the network of sourcing agents and freight forwarders. After the products are sourced, branded, and shipped to Amazon, FBA City also launches the products on the platform promising to hit the top ranks of page one in under 14 days. Apparently, the company uses various techniques including social media chatbots, Google traffic, influencers, and more.
The wholesale business model on the other hand would concern people wanting to sell on already existing Amazon listings with proven demand and sales. This is different from the private label because the seller would contact the brand directly and try to open a wholesale account with them usually selling the products with other sellers. The biggest problem Amazon sellers face is that it is very hard to identify good potential products and brands to approach. FBA City specializes in finding such leads and they promise to sort through millions of products in Amazon's catalog with their internal processes. They are able to find products that are not sold by Amazon itself, have steady rank and price over the last few months, high demand and ratings and apparently, the company also promises to provide contact information on the brands in the same list. You may check out what they are up to with wholesale sourcing on their dedicated wholesale section of FBA City here.
Vladimir Repan, the founder of FBA City says:
When I started in e-commerce, I spent weeks searching for a market to sell in. It was pretty much guesswork. That's when I decided there had to be a service out there that could make it easier for sellers to find profitable product niches on Amazon. FBA City was born, and I continued working on it every day because after all, the data never lies.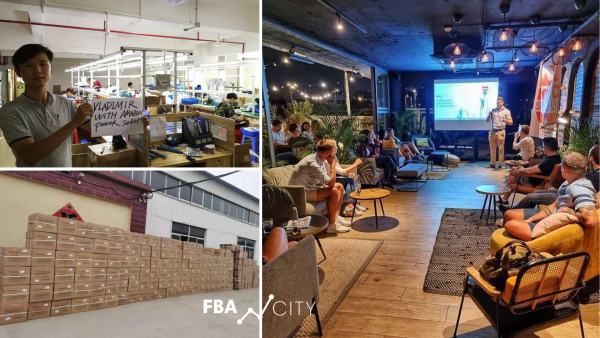 Amazon is one of the world's largest marketplaces and a dynamic sales channel that enables sellers to reach a broad customer base. However, selling on Amazon can be a challenge to newcomers. From finding the right products to marketing them correctly, getting reviews, and keeping track of the numbers – there is so much involved in being successful on Amazon. Luckily, FBA City promises to bridge the gap.
Visit FBA City website to learn more about their Amazon services.
Media Contact
Company Name: FBA City
Contact Person: Vladimir Repan
Email: Send Email
Country: Malta
Website: https://fbacity.com/