Turmeric Innovations Inc Announces the Launch of Turamint Brand, Orally Absorbable, Turmeric Lozenges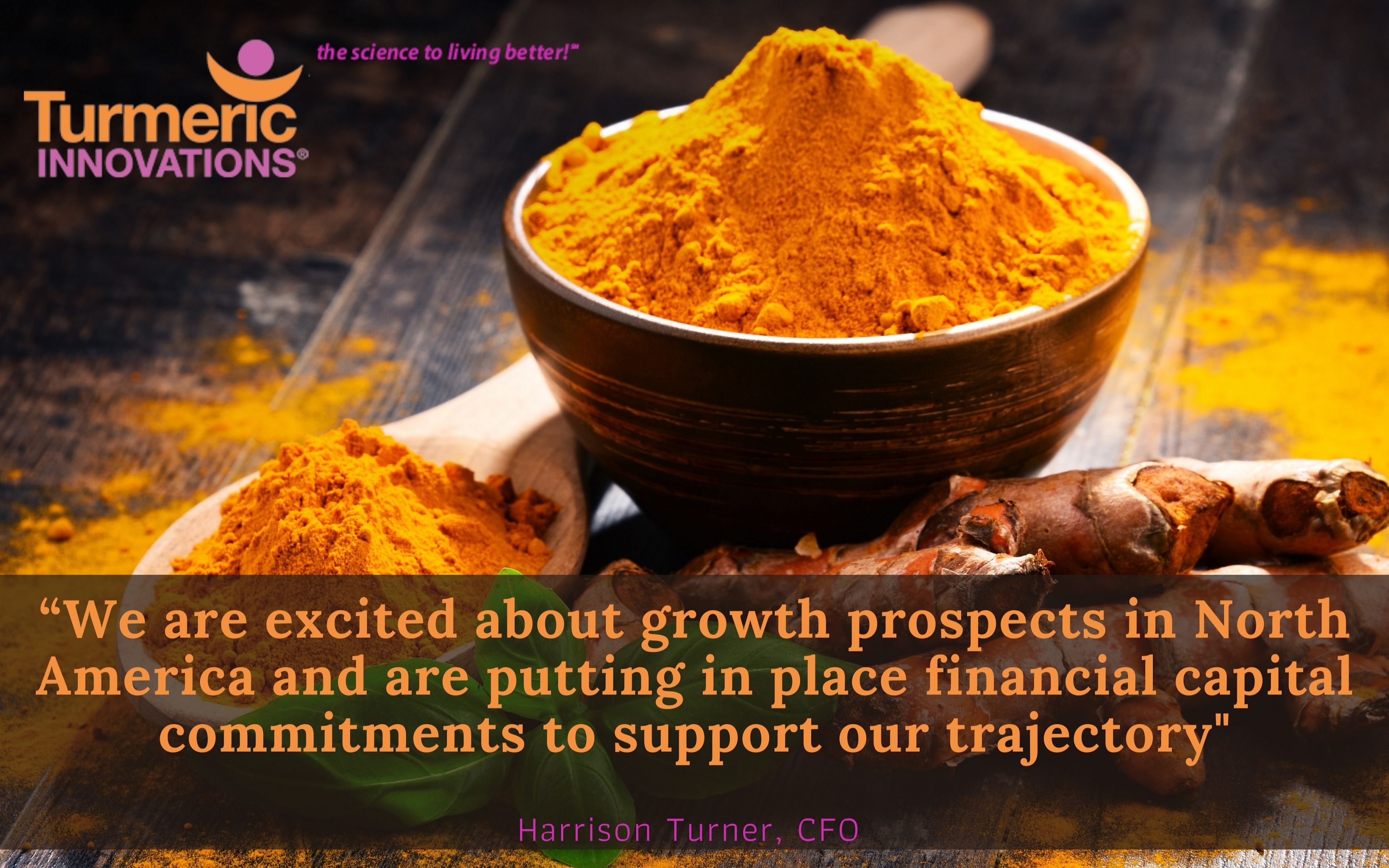 Darien, CT – January 17, 2021 – Turmeric Innovations has a proprietary technology to extract and manufacture a turmeric supplement that is at least twice as absorbable into blood plasma as compared to standard turmeric products currently available. Its Turamint product is 85% bio-absorbable – an industry first!
Turamint is manufactured at an FDA Approved pharmaceutical facility and AYUSH certified.
Announcing this revolutionary breakthrough, Steve Chainani, CEO reported that "Turmeric Innovations is committed to improving public health outcomes via its proprietary delivery system that enables solubilized Curcumin, the active ingredient in turmeric, to directly enter a person's blood stream through the oral route via buccal cavity absorption".
Martha Yaney, CMO announced that "We are seeking regional and national distributors, retailers and wholesalers as well as e-commerce operators to assist in wide distribution of our patented products. We have a pipeline of leading-edge innovations that are second to none. Our products cause no gastric disturbances and are tinglingly delicious, like a peppermint."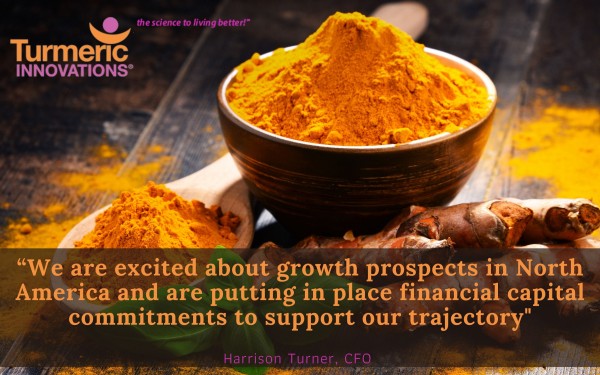 Turmeric is called "The Golden Spice". Its medicinal benefits have been widely availed of in its native India, where Yoga originated. India's Ayurvedic Medical School is the world's oldest school of medicine where turmeric occupies a place of distinction for its anti-inflammatory, antiviral and antibacterial properties. It also helps with stress reduction. Yoga students use it to improve flexibility.
Harrison Turner, CFO chimed in "we are excited about growth prospects in North America and are putting in place financial capital commitments to support our trajectory. Costs related to new products as well as logistics are substantial. We expect to make significant investments in these areas"
David Riss who leads internet strategy provided sage advice "it's not enough to just have an industry leading product. Turamint must have influencer marketing, a tremendous web presence and innovative online strategies to bring awareness of this vital health supplement and we are diligently implementing these programs"
State of the art technology to manage operations including advanced CRM, financial controls, warehouse management and marketing are under planning or implementation. A Chief Technology Officer position was recently filled. A sales team is in place.
Turamint e-commerce website will launch by end of October.
For more information please visit: www.turmericinnovations.com
Press Release contact: Martha Yaney at [email protected]
Corporate HQ: 30 Old Kings Highway South, Darien, CT 06820 USA
Media Contact
Company Name: Turmeric Innovations
Contact Person: Martha Yaney
Email: Send Email
Address:30 Old Kings Highway South
City: Darien
State: CT
Country: United States
Website: www.turmericinnovations.com