Charlotte Liptack shares her Life Tragedy Survival Story in her new book "Hope Abides: My Journey Through Grief"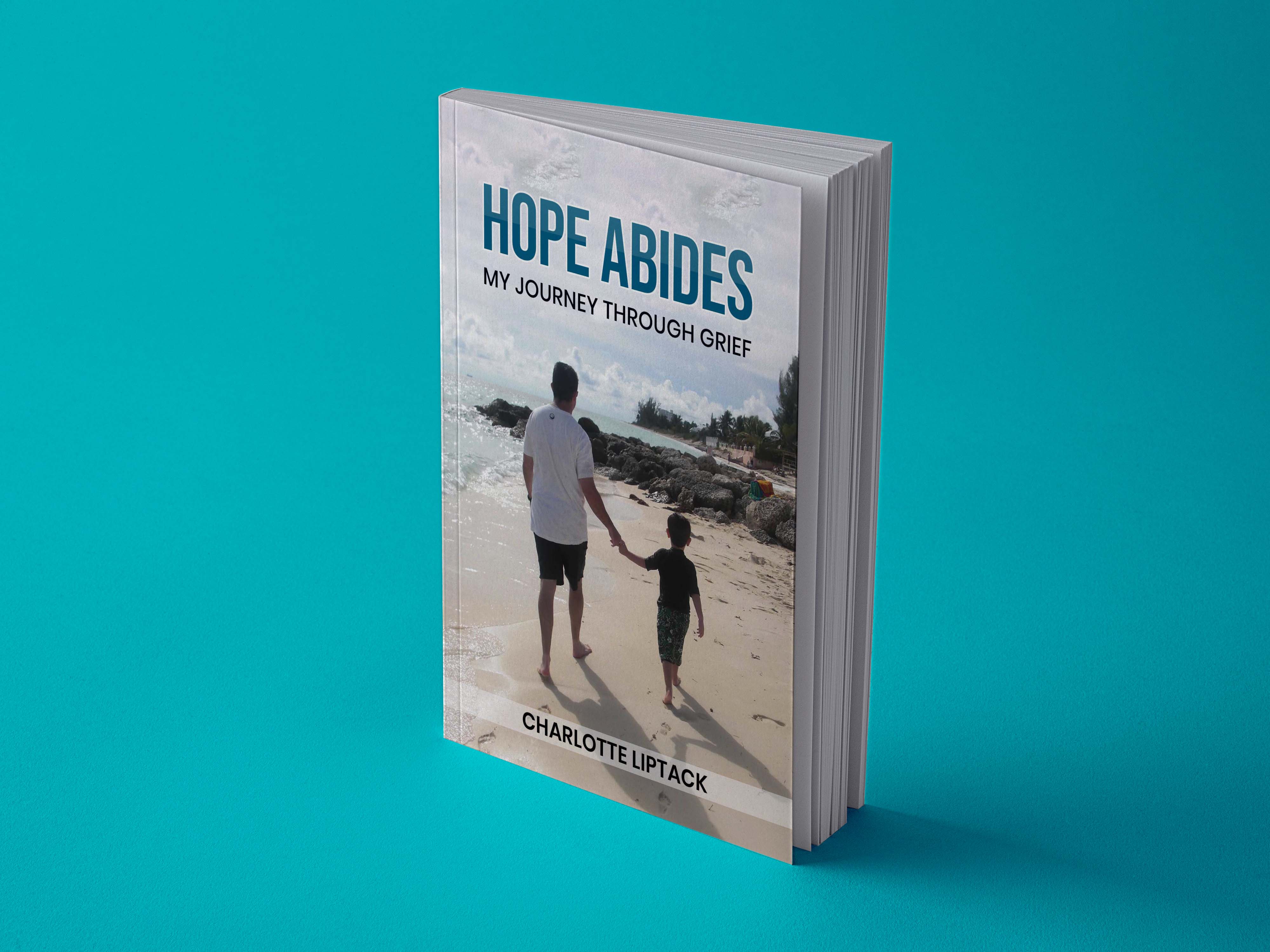 Kharis Publishing today announces the release of "Hope Abides: My Journey Through Grief" (ISBN 978-1637461259) by Charlotte Liptack, a journey; one that is filled with love, pain, healing, and in the end a perfect peace that surpasses all understanding.
CHICAGO, Ill. – On August 15, 2014, I received a phone call that would forever change my life. My husband of 19 years, Larry, and only child, nine-year-old Landon, had just died in a plane crash. This is my survival story. I say survival because at times I thought I would die of a broken heart. Although this story is the raw, vulnerable truth of grief, my survival is anchored in hope and faith that was shaken to its core. God met me right where I was and walked with me on the most difficult and burdensome journey of my life. My prayer is that my story helps pave the path for others who are on this difficult journey of surviving grief.
Video Link: https://www.youtube.com/embed/hUEhCj3_pLM
According to Kathie Truitt, author "False Victim" (Lifetime Movie) The Neighbor in the Window, Charlotte Liptack has done the impossible – she fully and wholly describes grief in all of it brutal entirety. As a mother who has lost a child, I never thought it possible to describe the pain – not just the emotional and mental agony, but the actual physical pain – but she absolutely nails it. And while she reminds us that losing a spouse makes us a widow and losing a parent makes us an orphan, there is no word for a parent who loses a child. But if there ever is such a word, Charlotte Liptack will be the one to invent it.
"Hope Abide" is published by Kharis Publishing and is now available wherever books are sold, including Amazon: https://www.amazon.com/dp/1637461259/ Retailers and other agencies may order copies from Ingram Content Group or through the publisher (ISBN: 978-1637461259): https://kharispublishing.com/kp/product/hope-abides/
Charlotte was born and raised in north Texas until moving to Houston in 1995 after marrying Larry. In 2004 she gave birth to a son, Landon. She served as an educator her entire career. On August 15, 2014, Charlotte received a phone call that changed her life; her husband and son had just died in a plane crash. Charlotte says, "The years have been difficult and yet God has given me HOPE and peace that really does surpass all understanding."
About Kharis Publishing:
Kharis Publishing, an imprint of Kharis Media LLC, is a leading Christian and inspirational book publisher based in Aurora, Chicago metropolitan area, Illinois. Kharis' dual mission is to give voice to under-represented writers (including women and first-time authors) and equip orphans in developing countries with literacy tools. That is why, for each book sold, the publisher channels some of the proceeds into providing books and computers for orphanages in developing countries, so that these kids may learn to read, dream, and grow. For a limited time, Kharis Publishing is accepting unsolicited queries for nonfiction (Christian, self-help, memoirs, business, health and wellness) from qualified leaders, professionals, pastors, and ministers.
Learn more at: About Us – Kharis Publishing – Accepting Manuscript
Media Contact
Company Name: Kharis Media LLC
Contact Person: Rufus Philip
Email: Send Email
Phone: (630) 423-6309
City: Aurora, Chicago
State: IL
Country: United States
Website: https://kharispublishing.com/kp/product/hope-abides/