A Way of Escape: A Spirit-Powered Battle Plan for Purity (Accountability Partner/Group Not Required!) by Wiley Graf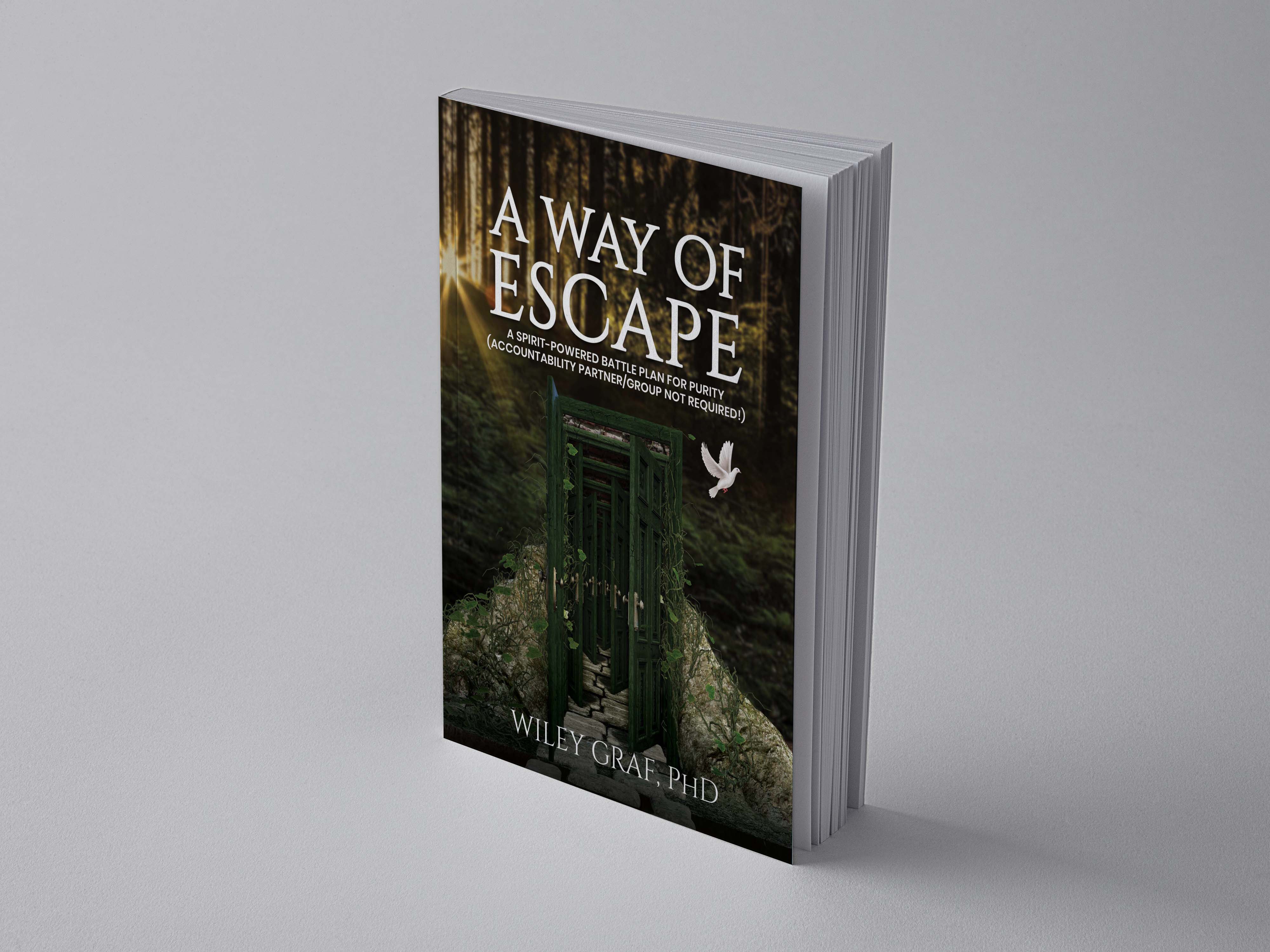 Kharis Publishing today announces the release of "A Way of Escape: A Spirit-Powered Battle Plan for Purity (Accountability Partner/Group Not Required!)" (ISBN 978-1637461181) by Wiley Graf, a Bible-based approach to help deliver Christians from the bondage of porn and its related practices and sexual acts.
CHICAGO, Ill. – What is the believer still struggling to escape a porn addiction to do? Christian authors and purity programs insist that escape is possible only with accountability. But most of the still-struggling will not seek accountability-based help. Relying only on the Holy Spirit, the Way of Escape shows readers how to:
Use limbic weaponry to access and reprogram the brain
Diffuse the flesh by "walking in the Spirit" (Galatians 5:16)
Initiate regular relationship intimacy with the Spirit, resulting in:

Dramatic drops in both the number and strength of "incomings"
Mind renewal without the aid of an accountability partner/group
The still-struggling now have another option. The still-struggling now have fresh hope for discovering God's promised way of escape (I Corinthians 10:13).


Video Link: https://www.youtube.com/embed/wcr9BAPDJ3M
According to Bob Harmelink, President, Matthew Publishing, A Way of Escape offers an important message of hope, especially needed in these trying times. Readers are given a practical plan for gaining victory over any addiction and are reminded that they are never alone in their struggle. This book will set many people free.
"A Way of Escape" is published by Kharis Publishing and is now available wherever books are sold, including Amazon: https://www.amazon.com/dp/1637461186/ Retailers and other agencies may order copies from Ingram Content Group or through the publisher (ISBN: 978-1637461181): https://kharispublishing.com/kp/product/a-way-of-escape/
AAA-Rated (Academic, Athlete, Author). Academically, Dr. Graf earned his PhD in civil engineering from the University of Akron. Athletically, he pitched on the Zips baseball team and is a member of the Barberton (OH) Sports Hall of Fame. But all pales in comparison to his latest accomplishment. Author Graf has used his knowledge of God's Word and Spirit-enabled triumphs over the flesh to break new ground in the Bible-based treatment of porn addictions.
About Kharis Publishing:
Kharis Publishing, an imprint of Kharis Media LLC, is a leading Christian and inspirational book publisher based in Aurora, Chicago metropolitan area, Illinois. Kharis' dual mission is to give voice to under-represented writers (including women and first-time authors) and equip orphans in developing countries with literacy tools. That is why, for each book sold, the publisher channels some of the proceeds into providing books and computers for orphanages in developing countries, so that these kids may learn to read, dream, and grow. For a limited time, Kharis Publishing is accepting unsolicited queries for nonfiction (Christian, self-help, memoirs, business, health and wellness) from qualified leaders, professionals, pastors, and ministers.
Learn more at: About Us – Kharis Publishing – Accepting Manuscript
Media Contact
Company Name: Kharis Media LLC
Contact Person: Rufus Philip
Email: Send Email
Phone: (630) 423-6309
City: Aurora, Chicago
State: IL
Country: United States
Website: https://kharispublishing.com/kp/product/a-way-of-escape/