Cabin Chandeliers offers high-quality, custom made chandeliers at affordable prices
Cabin Chandeliers has affordable and custom-made chandeliers for the customers.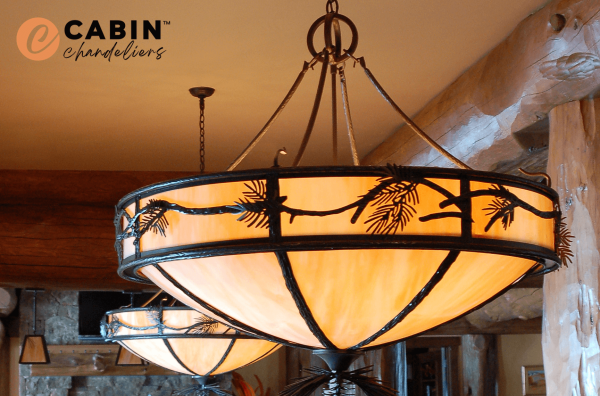 Chandeliers help in giving a new look to your home. It might be to enhance the look of your new home or to revamp your old home. Cabin Chandeliers understand the needs of the customers, and hence they have a great collection of different chandeliers. One of the main USPs of this digital store is that they provide high-quality products at extremely pocket-friendly prices.
The product range at Cabin Chandeliers is vast and will cater to the tastes and sensibilities of different kinds of customers. Different kinds of chandeliers like antler chandeliers, wagon wheel chandeliers, lantern chandeliers, candle chandeliers, rustic chandeliers, and others are available. Apart from the wide range of chandeliers, they also have rustic lights, cabin lights, pendants, lamps, fans, sconces, vanities, flush mounts, and others for the customers.
The products sold at Cabin Chandeliers are made exclusively in the USA. Hence, it takes a few weeks to get the chandeliers built and shipped out. The time taken to deliver each product is mentioned beside the products.
Free shipping is provided to customers living in any part of the USA.
Customer satisfaction is of the highest priority. They have encrypted the site by using SSL encryption technology to protect the data of the customers.
The team at Cabin Chandeliers consists of experienced professionals who have wide knowledge in this field. They help the customers get the right product for their needs and help them if they encounter any problems.
Cabin Chandeliers accept all kinds of major cards like VISA, Discover, MasterCard, American Express, and PayPal. One can also break down the payment into monthly payments when they select Shop Pay at the checkout by using the credit card.
For more details, visit https://cabinchandeliers.com.
Toll-free number: (800) 221-7298
Hours: Mon-Fri 8 am to 5 pm ET
Address: 515 27th St. E. Suite #5. Bradenton, FL 34208
Email- [email protected]
About Cabin Chandeliers:
Cabin Chandeliers understands the customers' needs for different kinds of chandeliers, and hence they have a large collection for the customers. One of this digital store's main selling points is that it offers high-quality products at extremely low prices.
Media Contact
Company Name: Cabin Chandeliers
Contact Person: Keith Amos
Email: Send Email
City: Bradenton
State: Florida
Country: United States
Website: CabinChandeliers.com