Destination Fitcations Announces this Year's All-Inclusive Vacation Destination to the Exotic Country of Nicaragua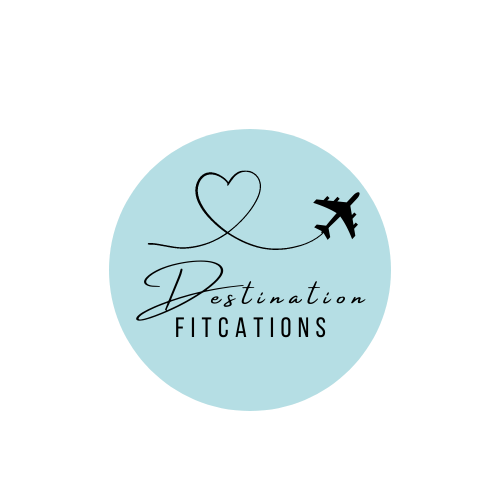 Destination Fitcations opens booking for luxury fitcation vacation for September 2022
There is no one-size-fits-all approach when it comes to finding success in the travel industry. Those that do, find not only their way, but also create amazing, unique experiences for their customers that lead them to unforgettable journeys, create memories that last a lifetime, and leave transformational, positive effects that keep their clients coming back time and again.
Destination Fitcations is a company that offers vacations to some of the most beautiful and exquisite locations around the world. They do this by designing remarkable trips which combine health, wellness, fitness and travel, all the while providing tourists an opportunity for a relaxing getaway that is worry-free & guilt-free.
Fitcation vacations are the perfect escape for people who love being active and exploring the world. Led by Fitcation Guides who are seasoned travelers and also have impressive fitness training credentials, the all-inclusive luxurious trips offer a full pack itinerary of fun adventures, new experiences (and discovering new-found passions!), set against an exquisite backdrop of breathtaking scenery and amazing new connections!
Destination Fitcations offers all-inclusive packages, which means everything from your premier accommodations, delicious meals, and enjoyable outings are all included. In fact, apart from buying your own air tickets, you need not worry about managing anything else on the trip.
Destination Fitcations is the ultimate getaway for fitness enthusiasts who want to indulge in exhilarating workout regimen with world-class instructors, well-deserved rest and relaxation, idyllic atmosphere and a healthy dose of partying.
With Covid-19 restrictions finally lifted, now is the perfect opportunity to take the adventure of a lifetime! This year's destination? The beautiful country of Nicaragua! Your journey awaits an intimate exploration filled with nature, culture and a time to recharge and indulge in it all.
The Nicaragua Luxury Fitcation is slated for September 4th-10th 2022 and bookings are now open. Book your spot now!
Destination Fitcations is a boutique vacation planning company based in Tempe, AZ. The company designs tailored vacations to various destinations around the world, blending fun and leisure with fitness.
For more about Destination Fitcations, visit: www.destinationfitcations.com
Media Contact
Company Name: Rachel Dares PR
Contact Person: RACHEL B DARES
Email: Send Email
Phone: 7147189043
Address:16480 Bake Parkway #106
City: Irvine
State: CA
Country: United States
Website: www.RachelDaresPR.com