Luminx Revolutionises Entertainment With Its Portable, Wireless Smart Projectors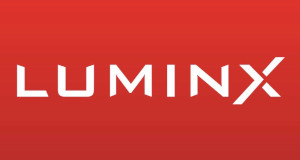 Australia – May 05, 2022 – Australian-based company – Luminx – launches a new lineup of wireless smart Projectors offering an all-encompassing cinematic experience. It is high time you put your cables and wires away because, with the Luminx wireless projectors, you can be entertained anywhere, with ease.
Luminx wireless smart projectors are smart televisions that eliminate the strenuous need for standard projectors, external speakers, DVD/Blu-ray players, or laptops. All these have been brilliantly incorporated into the Luminx smart projectors. Even better, Luminx is offering consumers the opportunity to enhance their viewing experience with the infused lightning-fast Android 9 interface, which comes pre-loaded with all your favourite streaming apps like Netflix, Prime Video, YouTube & more. The compatibility with gaming consoles further extends the appeal to users of all age groups.
"BEST GIFT I EVER RECEIVED"
"My partner bought us a LUMINX projector for date nights during lockdown. It's the best gift I've ever received. Since then we haven't turned our TV on once! It has all the apps we love, and we even play Xbox on it. Thanks, guys!" – Jessica S. (Verified customer)
Taking viewers from the age of single-purpose projectors used for occasional movie shows, Luminx smart projectors are poised to be a focal point around which every aspect of entertainment life revolves, from the home to camping and presentations. For a one-time fee of AUD 819 and AUD 1,049 for the Luminx mini and the Luminx pro, the Luminx smart projectors offer a crisp and unbelievably bright display with 4K compatibility.
Key features of the Luminx wireless smart projectors include:
● Automatic Vertical Keystone Correction enables the Luminx wireless smart projectors to detect the angle of the wall. With this symmetrical auto-alignment, it eliminates the burden of manual adjustments.
● Ultimate battery life, featuring a built-in 15600mAH Li-on battery on the Luminx Pro, and 5200mAH on the Luminx mini, both delivering up to 4 hours of battery life.
● Dexterous projection mode that covers a wide scope. Front/ Rear/ Ceiling front/ Ceiling rear-facing.
● A built-in Bluetooth speaker mode for the most vibrant audio experience. Luminx smart projectors cover the entertainment spectrum brilliantly with this stand-alone feature.
Luminx is an Australian-based company gradually creating a global reach with its wireless smart projectors. With several units sold worldwide, notably selling out the Luminx Pro Smart Projectors in February 2022, Luminx has been endorsed by mega-influencers such as renowned Aussie songwriter – Taylor Henderson.
For more information, please visit https://theluminx.com/
Media Contact
Company Name: Luminx
Contact Person: Media Relations
Email: Send Email
Country: Australia
Website: www.theluminx.com