Lee Chambers speaks at the PPMA Conference 2022 on Wellbeing Strategy
The psychologist and entrepreneur hosted a session on wellbeing strategy at the event at the Manchester Midland this week
This past week saw the Public Services People Managers Association annual conference take place at the prestigious Midland Hotel in Manchester over three insight filled days. For more than 40 years they have been a collective voice for a highly qualified, passionate, committed and diverse public services Human Resources and Organisation Development community. They play a critical role in influencing key decision-makers and stakeholders involved in people management and workforce issues.
The PPMA continuously strives to enhance, promote and raise the standards of people management and organisation development within public services. We provide a voice to represent the views and interests of the HR and OD community. We ensure that through membership of the Association, our community aspires, thrives and flourishes.
At this year's conference, which sat alongside their awards and gala dinner, they hosted a range of expert speakers across a variety of topics. These included Damian Hughes, Peter Cheese, Lee Chambers and Ian Thomas. Subjects included inclusive HR, workplace wellbeing, high-performance cultures and HR futures.
Lee Chambers, founder of Essentialise Workplace Wellbeing and ambassador for Lets Improve Workplace Wellbeing, said, "It was a pleasure to be a part of the PPMA's standout event and had an opportunity to share some insights with an engaging and supportive audience. While I wasn't able to attend the whole event, the team made it a seamless experience and given wellbeing strategy isn't the most exciting topic, it was a really positive experience all round."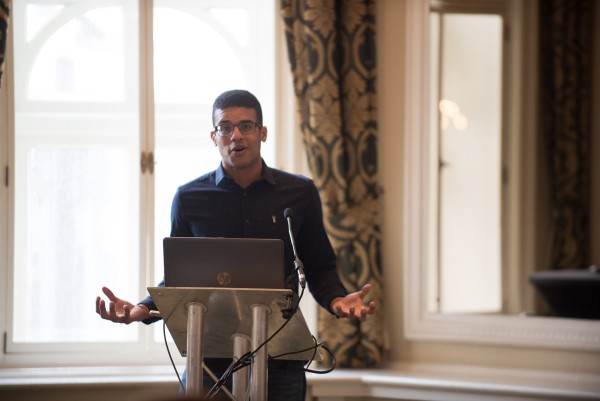 For those looking for more information about the Association and content from the event, these can be found on the PPMA's website.
And for Chambers, he will be retaking the stage numerous times over Mental Health Awareness Week while continuing with his media commitments.
Media Contact
Company Name: Press Release UK
Contact Person: Media Relations
Email: Send Email
Phone: 01772 846144
City: Preston
State: Lancashire
Country: United Kingdom
Website: https://www.lep.co.uk/business/preston-wellbeing-coach-nominated-for-national-diversity-award-3678471