Thinkers USA led by Founder and CEO Lamar Walker has plans on developing a business only resort in California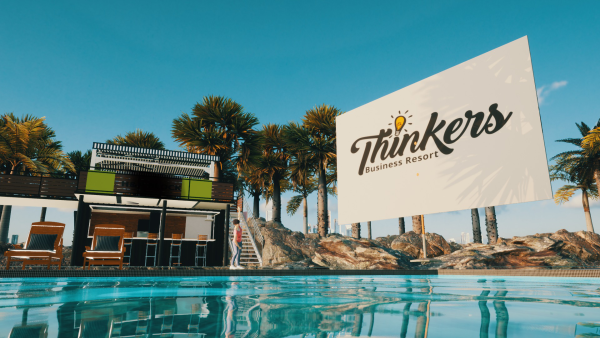 Growing a business from the ground up or finding the next step to advance your career can be a difficult and confusing process for even the most seasoned entrepreneurs and professionals. According to Thinkers USA founder Lamar Walker, it is critical that entrepreneurs start their journey with the right tools and team. This can prevent significant delays, false starts, and missteps.
Thinkers USA is a fast-growing business and career consulting firm. The Thinkers team is doing its part to support small businesses and young professionals at a critical stage in their development. Thinkers USA is working on developing the first business resort in California to host retreats, business conferences, and create a special for professionals and business to unwind.
The resort will include a pool area, cafe, and guest rooms. The startup currently have 5 locations in California and plan on having satellite offices in Chicago and San Diego soon.
Lamar Walker is the visionary founder and CEO of Thinkers USA. He loves working with companies and entrepreneurs focused on social impact. With experience and expertise in impact investing, business development, and thought leadership, Lamar Walker has made a name for himself as one of the most promising entrepreneurs in the industry.
Walker feels that his success is based on three essential keys that he is keen to share with aspiring entrepreneurs. "Ultimately, you pave your own road to success," he explains. "If you exercise discipline, invest in people, and strive to stay relatable, you're already on your way." Walker hopes to lead Thinkers USA – and every community it calls home – to prosperity.
Media Contact
Company Name: Thinkers USA
Contact Person: Media Relations
Email: Send Email
Address:3655 Torrance Blvd
City: Torrance
State: California, 90503
Country: United States
Website: thinkersusa.com