Introducing Abdul Ghani Chahal, an e-commerce entrepreneur and a mentor/motivator with over 300 students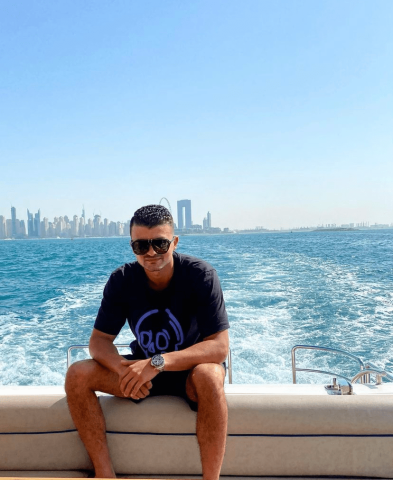 It is said that success is actually short race – a sprint fueled by discipline just long enough for habit to kick in and take over.
This maxim is the perfect description of Abdul-Ghani Chahal, the 26-year-old e-commerce entrepreneur, and mentor who dropped out of school to seek an alternative approach to life.
To pursue his life-long goal of becoming an entrepreneur, Abdul Ghani took the decision to drop out of John Molson Business School where he was studying Finance. On that same week, he quit his 6-figure earning corporate finance job. Risky as it was, it was the single best life-decisions he had made.
Abdul Ghani has been working in capital markets for many years since his youth and ended his career as an investment advisor.
"I saw an opportunity for change; e-commerce also happened to be the most trending business model and school would not teach me more than what experience can".
With longevity comes experience; with experience comes expertise. Abdul Ghani has been in the online selling world for about 3 years. He also leveraged other departments in e-commerce such as dropshipping and online wholesale. Above all, he created a community of 300+ students which many of them consider their e-commerce business as their full-time income.
E-commerce is definitely a dynamic and competitive landscape as per Abdul's experience. But he was able to carve a niche strategy for selling on amazon for himself and his 300+ students, including his mother – a thing of great pride for him.
Abdul Ghani is not resting on his laurels just yet. The gifted entrepreneur has his eyes set on manufacturing his own line of toys!
Abdul Ghani believes that the man moves who moves a mountain begins by carrying away small stones; hence his advice for e-commerce starters to take a first conservative step into venture and learn by practice rather than by school. "Learning from a specialist could save you money and time. Most importantly, consistency is what brings momentum and momentum is what brings traction in business; so remain resilient and consistent" he insists.
For those who are intrigued on how to create, operate and manage an online business on amazon, find all you need on Abdul Ghani's online academy website: arbitrageacademy.ca
Media Contact
Company Name: Arbitrage Academy
Contact Person: Abdul-Ghani Chahal
Email: Send Email
Country: Canada
Website: linktr.ee/abdulghanichahal