General Jack and the Battle of the Five Kingdoms Named Winner of 2022 Top Book Award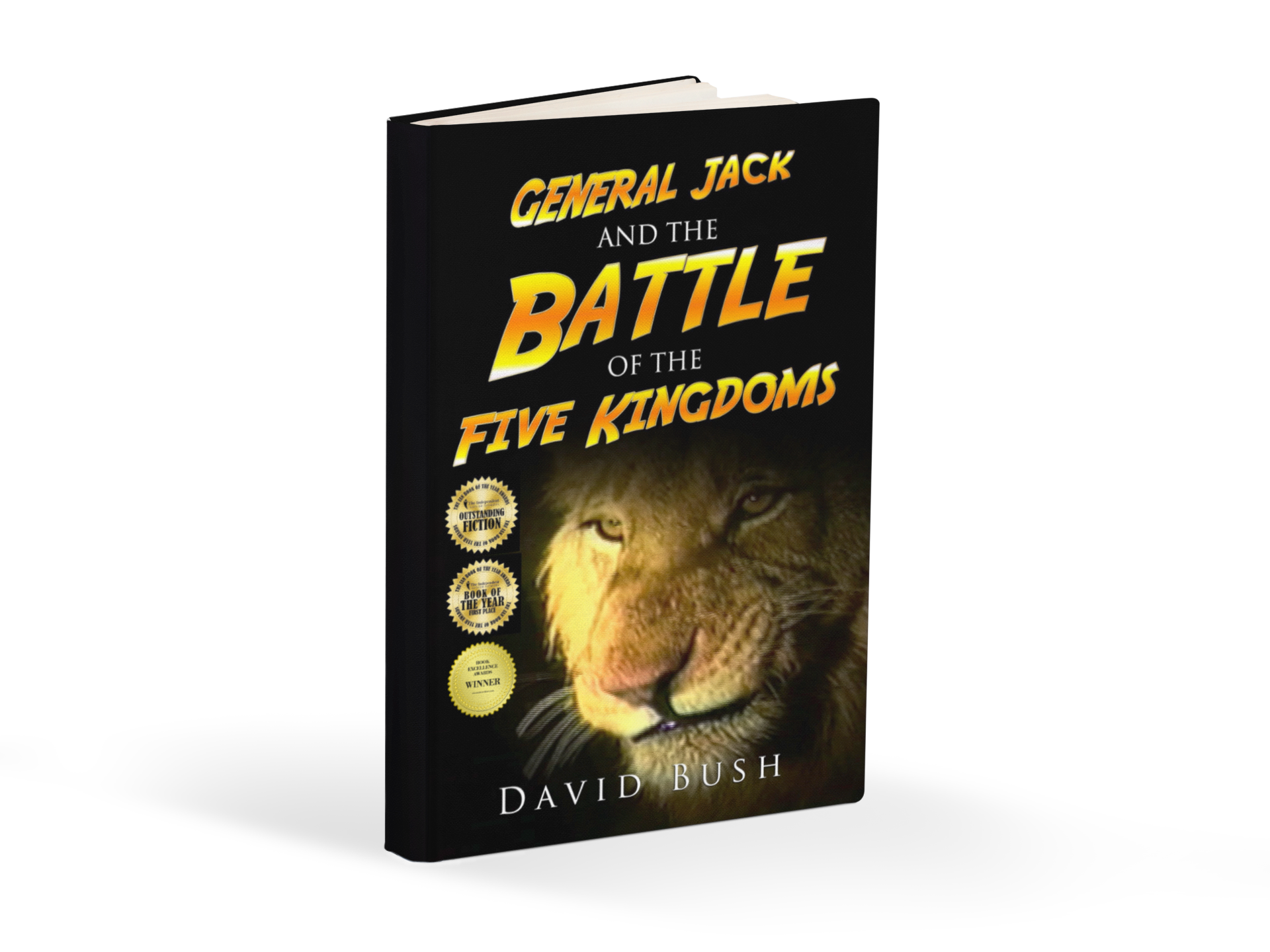 General Jack and the Battle of the Five Kingdoms is recognized as a top 2022 book award winner in a competition that celebrates excellence in books all around the world.
David Bush's, General Jack and the Battle of the Five Kingdoms, a one-of-a-kind allegorical fantasy, was honored as a Book Excellence Award Winner in the Young Adult Fiction category. The international book award competition recognizes books for excellence in writing, design, and overall market appeal. The competition celebrates both independent and traditionally published authors in over 100 countries around the world.
"I'm honored and flattered…I now bask in the afterglow of my induction into the pantheon with accomplished authors who previously won this prestigious award," said author David Bush. He wrote the novel to ignite a passion for literature in readers from a young age. "The book was written for my five-year-old great-nephew, Jack, to be read when he comes of age. He was my inspiration." With overtones of The Hobbit and The Chronicles of Narnia, this fast-paced page-turner possesses a kind of cinematographic feel—providing an uplifting escape from mundane day-to-day reality.
Full of Don Quixote-type humor, action, and intrigue, this tale includes a playful cast of well-developed characters in a spontaneous web of life lessons. Set in a land before time, the story opens with the animals of the world forced to live under the oppressive rule of King Roar, the lion, and the fierce felines. Miaow, the timid and inconsequential chief of the cats, befriends a sixteen-year-old passing traveler, Jack. These two unlikely heroes engage in the impossible struggle for the liberty of the repressed animals. Although the two protagonists were aware that their survival was at stake, they did not know that their enduring friendship would radically alter, not only the destiny of the animal world but of the world as we now know it. Full of action and adventure, the narrative showcases how animals express their voice for social change in human-like similarity, speaking strongly of ingenuity, friendship, self-sacrifice, loyalty, and valor. Transcending many genres, including literary fiction, alternative history, and myth & legend, the book uplifts readers and reminds them that simple values and determination can change our dire circumstances.
The book has received positive reviews from some of the most well-renowned literary organizations, authors, and reviewers worldwide. A review from Amazon.co.uk reads, "There is something in this novel for everyone-humor, satire, poignancy, action, adventure, conflict, irony. It is jam-packed with incident and intrigue. Younger adults may enjoy reading the simple lines of the story for what they are; older readers may be fascinated by also reading between those lines." Another review from Amazon.com.au reads, "This book draws its inspiration from great literary classics like Animal Farm and The Chronicles of Narnia, but it proudly stands on its own legs. A timeless story that deserves to be widely read. A great book, deserves to be a classic of literary fiction."
With colorful prose, witty dialogue, and graphic descriptions, General Jack and the Battle of the Five Kingdoms is sure to be an unforgettable read. Available for sale on Amazon and other online bookstores, fans of spellbinding young adult fiction are encouraged to purchase their copy today.
About the Author
David Bush is the multiple award-winning author of thought-provoking books designed to entertain, educate and inspire readers. His debut novel, General Jack and the Battle of the Five Kingdoms, is an epic fantasy reminiscent of George Orwell's Animal Farm. His second title, The Joyous Adventures of Whizzojack, examines courage, duty, and heroism through an eight-year-old superhero's adventures.
David is a medical doctor by profession specializing in hematology. He practices hospital medicine in Malta and founded a support group for patients with blood cancers. In addition to his novels, David has also published a medical book, papers in international peer-reviewed medical journals, and writes analytical opinion articles for a satirical political blog.
Media Contact
Company Name: Author News Network
Contact Person: Media Relations
Email: Send Email
Country: United States
Website: authornewsnetwork.com