Snowman Golf is bringing unique, fun themes to golfers with its branded golf apparel and accessories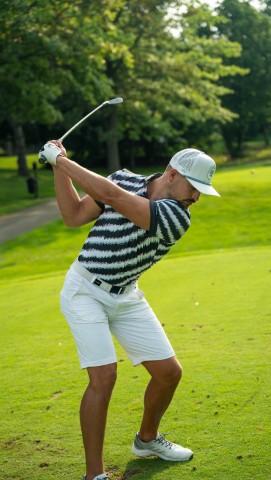 Snowman Golf is a golf apparel e-commerce brand proficient in comfortable golf shirts, hats, and accessories, designed to help players have fun and enjoy the game of golf.
People often think that golf is a game of senior people trying to hit a small ball with a club. But this is miles away from the truth. Golf is an exciting game that is full of excitement and events. So much so that 37.5 million Americans age 6+ played golf – BOTH on-course and off-course – in 2021. This includes 25.1 million people who played on a golf course and another 12.4 million who participated exclusively in off-course golf activities at driving ranges, indoor golf simulators, or golf entertainment venues like Topgolf and Drive Shack.
With such active participation comes an increased demand for golf apparel and accessories to add color to the game. Hence, Snowman Golf was created to let players and fans sort stylish shirts while playing.
With premium products, including anti-odor, anti-microbial, and sport-fun shirts in fashionable designs, Snowman golf is becoming the go-to destination for eye-catching golf apparel.
Snowman Golf started in June of 2021 after a poor round of golf and many snowmen on a scorecard. Explained to the layman, a snowman is when you score eight on one hole in golf. The owner's creative 13-year-old daughter designed the logo that day, created an Instagram page, and hasn't looked back.
Snowman Golf centered its designs, market penetration, and brand recognition around its yeti logo. In the Scratch Golfer designs, he is a DJ on a turntable. The brand has a polo design called High Fades, where its logo gets a high fade haircut. "There aren't many things we can't incorporate him into design-wise. We're not just going to create a pineapple or splash shirt. That has been overdone. We want to be fresh and unique", said the company's founder.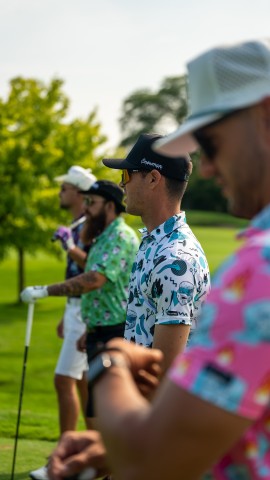 With a tagline that reads "Enjoy the Game, Embrace Mediocrity," the Chicago-based Snowman Golf has been in business a little over a year but has already done a fair amount of custom polos for professional athletes, musicians and also handles group outings and other parties or events.
Snowman Golf is not resting on its laurels yet. The company plans to expand further into retail locations and more pro shops. "We will take time with new business changes that add high cost. We want to keep our prices low and don't want to add additional overhead or warehouse space without the proper justification", said the founder.
With a profound customer service replete with reliability and integrity, Snowman Golf will continue creating unique, fun themes relatable to golfers. The brand is on a mission to keep the game fun, affordable, and accessible to everyone, and with its success so far, there's little doubt Snowman Golf will grow to a household name in the golf eCommerce industry.
To engage the services of Snowman Golf, check out the company's Instagram @snowman_golf and website at snowmangolfapparel.com/
Media Contact
Company Name: Snowman Golf
Contact Person: Eric
Email: Send Email
Country: United States
Website: https://www.snowmangolfapparel.com/