Rise NYFW Set to Host Two New York Fashion Week Events in February
Innovative fashion platform, Rise NYFW, announces plans for its upcoming New York Fashion Week events to hold in February 2023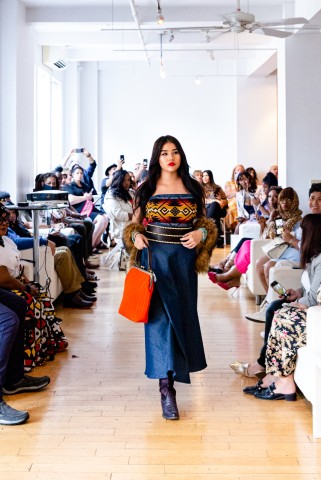 The team at Rise NYFW is again looking to deliver an amazing experience to designers and fashion enthusiasts in New York and other parts of the world as it recently announced plans to host two New York Fashion Week events on February 10th, 2023 at 3pm and 6pm. Rise NYFW had an impressive showing during its last event, with amazing feedback from attendees, designers, and others, and it is looking to take it a notch higher in February.
Fashion has been described by many as a channel for self-expression. Over the years, several brands, including fashion designers as well as retailers, have emerged in different parts of the world to meet the growing and diverse needs of consumers in the multi-billion-dollar market. Fashion shows have also helped to project the works of designers to their target audience. However, relatively small and independent fashion designers have struggled to reach their customers, which is where Rise NYFW has been spectacular in recent times, giving them a platform to showcase their craft to a global audience.
Rise NYFW has grown tremendously in a relatively short while, becoming a leading platform for different stakeholders in the fashion industry since its creation in 2017. The previous editions of the event were groundbreaking, with organizers putting measures in place to attract heavyweights in the fashion market. Over the years, Rise NYFW has been covered in major media outlets, such as NBC, Fashion United, Reuters, Yahoo, and MSN.
The 2023 edition of the Rise NYFW with two events on February 10th, 2023 will undoubtedly create another impactful, memorable experience for fashion designers, models, makeup artists, stylists, and industry influencers. Registration is currently ongoing for interested participants in the events, as Rise NYFW continues to push boundaries in the fashion world.
To learn more about the upcoming New York Fashion Week events and other initiatives by Rise NYFW, visit – https://www.risenyfw.com/. The fashion-filled campaign also continues across social media, including Facebook, Twitter, and Instagram.
About Rise NYFW
Rise NYFW was created in 2017 as a platform for independent fashion designers to showcase their collections to a global audience of press, stylists, retailers, and industry influencers. It has grown to become popular for promoting cultural diversity, with Rise NYFW striving for excellence in presenting the season's must-see shows.
Media Contact
Company Name: Rise NYFW
Contact Person: Christopher Jones
Email: Send Email
Phone: +1 929.496.1811
Country: United States
Website: www.risenyfw.com/