FlipBuilder Officially Releases New Flipbook Software for Windows and Mac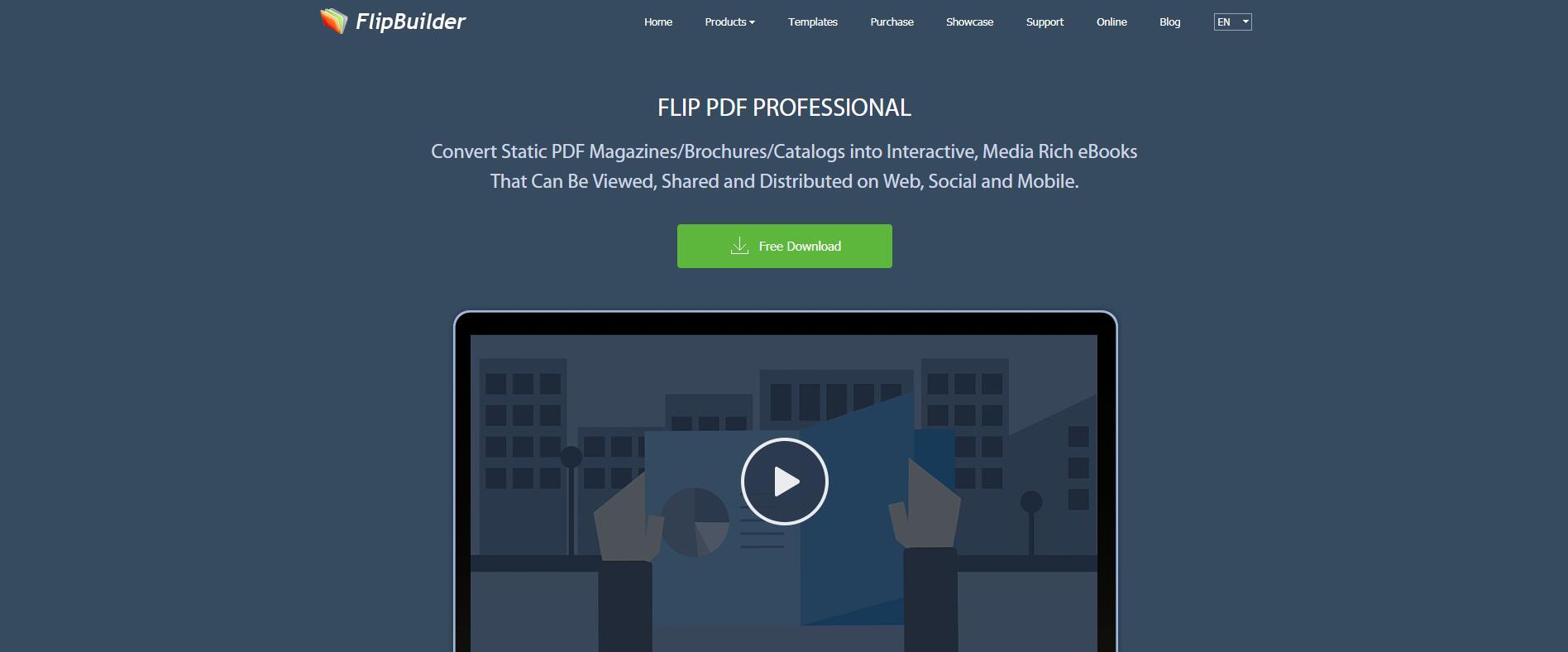 The software can be downloaded and installed on a computer to allow easy access by both Windows and Mac users.
FlipBuilder, the industry leader in digital publishing software has officially released its new flipbook software for Windows and Mac. The software delivers the digital publishing industry's most comprehensive solution, which is to help enterprises and marketers adapt to the market changes and diversify their efforts to drive growth and deliver enhanced audience experience. FlipBuilder offers plenty of unique features that enable users to be more creative and productive.
FlipBuilder is the answer to solving the e-commerce industry's greatest challenges. It has been its mission to empower its customers by helping them reach out to audiences through digital flipbooks such as catalogs, brochures, magazines, and more. The new software arms users with the tools they need to compete and grow their business. FlipBuilder is at the forefront of ensuring their clients have a competitive edge as they work towards building their presence online.
"By releasing our new flipbook software for Windows and Mac, we want our clients to enjoy our cutting edge breakthroughs using any program," said Fermi Huang, Chief Engineer of FlipBuilder. "This will help them find success as they use their creativity to connect and engage with a lot of readers online. They will integrate the given advanced features into their publications and get more opportunities to publish and share their creations with many people."
FlipBuilder's flipbook software is designed to serve the needs of enterprises and marketing professionals. Once downloaded and installed on their computers, both Windows and Mac users can access the software any time they want to design more flipbooks. With an intuitive interface, the software allows the users to perform common tasks with ease. They can also embed their publications in bookcases to enable their audiences to access them as they want. What makes this software more interesting is the fact that users can also update their publications in real-time.
FlipBuilder is ever thoughtful of its clients and will always empower them with skills to enhance their marketing techniques. The company, together with its technical team, works tirelessly to come up with unified solutions that will help users improve audience engagement in the online environment. FlipBuilder goes further to empower interactions and sharing over various channels through a single platform.
About FlipBuilder
FlipBuilder has been the leading provider of digital publishing software products. With its rich history, including numerous technologies, FlipBuilder supports many industries with diverse software products, all of which are backed by excellent customer and technical support.
For more information, please visit http://www.flipbuilder.com/.
Media Contact
Company Name: FlipBuilder.com
Contact Person: Customer Service
Email: Send Email
Phone: +86 020-61972665
Country: HongKong
Website: http://www.flipbuilder.com/