WOW 50 AUTHORS ON THE INDIE AUTHORS WALL OF FAME™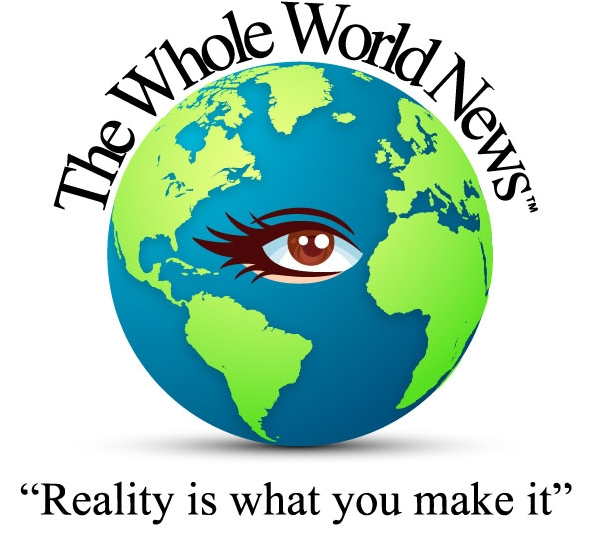 The Whole World News™ is searching the world for 100 of the top indie books
Science Hill, KY, USA – September 25th, 2019 – Our Wall of Fame is a new and fast-growing Hall of Fame!
The Indie Authors' Wall of Fame™ was established by The Whole World News™ to connect readers with authors who have penned books voted worthy of reading.
A list of page-turning genres are listed below. Some are book-to-movie projects that thousands of readers are waiting to watch.
Book-to-Movie Project: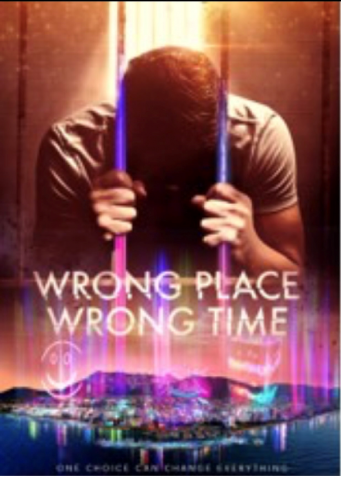 "Wrong Place, Wrong Time" by David P Perlmutter.
The movie is on track to begin filming early 2020 in Marbella and London, and I can't wait to be on the set and location. As you know, we have a great team of producers, a director, exceptional script, and an agency that is currently casting. We do have names we would like to see play the leads, so watch this space. We have already signed a Hollywood actress for a great supporting role.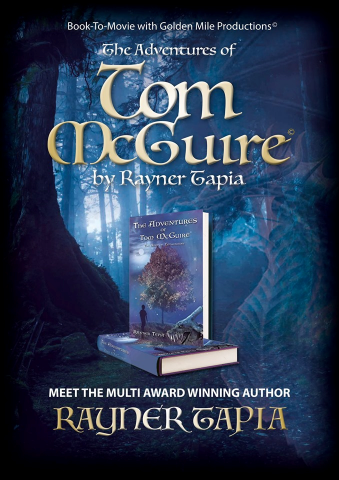 "The Adventures of Tom McGuire" by Rayner Tapia.
The team of outstanding producers, John-Alexander Santos, and Alison Cuddy, are now privileged to be joined with the eminent and outstanding Martin G. Baker, producer of many successful films in his realm. Labyrinth, The Dark Crystal, and The Muppets are but a few. This will be the pinnacle of success, I am sure. Onwards and upwards. A real privilege and honor, beyond dreams, to have the great, magnificent Martin G. Baker working on this project. Simply astonishing times ahead!
"Alaina's (Not Really A Diary)" by Julie Tucker and David P Perlmutter
Diary features stories from primary school children's memories of an area in the UK called Harrow. Also, with partnership with St George's Shopping centre in Harrow, plus seventy percent of book sales are being donated to children's literacy charity Coram Beanstalk.
"Tales & Legends" by Cheryl Carpinello
Award-winning and thrilling MG stories from the Ancient (Egypt) and Medieval (King Arthur) Worlds for Reluctant Readers and others.
"The Enigma Series" by Breakfield and Burkey
The R-Group has advanced since breaking the Enigma Machine to win today's digital battles. Cyber criminals launch attacks on everything in our device-dependent world, until the R-Group steps in to triumph.
"Where Are My Children?!" by Dr. L. A. Davis
Come and take a fascinating trip through the Transatlantic slave trade with Hurricanes Irma, Maria, Jose, and the children of Mother Africa.
"Dragons in the Clouds" by David Blair
A wizard helps a family of dragons escape the annihilation of their species. He grants them the spell of weightlessness and tells them to hide within the cover of the clouds.
"Dragon's Gap" by L.M. Lacee
Will love be found at Dragon's Gap in this romantic fantasy adventure, or does evil rear its ugly head, bringing this magical world to an end?
"Field of Glass" by Bobbie Barker
Jessie's past is a closely guarded secret for good reason.
Now her son is missing. Can she convince Cusack to trade her life for his?
"Legends of the Family Dyer" by David W. Thompson
Tales forged from forgotten whispers, carved from historic tragedy and modern nightmares. Often gritty and dark, but always honest and original. Grab a seat by my campfire. It's story time.
"Outsourced" by Eric J. Gates
What's the most dangerous gift a fan could send to an author?
And if that fan was a professional assassin?
Readers' Favorite GOLD MEDAL
"Shifting for Better or Worse" by Theresa Snyder
Charles, the last of the Light-Bearers, is an elf/man who balances the good in The Realms against the evil of the vampire ruler. Can Charles and his true love, Azur, the fire demon, ever find a way to live in peace?
"The Lonely Grave" by Keith Dixon
Student Alistair Minton is missing, and his parents want Sam Dyke to find him. He does, and subsequently learns the reason Alistair disappeared. As he delves deeper, Dyke uncovers two murders separated by fifteen years . . .
"Prey for The Dead" by Susanne Leist
Neither an explosion at Disney World nor a showdown in the swamps of southern Florida can stop Linda and her friends from saving their town from the dead vampires.
"Voices In My Head" by Cindy J. Smith
Life shared in rhyme
Love, joy, and tears
Visions and dreams
Truth, lies, and fears
Pictures of life
Painted in ink
Some make you laugh
Some make you think
This list is just a small sample of what is on our growing Wall of Fame. Visit the following website and check out our collection from around the world and say hi. It's an Authors Hall of Fame.
For more information, visit: https://eprintedbooks.com/publisher/IAWOF/
Media Contact
Company Name: The Whole World News™
Contact Person: Steve Caresser
Email: Send Email
Phone: 1-606-423-3265
Country: United States
Website: https://eprintedbooks.com/publisher/IAWOF/