Jo Potter "Tonight" Rocks In With The #10 Most Added Song on Billboard Top 40 Pop Stations Two Weeks In A Row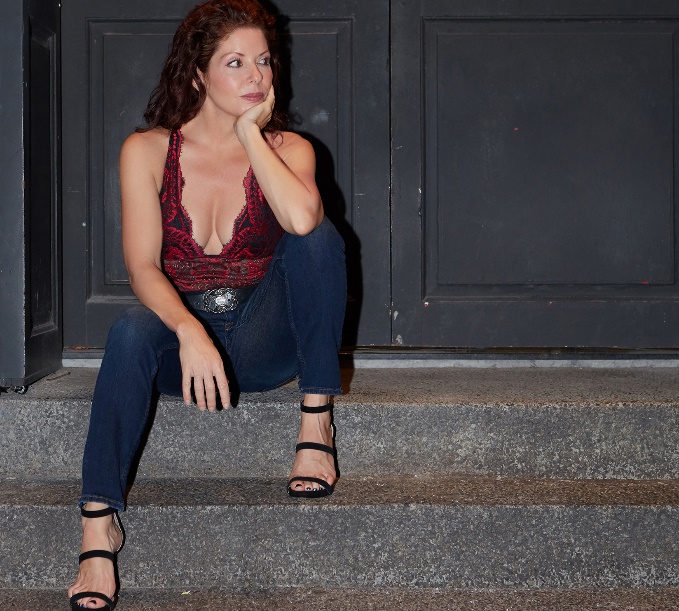 "One of the best experiences of making this album, is having recorded it in Japan, Singapore, and the US just to name a few. In this way, each song not only has its own meaning in content, but is marked by each location that it was recorded," – Jo Potter
Jo Potter is an American Singer – Songwriter based in Singapore who has a penchant for blending emotive rock, pop, and soul.
Jo Potter, an American Singer / Songwriter who is based in Singapore has released her third album "Tonight" worldwide with the title track of the album "Tonight" entering into Billboard Top 40 Pop stations with the #10 Most Added song for the last two weeks soon after it's release.
Potter is an eclectic singer-songwriter with a penchant for blending emotive rock, pop and soul into universal and wonderfully relatable music and has been proving her talents in the music industry for years now. With the release of her third album, Potter shows little signs of losing her edge and poignancy. If anything, she's more potent on here compared to anything else she has previously done. No, the wheel isn't reinvented, but that's not Potter's ultimate aspiration. She's just striving to be the best damn version of herself she can possibly be, and "Tonight" is one of the most incredibly inspired, consistent and impactful, female-powered, pop-rock album's you'll find right now.
True to her life, Potter has not only lived and performed around the world, but has recorded this album in some of her favorite countries. "One of the best experiences of making this album, is having recorded it in Japan, Singapore, and the US just to name a few. In this way, each song not only has its own meaning in content, but is marked by each location that it was recorded," says Potter.
And meaning is exactly what you will find in the title track and throughout the entire album. It is an essential new release for fans of timeless, vocal-driven pieces that spark with real human emotion and introspection. "While some of these songs were inspired by my own life and experience, others were written specifically to relate with my fans and the moments of their lives. In this way, I feel a special connection as this album isn't just about me, but about all of us." – Jo Potter
Glistening with expressive depth, but with enough vibrant pop hooks to keep you entertained, it's a stunning balance of sounds that will have you enthralled.
'Tonight', is currently available worldwide on all digital platforms (iTunes, Amazon, Spotify), and officially released on September 4, 2019.
For more information on Jo Potter, please visit her website at www.jopotter.com
Media Contact
Company Name: Jo Potter Music
Contact Person: Jo Potter
Email: Send Email
Phone: +65 9234 4380
Country: United States
Website: www.jopotter.com