Akhilendra Sahu: 18 Year Old Tech Enthusiast and Entrepreneur looks set to Explore the World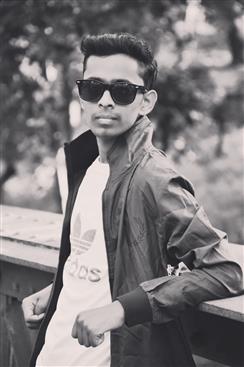 September 25, 2019 – At eighteen (18) years of age, Akhilendra Sahu is already among the elite circle of critical thinkers who believe in chasing their dreams and making best out of life. Like the vast majority of youths today, he is a great fan of technology. Most of his time are spent exploring new technologies, inventions, meeting new people, making friends and just about everything daring! While his life so far is only a dream for many, Akhilendra Sahu finds that to be his reality.
Akhilendra Sahu is a young 18-year-old Entrepreneur. Just to achieve his goals, he sacrificed his education last year with plans to rather work on his dreams. He employs technology to induce a healthy influence and inspiration on fellow youngsters. He hopes to spread the message about loving the earth and oneself. Akhilendra believes in making memories as they are the only true lasting satisfaction the temporary world has to offer.
Being an active social media user Akhilendra has more than 14.4 k followers on his Instagram profile. His recent achievements are something to emphasize on. Recently, Akhilendra listed On Top 10 Young Indian Entrepreneurs According to www.yourstory.com. He is also the Founder & CEO Of ASTNT Technologies Pvt Ltd. The agency is a Digital Marketing & Web Development Company & Technical Next (India's Reliable Hosting & Development Service Provider). As for the future, he is all set with to execute new at the turn of the year. These plans will include starting new projects & brands, while a trip to California in March looms.
Akhilendra has had an unstoppable and interesting journey so far. However, for an 18 year old on a mission, he still has to go a long way. Media outlets will be eavesdropping to pick up more of his successful tech stories in the future.
For more information visit Akhilendra's Instagram page or use the media contact outlets.
Media Contact
Company Name: ASTNT Technologies Private Limited
Contact Person: Akhilendra Sahu
Email: Send Email
City: Narsinghpur
State: MP
Country: India
Website: https://akhilendra.in/