FINANCIAL EDUCATION OFFERED TO EAST COUNTY TRANSITIONAL LIVING CENTER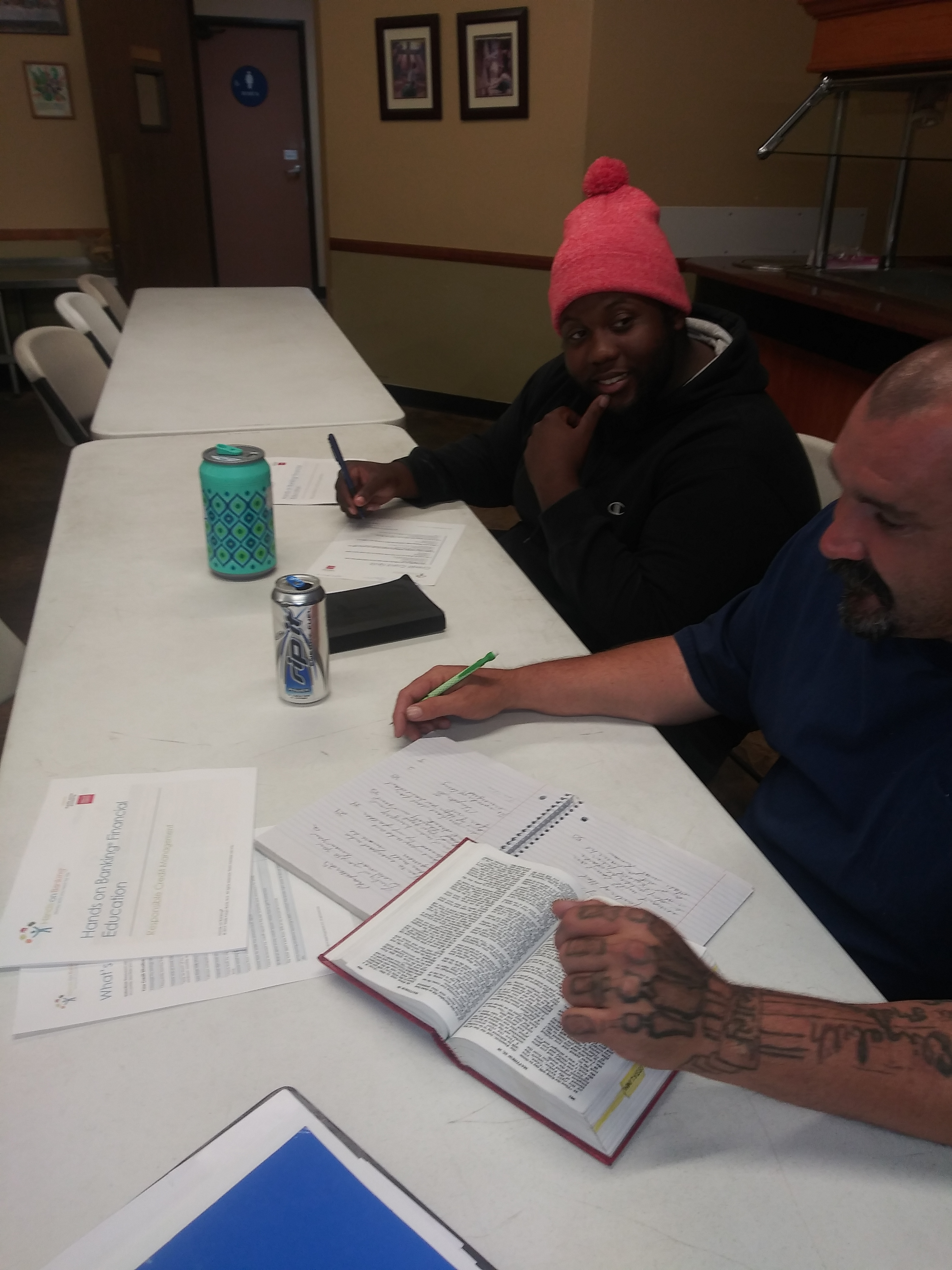 Wells Fargo gives back by providing an educational presentation on money management to ECTLC members.
EL CAJON, CA – At East County Transitional Living Center, we want to prepare all involved in our programs in a variety of realms — this includes financial education.
On Wednesday, October 16th, ECTLC was given the opportunity to have a financial service provided by Wells Fargo come to our center for their "Hands on Banking Financial Education."
Kayla Passanisi, Assistant V.P. and her team provided this financial education to everyone involved in ECTLC's programs. The topic was "Responsible Credit Management."

This program created and executed by Wells Fargo is interactive and designed for group use. It was published and has been utilized since 2010. Hands on Banking is described by Wells Fargo as, "an easy and enjoyable way to teach and learn the essentials of financial education…" It covers nine topics: Basics of Bank Services, Money Management Tools and Tips, Protect Yourself Financially, Using Credit to Your Advantage, Planning Your Future, Buying a Home, Starting a Small Business, Managing a Small Business, and Growing a Small Business. They use real world examples during their presentation.
In addition to this educational experience, attendees were given a booklet of information on credit management to understand its benefits and risks. It was a successful event for all involved, and we thank the Wells Fargo team for the opportunity to learn about money management!
About East County Transitional Living Center:
Established in 2009, ECTLC is a 501(c)(3) non-profit corporation which provides housing for those experiencing the dangers of homelessness. Our mission is to provide transitional housing and restore lives. Please join us on Facebook, Instagram, and Twitter: www. ectlc.org
About East County Posse:
East County Posse is a philanthropic organization dedicated to helping our fellow East County residents in desperate need. Our goal is to help those less fortunate improve their quality of life by way of our time, skill or trade, as well as monetary donations: www.eastcountyposse.com
Media Contact
Company Name: ECTLC
Contact Person: Helen Zamora
Email: Send Email
Phone: 6194195513
Country: United States
Website: https://www.ectlc.org/