U.S considered to be slowing with Q3 results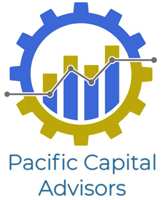 The economy of the United States reportedly grew at an annualized rate of 1.9% in the third quarter of 2019, according to the Commerce Department. This is the preliminary reading of US gross domestic product, the broadest measure of the American economy, with the Commerce Department expected to update its estimate twice more. However, this does not take away the relative strength of the economy, with the third quarter being the first time since the final quarter of 2018 in which the US economy has grown at a rate slower than 2%.
Growth of consumer and government spending helped the economy during the period under review. However, the pace of growth decelerated as Americans spent less on cars, a trend that has continued for a year. Consumers also spent less on clothing and footwear, with the current administration's stands on Chinese imports affecting spending.
Despite the slow growth, the report beats analyst expectations with economists predicting growth to be as slow as 1.6% ahead of the release. The GDP report and ADP private payrolls report also exceeded investors' expectations ahead of the Federal Reserve's monetary policy decision. But neither data point "will be able to move the needle for the Fed," wrote Todd Schoenberger, senior research analyst at Wellington & Co. Schoenberger agrees with the majority of investors, who expects the Fed to cut rates by another quarter percentage point today.
Analysts and investors expect the U.S. economy to continue to slow through the end of the year and the start of 2020.
"The current US expansion is the longest in history and while we see it continuing through 2020, the risks of at least one-quarter of negative growth are rising," wrote James Knightley, chief international economist at ING.
The manufacturing sector has also been affected by the weakening global economy and lower demand, Knightley added.
"Ultimately, there is growing evidence that the slowdown is spreading to the consumer and service sectors given the recent ISM non-manufacturing surveys and retail sales numbers," he said.
It is worth noting that the US economy has continued to outperform its peers, including the likes of Germany and Japan. Investors in the economy can also feel at ease about their US investments, with another rate cut expected from the Fed to stimulate growth.
About Pacific Capital Advisors
Pacific Capital Advisors is an independent investment management practice founded on the philosophy that an active, opportunistic and adaptable approach to investing provides clients with the best chance for the realization of long-term positive returns irrespective of prevailing market environments.
Media Contact
Company Name: Pacific Capital Advisors
Contact Person: Media Relations
Email: Send Email
Phone: +1 (914) 867-3862
Address:680 6th Avenue
City: New York City
State: New York 10019
Country: United States
Website: https://pacificcapitaladvisors.com