Animiz Releases a Cartoon Animation Maker for Creative Learning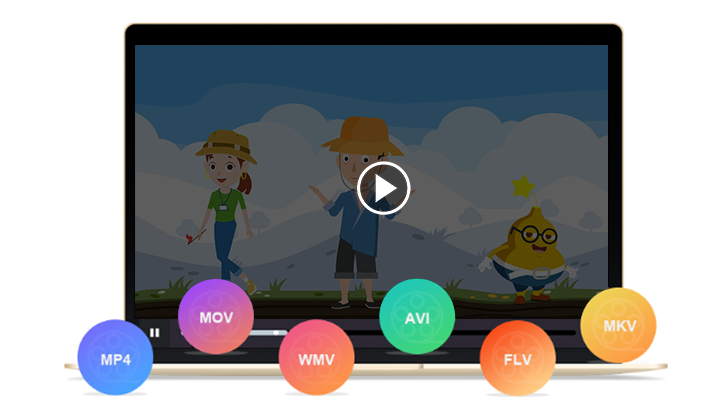 Animiz released a cartoon animation maker that provides users with a simple way to create interactive cartoon animations for creative learning.
Animiz takes creative learning to the next level by releasing its transformative cartoon animation maker to the general public. The software is designed to help educators, entrepreneurs, apprentices and marketers for learning, working, creating and playing. With upgraded features and the latest innovation, Animiz's advanced cartoon animation maker also includes vivid expressions, ease to use, unmatched portability and connectivity. From action and adventure animations to puzzle and party animations, anyone can develop any type of videos using the cartoon animation maker.
Animiz has launched the new cartoon animation maker keeping the novice computer users in mind, enabling them to create spectacular animations in the first try. "The new Animiz cartoon animation maker packs more value in our most diverse and non-profit software featuring live effects, hand-drawn animations, and smooth scene transition," said Jason Chan, the Manager of Animiz. "The new software was built to run on Windows, which introduces powerful new ways for everyone to create, manage and deliver animating scenes."
The software download is available free of cost to everyone. The carefully curated selection of over 300 animation effects from innovative themes perfectly complements entrance, exit and significance of video play. Ultimately, the new cartoon animation maker contributes to building presentations and equipping anchors with animations, which promotes visual content emphasis, intuitive and fun videos, compelling narrative and original artwork.
About Animiz
Officially known as Animiz Software Co., Ltd., the company was set up with the aim of developing easy to use animated presentation software for individual and professional use. The company is known for its creativity and innovation in the animation software domain. Immerged as all-in-one video animation software, it provides a hassle-free and seamless experience to its users.
For more information, please visit http://animiz.com/
Media Contact
Company Name: Animiz
Contact Person: Jerry Zhang
Email: Send Email
Phone: +86 020-61972665
Country: China
Website: http://animiz.com