US DIRECTORY OF REAL ESTATE INTRODUCES AGENT MATCH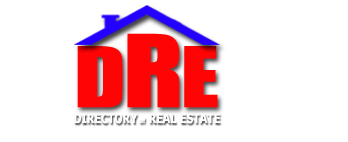 A Matching Search Engine Pairs buyers and Sellers with a Qualified Agent
December 18, 2019 – The US Directory of Real Estate (USDRE.com) has introduced an advance and unique proprietary search algorithm called AGENT MATCH. It can display the best possible results of real estate agents for home buyers and home sellers.
Searching for a home online is easy, but there was not a good way to search for a real estate agent. USDRE has made a search engine where people can research and review licensed real estate agents using a proprietary matching algorithm that pairs buyers and sellers with a qualified agent.
According to USDRE release the AGENT MATCH Algorithm works as follows:
1. It works using a custom made neural matching data network to map human data which is indexed and stored.
2. It collects data-sets about agents and compare with data-sets from buyer/seller profiles when a search is performed.
3. The algorithm incorporates a number of published algorithms from patents and journals to assign a numerical score to each data-set which matches that of the opposing data-set.
4. The DRE search is performed in location based marketing.
5. The search is relevant to authority, trust, reviews, and scoring.
6. The words or phrases indexed and matched base on search.
7. The data-intelligent search engine matches profile based on buyer/Seller data profiles & Community-driven agent profiling.
The US Directory of Real Estate lets home buyers and sellers search for, and research real estate agents, brokers, and realtor. It specializes in homeowners that are relocating more than 200 miles. It is not only a home listing or real estate website like Zillow, Trulia, Yelp, Realtor.com, and others. Here Agents can register for FREE, and can pay a nominal fee to be featured in the search listings if they are verified as licensed agent in their state. There is no any commission-based preference, no referral fees, and no broker agreements.
Sellers may have specific time frame of selling their home and want a competitive price, need help with paperwork, inspections, and settlement, also require negotiation and dealing with buyers. For all this they need a qualified real estate agent. USDRE help sellers to resolve their top concern relating to a proper agent.
About US Directory of Real Estate:
The US Directory of Real Estate Agents and Brokers (the DRE) is an independent & private company that started as a small list of trusted real estate agents. Over the years, the DRE has grown into a national resource that connects real estate professionals with customers from all over the country. The DRE is a free service to both agents and consumers.
Media Contact
Company Name: US Directory of Real Estate
Contact Person: Peter Randall
Email: Send Email
Phone: 1(888) 698.7373
Country: United States
Website: https://usdre.com