SQUIDLY'S Coffee, Sandwiches and Acai Bowls, formerly called Palm & Boy Coffee and Acai in Hollywood Beach is now 100% nonprofit to fight against human trafficking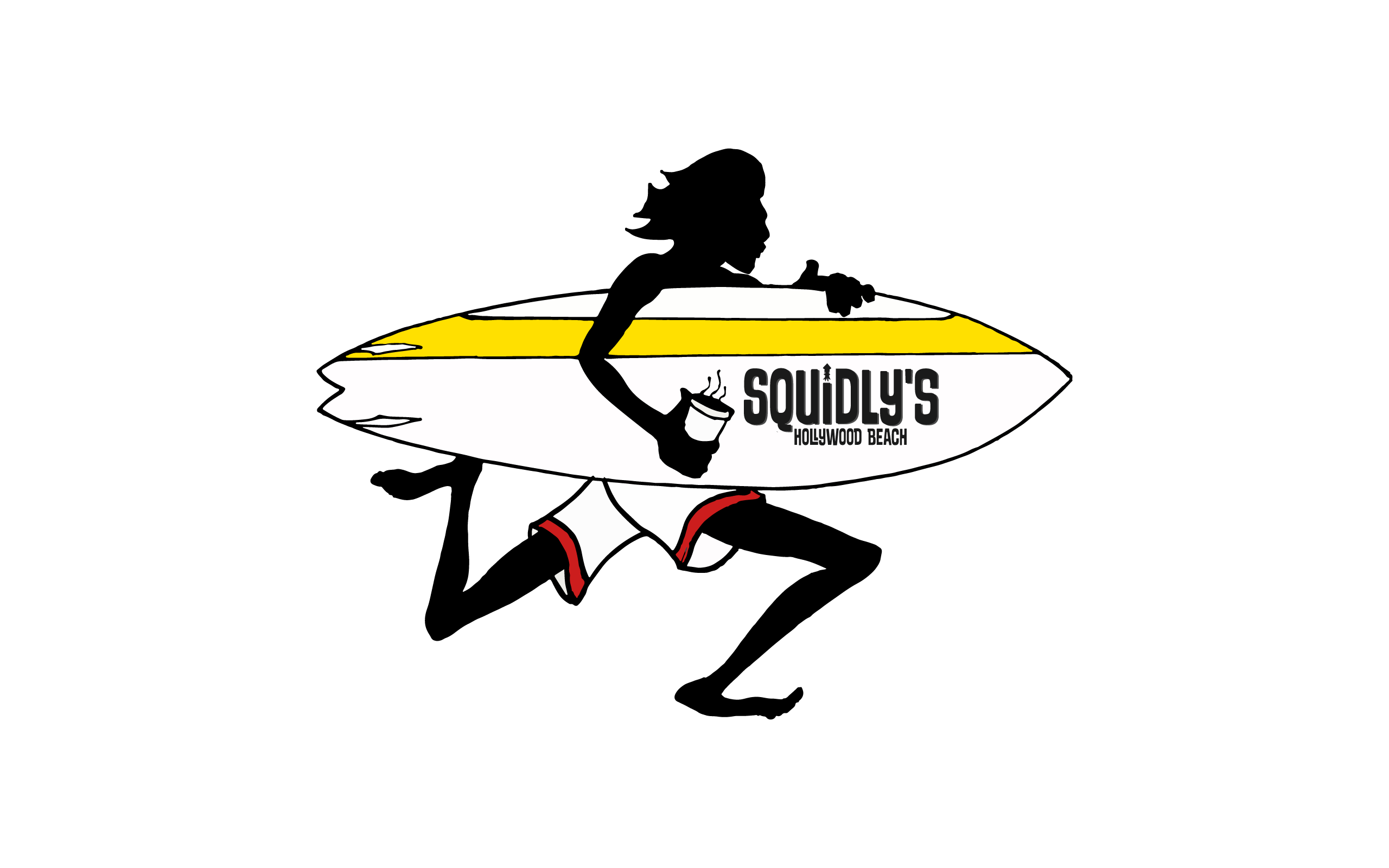 Palm & Boy Coffee and Acai is a coffee shop founded by Cammy Garman almost 3 yrs ago to serve the people of Ventura, CA the best coffee and related coffee drinks. A second location in Hollywood Beach was opened by the founder's dad & mom, Michael and Tammy Morrell about 19 months ago to address the increasing demand for the business' services. However, the Hollywood Beach location has just changed its name to SQUIDLY'S Coffee, Sandwiches and Acai Bowls so that it could become 100% nonprofit after coming to the realization that more needed to be done to fight human trafficking.
The unfortunate phenomenon of human trafficking seems to have remained a scourge that requires the attention of everyone. According to the U.S. Department of State, there is an estimated 20.9 million victims of human trafficking, and the international Labour Organization states that children are estimated to be about 5.5 million of the victims. It is in this plight that the owners of the Hollywood Beach location have decided to take the bulls by the horns after. Owner, Tammy Morrell worked for a nonprofit called ZOE Children's Homes, who rescues children from human trafficking or other heinous crimes for 5 yrs. Tammy and her husband fostered 8 kids in a 10 month period. She recently volunteered as a camp counselor for a Foster Kids Camp called T.R.A.C. (Teen Reach Adventure Camp). The camp had room for more but there were not enough funds for more kids.
The realization sparked a curiosity in Tammy Morrell and led to the eventual birth of "SQUIDLY'S" nonprofit & "You Are Truly Loved" nonprofit 501(c)3, for fighting child trafficking. Setting up the nonprofit seemed like the only sensible decision.
Tammy Morrell is looking to put her 5 years experience of working for ZOE Children's Homes, as a special events coordinator into good use for bringing awareness to this horrific abuse. Every 2.5 hours, a child is taken by traffickers. She says "We cannot be silent any longer!!! Together we can change the world".
Squidly's is actually unique as it offers a fun, bright location that allows the whole family to use their "little" resources to help the needy. Squidly's Coffee, Sandwiches and Acai Bowls serves amazing, fresh, local, and beautifully-made foods as well as espresso drinks. The location also has a fantastic, beautiful ocean view for lovers of nature. It will be an amazing experience of eating great meals for a purpose and making a difference in the life of a child. There will also be lots of fun merchandise that will impact the kids.
Squidly's aims to make a difference in the life of a child, letting at risk children know that They Are Truly Loved!!! We want them to know that good people are out in the world fighting for them!!
For more information about Squidly's and the services offered, please visit – www.squidlyshollywoodbeach.com
Media Contact
Company Name: Squidly's Coffee, Sandwiches and Acai Bowls
Contact Person: Tammy Morrell
Email: Send Email
Phone: 661-645-5603
Country: United States
Website: http://www.squidlyshollywoodbeach.com/