Loaded Image Entertainment Announces the Launch of The First Part of the Sizzling Novella Series, The Crimper of Old Town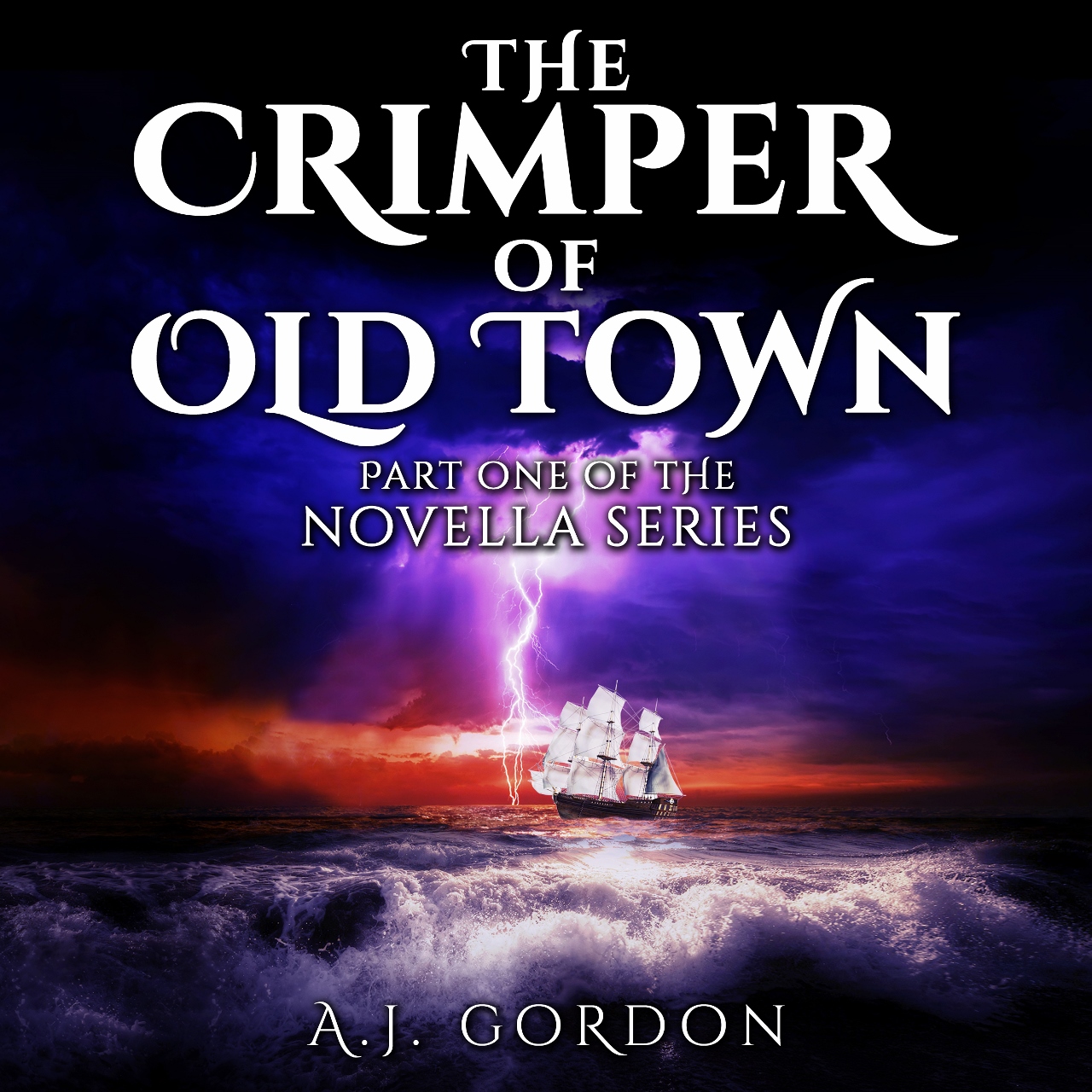 February 10, 2020 – Loaded Image Entertainment proudly announces the launch of a new book, which is the first part of a novella series, The Crimper Of Old Town, by veteran film producer, A.J. Gordon. Available exclusively on Amazon starting Tuesday, February 11th, 2020.
The new book is an action/adventure thriller set in the autumn of 1872. Edwin Morris Jr. barely ekes out a living as a boot cobbler in the tattered repair shop his father left for him. Fleeing an imploded love life and a string of bad luck, he enlists into a life at sea on a trade ship embarking west. Through punishing swells with harsh degenerates, Edwin's fresh start proves to only be the beginning of new troubles…
Set against the underbelly of America's port cities, The Crimper of Old Town is told with saturated visuals and a tongue-in-cheek approach. Featuring a raucous group of supporting characters that guide and dismay Edwin through his carnivorous rise as a crimping kingpin.
Available as both an ebook and paperback, this fast-paced historical fiction also features original charcoal illustrations by Savannah Kay Gordon. Part 2 of the series will be released on August 11th, 2020.
To place an order, visit the Amazon Page for The Crimper of Old Town.
Click here for more information about Loaded Image Entertainment.
About the Author
A.J. Gordon is a film producer and popcorn fiction writer born and raised in the Pacific Northwest. AKA an organized and reliable nerd evoking the entrepreneurial spirit.
Media Contact
Company Name: Loaded Image Entertainment
Contact Person: A.J. Gordon
Email: Send Email
Country: United States
Website: www.loadedimageentertainment.com/books