The Future Plans of SB Capital Management Inc. for their merger with Newlife Investment Group
For the next 6 months to take the Asian market by storm
SB Capital Management Inc has announced its merger with Newlife Investment Group for 1 billion USD and the new company will be named SB Management Inc. This merger packs a serious punch.
SB Management Inc will be headed by two really strong and visionary personalities, Mr. Levi Russell as the Co-Founder and President of SB Management Inc. and Mr. Nguyen Van Anh as the CEO of SB Management Inc. This dynamic duo achieves what they desire and in doing so, they leave no stones unturned. So get ready for some fireworks.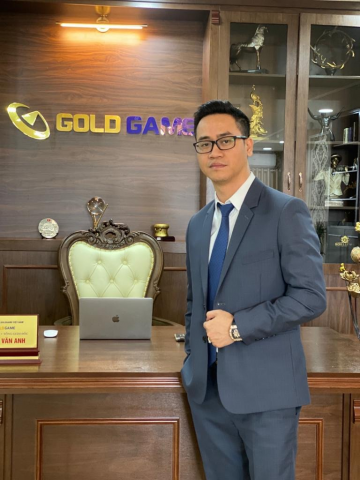 Image: Mr. Nguyen Van Anh, the CEO of Newlife Investment Groups, Vietnam and the chairman of GoldGame, Vietnam and the new CEO of SB Management Inc.
In the next 6 months, SB Capital Management Inc. will be investing 1.5 billion USD in Newlife Investment Group starting March 2020 with the aim of expanding its reach in the Vietnamese market and taking advantage of all the up-trends in the market.
Typically, post-mergers are a period of tension and a lot of critical decisions. You have to adapt to new policies, cultures, practices, and politics that can really ramp up the workload and stress. Meanwhile, the employees are worried about their job security and long term career. But, this merger is being handled by two very understanding and experienced professionals, Mr. Levi Russell and Mr. Nguyen Van Anh, so you can expect decisions that are in the interest of all the members of both the organizations and decision with a long term vision.
As the aviation industry is expected to expand rapidly over the next two decades, the biggest shortage will be felt in Asia due to its large number of travelers. SB Management Inc sees this as an opportune time to enter the airline industry, seize this opportunity and dominate the market. This will be made possible under the watchful eyes of Mr. Levi Russell and Mr. Nguyen Van Anh as they both share a great camaraderie that will allow them to revolutionize the market. For this, Newlife Investment Group will be acquiring an airliner to cater to the needs of the Asian market and take advantage of the upward trend of this industry.
Another parallel plan is to start rapid real estate development in America, Europe, and Asia. The leadership group realizes that the global population is only going to increase; therefore, cashing-in on this opportunity will be critical for the future of the group. Robust economic growth and an influx of capital have powered the Asia Pacific real estate market over the past decade and is expected to rise in the coming years. Newlife Investment Group will have all right to invest in businesses including real estate, technology, online gaming, and airline companies.
Regarding the stocks, currently, SB Capital Management has decided to give Newlife Investment Group the full rights to distribute their private stocks. Now, any investor looking for a safe and profitable investment must consider this as a golden opportunity. Newlife Investment Group will have the sole rights to the distribution of SB Capital Management's shares to the investors in Asia.
So, this merger really packs a punch. The future prospects of this merger are quite promising and the dynamic duo of Mr. Levi Russell and Mr. Nguyen Van Anh will make sure it stays that way.
Media Contact
Company Name: SB Capital Management Inc.
Contact Person: Levi Russell
Email: Send Email
Phone: (415) 590-4857
Address:1 SANSOME STREET, 35TH FLOOR
City: San Francisco
State: CA 94104
Country: United States
Website: WWW.SBCAPITALMANAGEMENTINC.COM