New Digital Agency Gibcom Marketing Launches Services for Effective Online Campaigns and Quick Results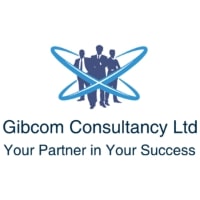 Birmingham – March 16, 2020 – Innovative campaigns require a focus and determination that only fresh, original thinkers and teams can deliver. The new digital marketing agency, Gibcom Marketing Support, is here to offer buzz making campaigns on Facebook, PPC ads that attract traffic, and all other essential digital services under a single umbrella.
A successful marketing campaign is worth every dime for the leverage it builds. Not every digital marketing company, however, delivers on what it promises. Gibcom Marketing looks only at success through creativity. The full-service digital marketing agency offers all essential marketing tools such as SEO, PPC, site building, Facebook ads and more to build a solid online presence for its clients.
"Our Facebook campaign strategies have delivered an exponential amount of results for our clients. Browse through everything we have to offer and choose the option that's right for you!" says Gibson Nyendwa of Gibcom Marketing Support.
The agency even offers an all-in-one marketing solution to let clients take complete charge of all search engine and business listings. At both local or global scales, the team knows the search engine strategies and technologies to deploy to show results within days.
Among the marketing tools, Gibcom handles pay per click (PPC) campaigns for first-page targeting. Content marketing is delivered with blogs and articles, product and location pages to stimulate interest among the audience. With social media promotion, it is easy to get quick results too.
"These guys really know their business, from the cutting-edge technical side to outstanding design, their work is far superior to any other website and marketing company I've used. Their customer service is unparalleled," said one recent client.
Gibcom Marketing offers all essential services, including website development for those taking their first steps, SEO for increasing exposure and bringing leads and revenue, and web technologies such as client dashboards, form trackers, call tracking, CRM systems, and activity feeds.
Unlike what happens with marketing agencies, there are no guessing games to play. Gibcom Marketing knows what works, deploys learning algorithms to improve existing campaigns, and doesn't hesitate to tweak and adjust strategies to produce quantifiable results.
For more information, please visit: https://www.gcmarketingsupport.co/
Media Contact
Company Name: Gibcom Marketing Support Ltd
Contact Person: Gibson Nyendwa
Email: Send Email
Phone: 0121 663 6844
Address:Colmore Building, 20, Colmore Circus
City: Birmingham B4 6AT
Country: United Kingdom
Website: https://www.gcmarketingsupport.co/